Beyonce and Adele Performing at the 2017 Grammys
Confirmed: Adele Is Performing at the Grammys!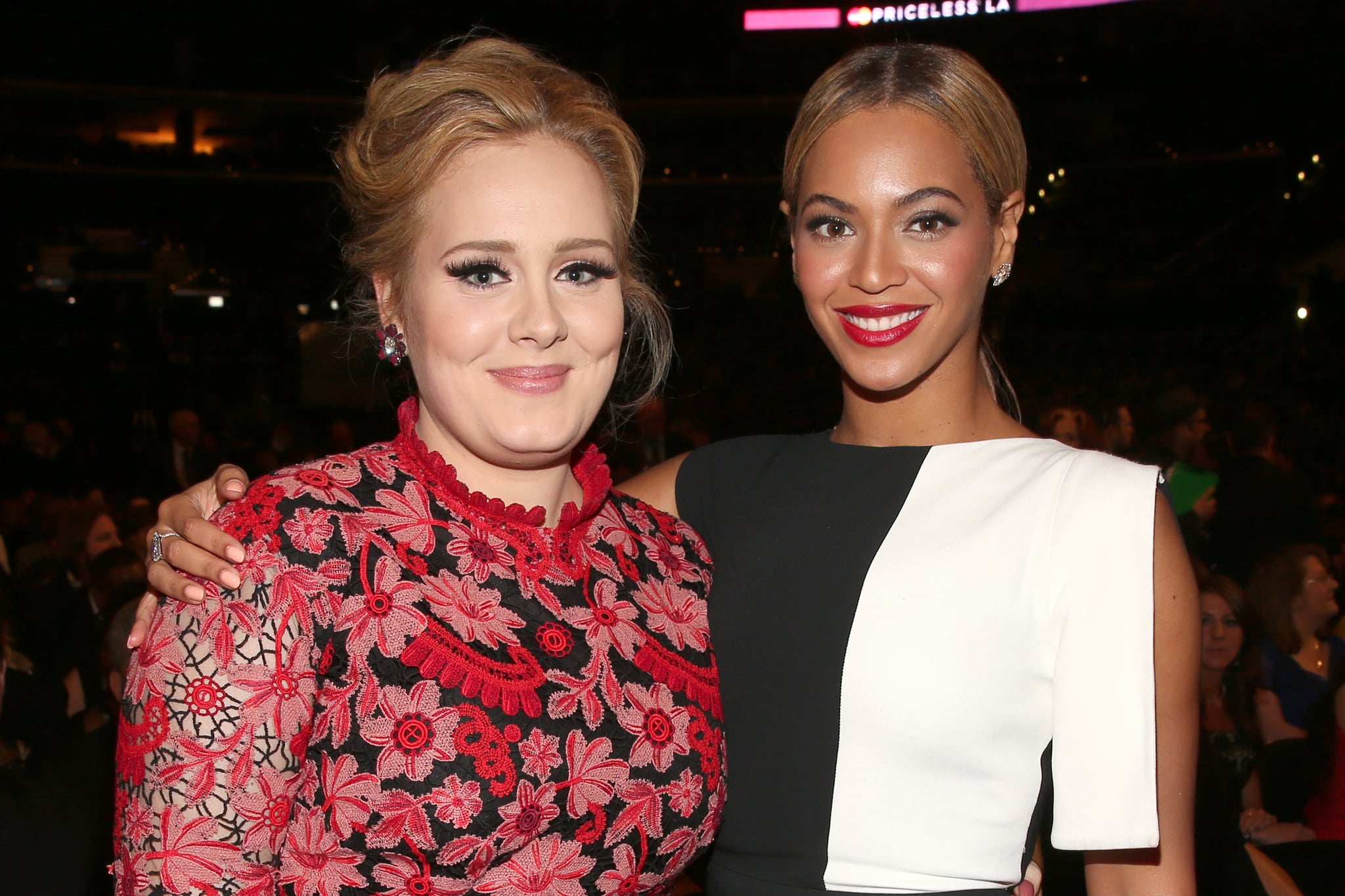 Hallelujah and praise the Lord! CBS has confirmed that Adele will be performing at the Grammy Awards. While it was previously kinda, sorta, maybe confirmed that both Beyoncé and Adele would be performing, we now know that Adele will for sure be there, belting out a song from 25.
In a round-table discussion for Billboard magazine in December, show producer Ken Ehrlich all but said that both singers would be hitting the stage during the ceremony on Feb. 12; they'll also be going head to head for the record of the year, album of the year, and song of the year awards. When asked if the "Sorry" and "Hello" singers would be performing, Ehrlich said, "Very few people say no to the Grammys. Over all of the years I've been doing the show, there have been three or four acts who've actually said no." When pressed for more information, he "absolutely" did not want to reveal those who turned down the opportunity, but added, "I can tell you that Adele and Beyoncé are not two of them. We have every anticipation that both of them will be with us in February."
It's only a matter of time before we get formation, er, confirmation, about Beyoncé. Considering what huge fans they are of each other, we wouldn't be surprised if the superstar singers come together for a duet, or at least sing each other's praises during their respective acceptance speeches.