Beyonce Not Liking Mom Tina Lawson's Corny Joke Time Videos
Tina Lawson Will Keep Telling Corny Jokes on Instagram, No Matter What Beyoncé Says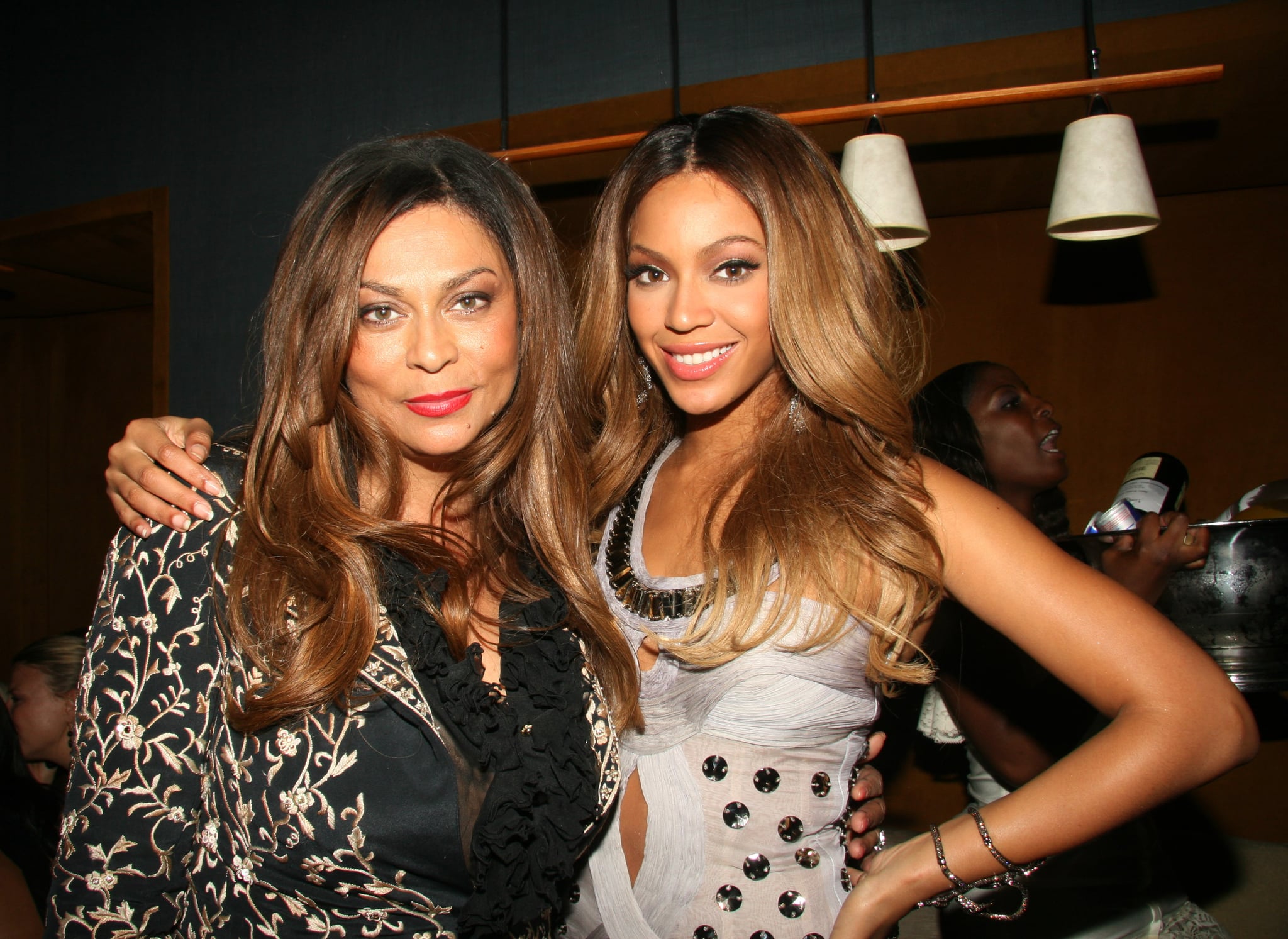 Image Source: Getty / Johnny Nunez
If there's one person you should follow on Instagram, it's Beyoncé's mum, Tina Lawson (formerly Tina Knowles). Not only does she dress up as daughters Bey and Solange from time to time, but she also has a video series called "Corny Joke Time" where she — you guessed it — shares videos of herself telling corny jokes ("Why shouldn't you write with a broken pencil? Because it's pointless" is one of the highlights). Her latest edition of "Corny Joke Time" not only featured a great joke about toilets but also a startling, life-altering revelation: Beyoncé is not a fan of Ms. Tina's humour.
"You know, Beyoncé was telling me the other day that I shouldn't be doing corny jokes all the time," she said in the clip. "But I told her, when you get to my age, you gotta find your light. So if you find some good light, you're supposed to take advantage of it." The Beyhive was so shocked by the news that Beyoncé disapproves of her mum's jokes that they briefly turned on Queen Bey.
You may be the Queen, @Beyonce, but don't you EVER fix your mouth to come for the Queen Mother pic.twitter.com/b9vGBQNCzL

— mad. (@chrstvphr) March 15, 2017
@Bey_Legion I swear to God, if Tina stops doing corny jokes because of Beyoncé pic.twitter.com/Gts8SwDwxd

— M (@fairytale_bliss) March 15, 2017
Beyoncé leave Mama Tina and her corny jokes alone.. pic.twitter.com/FBs59tysd5

— N I C R Y e N (@nicryen) March 15, 2017
Ms. Tina's jokes are corny TO YOU @Beyonce pic.twitter.com/cvylNtxqGP

— bri (@bigshitxtalker) March 15, 2017
Beyoncé is scared that if Mama Tina decides to release an album of corny jokes, Her&Solange's careers would be dead pic.twitter.com/wShSxsHzIZ

— La'Terrific (@KatorD) March 15, 2017
Luckily Tina later edited her Instagram video's caption to explain that there had been a "misunderstanding." "Beyoncé was saying it's obvious mama that you are videoing several jokes at a time . ( on the same day) you don't have to put one out everyday," she wrote. "When I said good light I meant literally good light!!! Gods light! Haha not a spiritual lite. So I was saying if I look okay in the light I'm going to video several at the same time. My children never try to take my light from me. But I don't think anyone likes their mom on instagram 😀do you?"
Glad that's settled. Long may "Corny Joke Time" reign.
Mama T: "it's corny joke time!"
Me: pic.twitter.com/ErFwD7eFRQ

— Kiara (@MsKiara_) March 15, 2017