Beyonce's "Why Don't You Love Me" Music Video
Music Video: Beyoncé's "Why Don't You Love Me"
Well, this is quite different to the lovey husband-wife duet we saw recently. In Beyoncé's latest video, "Why Don't You Love Me," (a bonus track from I Am Sasha Fierce) the R&B queen is cast as a lonely housewife despairing over the song's title sentiment.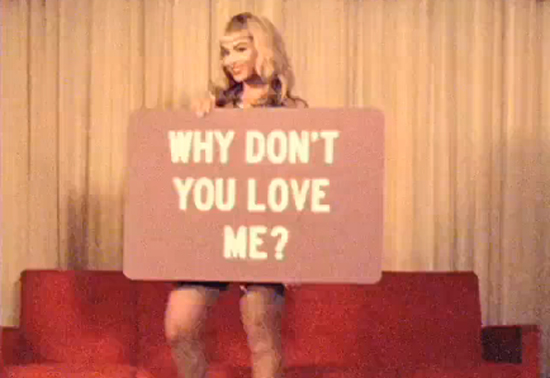 It's a sexy, retro romp, with Miss B channelling different '50s and '60s icons like Lucille Ball and Bettie Page (favourite part: when she dusts off multiple Grammys on the mantle). I'm pretty giddy over this cinematic feast, so read on to watch it and let me know what you think in the comments!
Keep reading...