Big Brother 2014 Cat And Lawson Cheating Scandal
The Cat and Lawson Blame Game: Is One Worse Than the Other?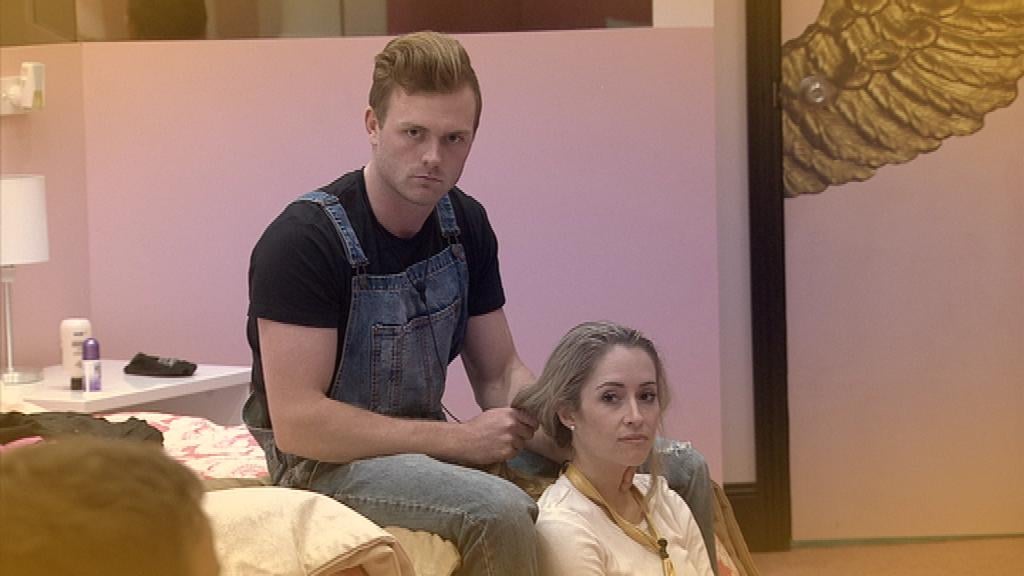 This season of Big Brother has, just like last year, been dominated by one key relationship in the house. The stars are different — last year, it was Tully and Drew's forbidden love, this year it's Cat and Lawson — but the story lines are eerily similar. 31-year-old Cat from Melbourne and 23-year-old Lawson hit it off from the get-go and have become extremely close, with their relationship coming to a head during a sneaky sexual rendezvous in the Sanctuary last week. All of this would be totally fine if Lawson didn't have a girlfriend of five years watching from the sidelines.
Were this a normal situation, we'd stick our noses out of it and leave Lawson to solve his own problems. But because this is a TV show, we're all completely sucked in. We can see real genuine feelings blossoming between the pair (hell, Cat's exploded by week three) so it's a scenario that should be romantic, like Aisha and Travis' little love-fest. But then we think about Lawson's girlfriend, Candice, and we feel kind of sick for her. We asked you last week if she should leave the guy, and the answer was a resounding yes.
This is the great thing about Big Brother — it's real people with real lives making interesting decisions that we get to question. The question everyone's asking this week: who's more at fault here? Cat, who's made it abundantly clear that she wants Lawson and will stop at nothing to get him, or Lawson, who's the only one with an actual commitment to another person? We're clear on the fact that Lawson is mostly at fault, no question about it. As eliminated contestant Sam told us, Lawson's the one in a relationship. But does that mean Cat, who's divorced, can act however she wants, without stopping for a second to think about who might get hurt? Let us know what you think!