The Big Little Lies Cast Quotes About Season 2
Everything the Big Little Lies Cast Has Said About a Possible Season 2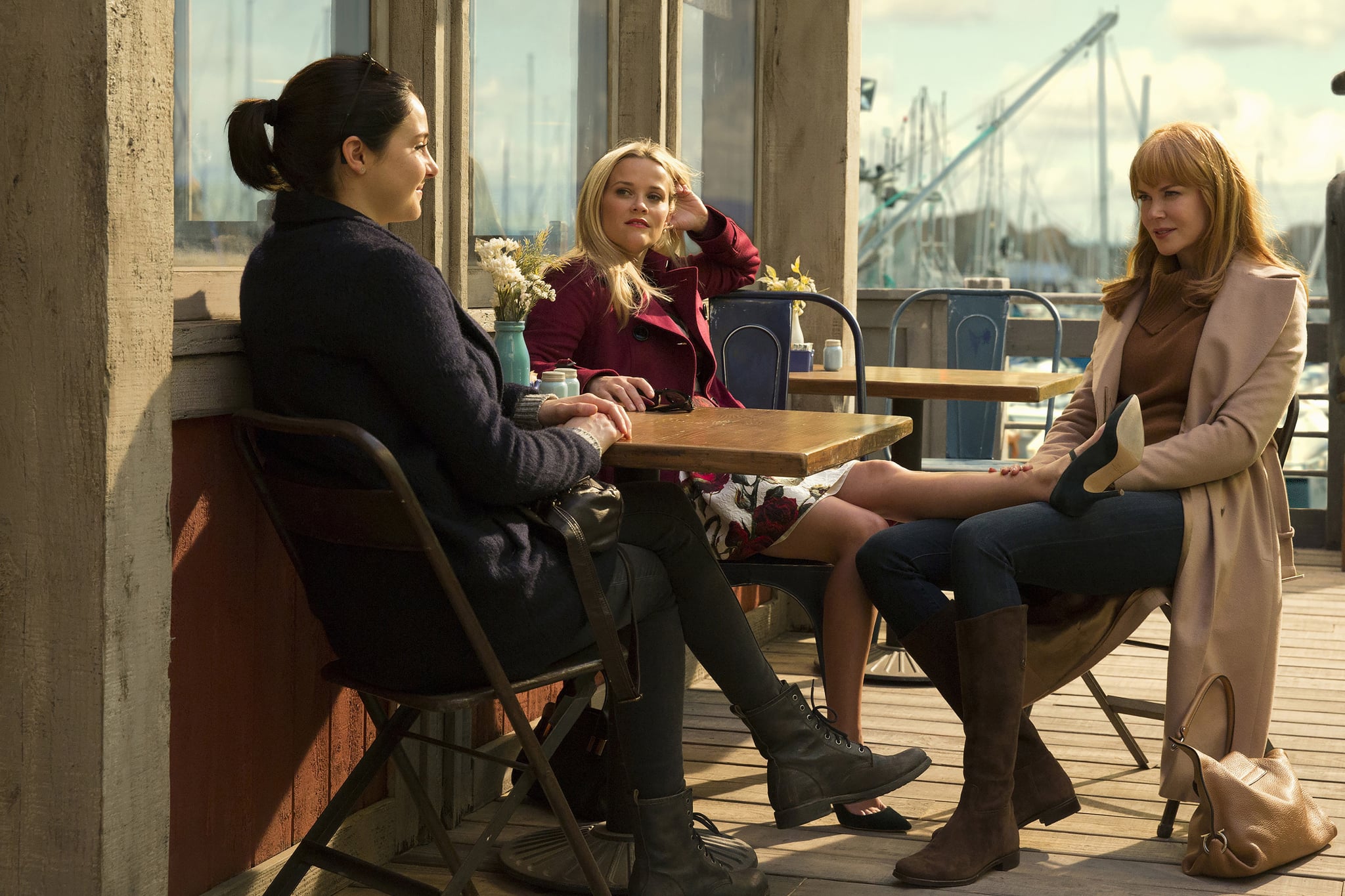 We're still on the edge of our seats waiting to find out if season two of HBO's Big Little Lies is happening, but nothing has been officially confirmed yet. While some of the cast has implied that more episodes are on the way, director Jean-Marc Vallée has previously said that he isn't on board for another season. Still, we can't help but wonder if Vallée changed his mind after the show swept the Emmys this year, taking home eight awards. Here's everything the cast has said about the possibility of a second season.
On whether there will be a second season: "I would love to continue on and show these women's lives. It's fantastic being able to have these characters be embraced in this way. We're trying . . . Reese and I [are] travelling all over the world right now, but when we set our minds to something, look out!"
Chloe Coleman (Skye Carlson)
On if she's heard anything about a next season: "Actually, they are working on it. I hear they may be telling a bit more of Bonnie's story. Because last time they did it, they didn't do that much of her story. And she still has a lot to tell. I hope, if they do make a season two — which, they're really close — there are a bit more Bonnie stories."
On how Coleman could be involved in the show's new storyline: "I'm kind of thinking that there may be, like, some new kid at the school, and he does some really bad stuff. Like, badder stuff than they did in the other one. For some reason, I had this dream, there was a bigger bully and all these kids were hanging out, and then they started to build up and work on the bully. That's what I think is going to happen. That's just my prediction."
Author Liane Moriarty
On being approached by producers about a possible second season: "I have started to think about ways this could continue. The producers have asked me to see if I can come up with some ideas. I wouldn't write a new book but perhaps a new story, and then we'll see what happens."
On how leaving out the book's storyline about Bonnie's abusive father could open a door for season two: "My original reaction was, 'What have they done? How have they left that out?' But a lot of people have said that they could tell, there had been little hints. It's implied in her performances and some little lines. I think I might have preferred to have had it in there, but I wouldn't argue against it either. It also leaves open the possibility of season two."
On whether or not season two is actually happening: "Right now, it's a beautiful possibility."
Director Jean-Marc Vallée
On why he isn't in favour of continuing the story: "The detective doesn't want to let go and that's how we finish that. And we think, 'Did they do the right thing? What will happen?' Now it's up to the audience and their imagination to figure out. To do a season two, I'm not for it. Let's move on and do something else! If there's an opportunity to reunite with Reese, Nicole and these characters of course, I'll be a part of it, but Big Little Lies One is a one-time deal. Big Little Lies Two? Nah. The end is for the audience to talk about. Imagine what you want to imagine and that's it. We won't give you a season two because it's so good like this. Why spoil it?"