Biggest Celebrity News Headline of 2011 Is Prince William and Kate Middleton's Royal Wedding
2011 Sugar Awards Winner: Biggest Celeb News Headline Is the Royal Wedding!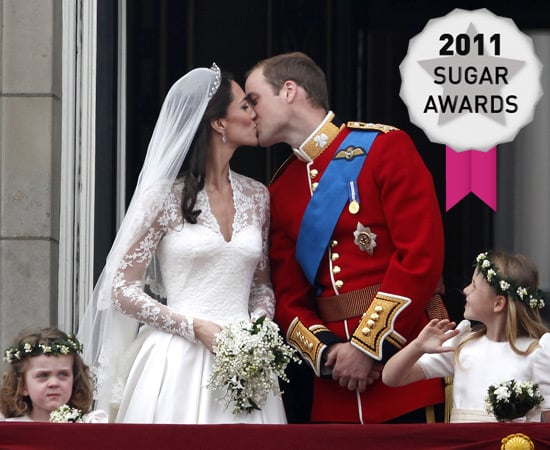 We're wrapping up our Sugar Awards with the biggest celebrity news headline of 2011 — and just like us, most of you picked Prince William and Kate Middleton's royal wedding as the story of the year! There was so much to love about their fairytale nuptials, and we soaked up every detail: Kate's stunning Sarah Burton for Alexander McQueen gown; Pippa Middleton's headline-making turn as bridesmaid of the year; Prince Harry getting a cheeky glance at Kate's entrance as he stood alongside his brother at the altar of Westminster Abbey; William and Kate's two balcony kisses, and so much more. The young couple have been in the spotlight since their engagement last November, and continue to be charming at the many events they attend. You can be sure that all eyes will be on William and Kate in 2012 as they approach the first anniversary of their marriage!