Biggest Celebrity News Stories of 2012 Poll
Best of 2012: What Is the Biggest Celebrity News Story of the Year?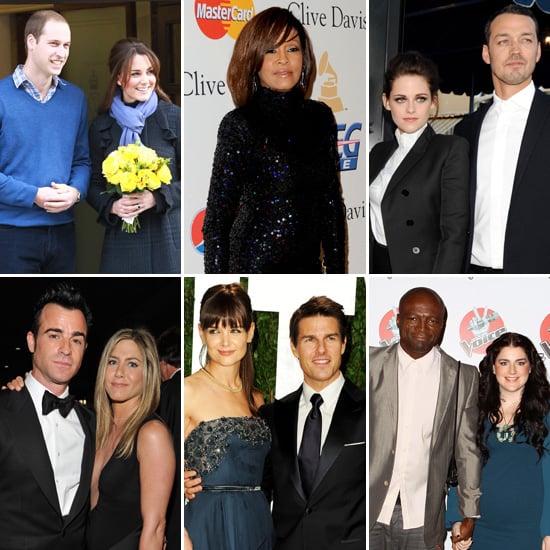 2013 is almost upon us, but before we bid 2012 farewell we're taking a look back at some of the biggest celebrity and pop culture news stories of the year. Prince William and Kate Middleton recently shared the exciting news that she's pregnant, while Jennifer Aniston has found happiness with Justin Theroux, who popped the question in August. Kristen Stewart and Rupert Sanders' cheating scandal caused a major stir in Hollywood in July and the world mourned Whitney Houston when she passed away in February. Lots of A-list couples called it quits but Katie Holmes and Tom Cruise's split attracted some of the biggest headlines. And in Australia we discovered The Voice and fell in love — it was a show that captivated the nation for three months. We'd like to know what the biggest news story was for you — if these aren't your picks be sure to tell us in the comments!