Bikini Photos of Ashley Greene In Body Paint Swimsuits for Sobe and Sports Illustrated
Ashley Greene in Nothing but a Painted Skin Bikini, Plus Video!
Ashley Greene stripped down to nothing but body paint for a shoot in Turks & Caicos recently. The sexy shots of Ashley in painted-on bikinis and one-pieces will be featured in US Sports Illustrated's 2010 swimsuit issue. We'll also be talking to Ashley later this week about her zero-clothes photo shoot— but we'll sneak in some Twilight questions too.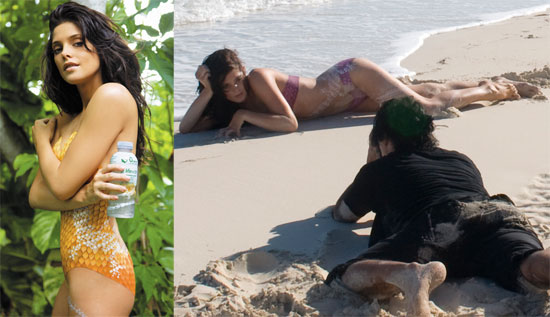 Check out video of Ashley's revealing and sultry shoot after the jump!