Billboard Music Awards Winners 2017
Announcing the Winners of the 2017 Billboard Music Awards!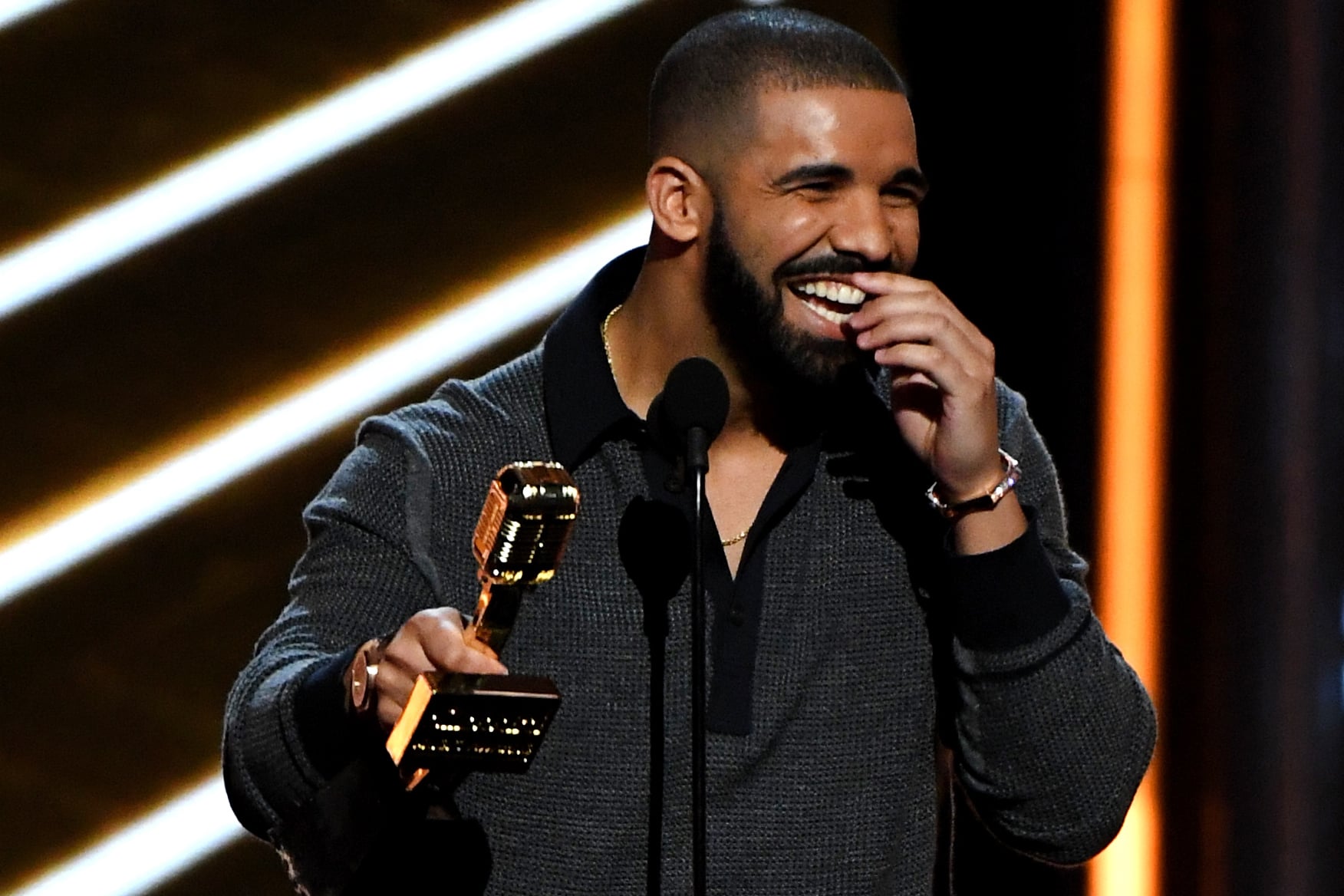 The Billboard Music Awards brought together the industry's hottest talent on Monday. Adele, Beyoncé, Justin Bieber, The Chainsmokers, Ariana Grande, Shawn Mendes, Rihanna, Twenty One Pilots, and The Weeknd were all up for multiple awards, including the night's biggest honour: top artist. Drake took home the award, and broke Adele's record for most wins in a single year! Both he and Beyoncé now have a cabinet full of trophies. Here's the full list of winners!
TOP ARTIST
Drake
TOP NEW ARTIST
Zayn
BILLBOARD CHART ACHIEVEMENT AWARD
Twenty One Pilots
TOP MALE ARTIST
Drake
TOP FEMALE ARTIST
Beyoncé
TOP DUO/GROUP
Twenty One Pilots
TOP BILLBOARD 200 ARTIST
Drake
TOP HOT 100 ARTIST
Drake
TOP SONG SALES ARTIST
Drake
TOP RADIO SONGS ARTIST
Twenty One Pilots
TOP STREAMING SONGS ARTIST
Drake
TOP SOCIAL ARTIST
BTS
TOP TOURING ARTIST
Beyoncé
TOP R&B ARTIST
Beyoncé
TOP R&B TOUR
Beyoncé
TOP RAP ARTIST
Drake
TOP RAP TOUR
Drake
TOP COUNTRY ARTIST
Blake Shelton
TOP COUNTRY TOUR
Kenny Chesney
TOP ROCK ARTIST
Twenty One Pilots
TOP ROCK TOUR
Coldplay
TOP LATIN ARTIST
Juan Gabriel
TOP DANCE/ELECTRONIC ARTIST
The Chainsmokers
TOP CHRISTIAN ARTIST
Lauren Daigle
TOP GOSPEL ARTIST
Kirk Franklin
TOP BILLBOARD 200 ALBUM
Views, Drake
TOP SOUNDTRACK/CAST ALBUM
Hamilton
TOP R&B ALBUM
Lemonade, Beyoncé
TOP RAP ALBUM
Views, Drake
TOP COUNTRY ALBUM
TOP ROCK ALBUM
Hardwired . . . To Self-Destruct, Metallica
TOP LATIN ALBUM
Los Dúo 2, Juan Gabriel
TOP DANCE/ELECTRONIC ALBUM
Brave Enough, Lindsay Stirling
TOP CHRISTIAN ALBUM
How Can It Be, Lauren Daigle
TOP GOSPEL ALBUM
One Way Tamela Mann
TOP HOT 100 SONG
"Closer" by The Chainsmokers feat. Halsey
TOP SELLING SONG
"Can't Stop the Feeling!" by Justin Timberlake
TOP RADIO SONG
"Can't Stop the Feeling!" by Justin Timberlake
TOP STREAMING SONG (AUDIO)
"One Dance" by Drake feat. Wizkid and Kyla
TOP STREAMING SONG (VIDEO)
"Panda" by Desiigner
TOP COLLABORATION
"Closer" by The Chainsmokers feat. Halsey
TOP R&B SONG
"One Dance" by Drake feat. Wizkid and Kyla
TOP R&B COLLABORATION
"One Dance" by Drake feat. Wizkid and Kyla
TOP RAP SONG
"Panda" by Desiigner
TOP RAP COLLABORATION
"Black Beatles" by Rae Sremmund feat. Gucci Mane
TOP COUNTRY SONG
"H.O.L.Y." by Florida Georgia Line
TOP COUNTRY COLLABORATION
"Setting the World on Fire" by Kenny Chesney feat. P!nk
TOP ROCK SONG
"Heathens" by Twenty One Pilots
TOP LATIN SONG
"Hasta El Amanecer" by Nicky Jam
TOP DANCE/ELECTRONIC SONG
"Closer" by The Chainsmokers feat. Halsey
TOP CHRISTIAN SONG
"Thy Will" by Hillary Scott and The Scott Family
TOP GOSPEL SONG
"Made a Way" by Travis Greene