Black Panther Sequel Details
Donald Glover May Star in the Black Panther Sequel and, OMG, We're Losing Our Sh*t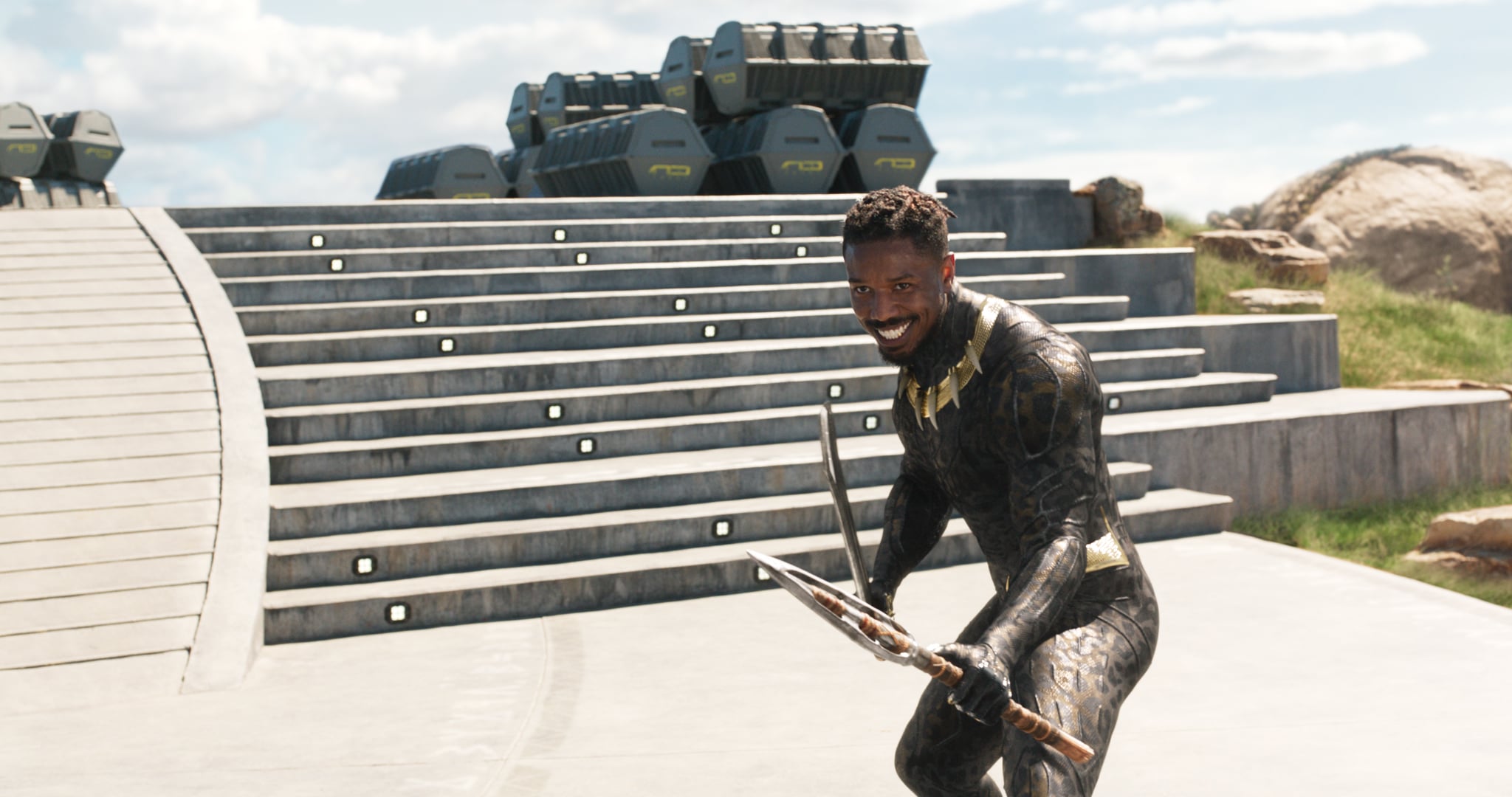 Black Panther completely obliterated box office records when it was released in February, so it makes sense that we would already be discussing the potential for a sequel. Back in March, Marvel Studios President Kevin Feige sat down with Entertainment Weekly and teased a few possibilities that had us pumped about what's to come for the fictitious land of Wakanda.
Although Feige admitted the studio hadn't moved forward with any concrete plans at the time, he did tease we would likely see more of the two breakout stars of the film: Shuri, played by Letitia Wright, and Okoye, played by Danai Gurira. "It's a balance between leaving people wanting more and then giving them too much," Feige shared. "I think Shuri's astounding, and you'll see much more of her in our universe. Okoye, I think I'd watch three action films with just Okoye. I'm not saying we're doing that, but I'm saying that we're intrigued by them."
Now we have new details about the proposed sequel, which would reportedly see the return of director Ryan Coogler and, possibly, maybe even Michael B. Jordan, who played Erik Killmonger in the original. "Ryan Coogler is currently mapping out Black Panther's sequel and has written in a number of new characters that movie-goers will be introduced to when it premieres," Metro reports. "They're still yet to decide if Michael B. Jordan will return in some capacity, but if he doesn't, it's likely [Childish] Gambino may play some kind of villain." That's especially interesting, considering Donald Glover (who uses Childish Gambino as his stage name in his music career) already made his Marvel Cinematic Universe debut in Spider-Man: Homecoming as Aaron Davis.
Regardless of whether or not Glover or Jordan are actually involved, the likelihood of a Black Panther sequel is very high. Chadwick Boseman, who plays the feline-suited superhero, has signed on to star in five Marvel films and has already filmed three, including Captain America: Civil War, Black Panther, and Avengers: Infinity War. Boseman will also likely star in the fourth Avengers film, due out May 3, 2019. This leaves one more slot open . . . and fingers crossed that's for the Black Panther follow-up!