Blair Thomas The Bachelor 2018 Elimination Interview
Blair Shares Her Side of That Heated Argument With Romy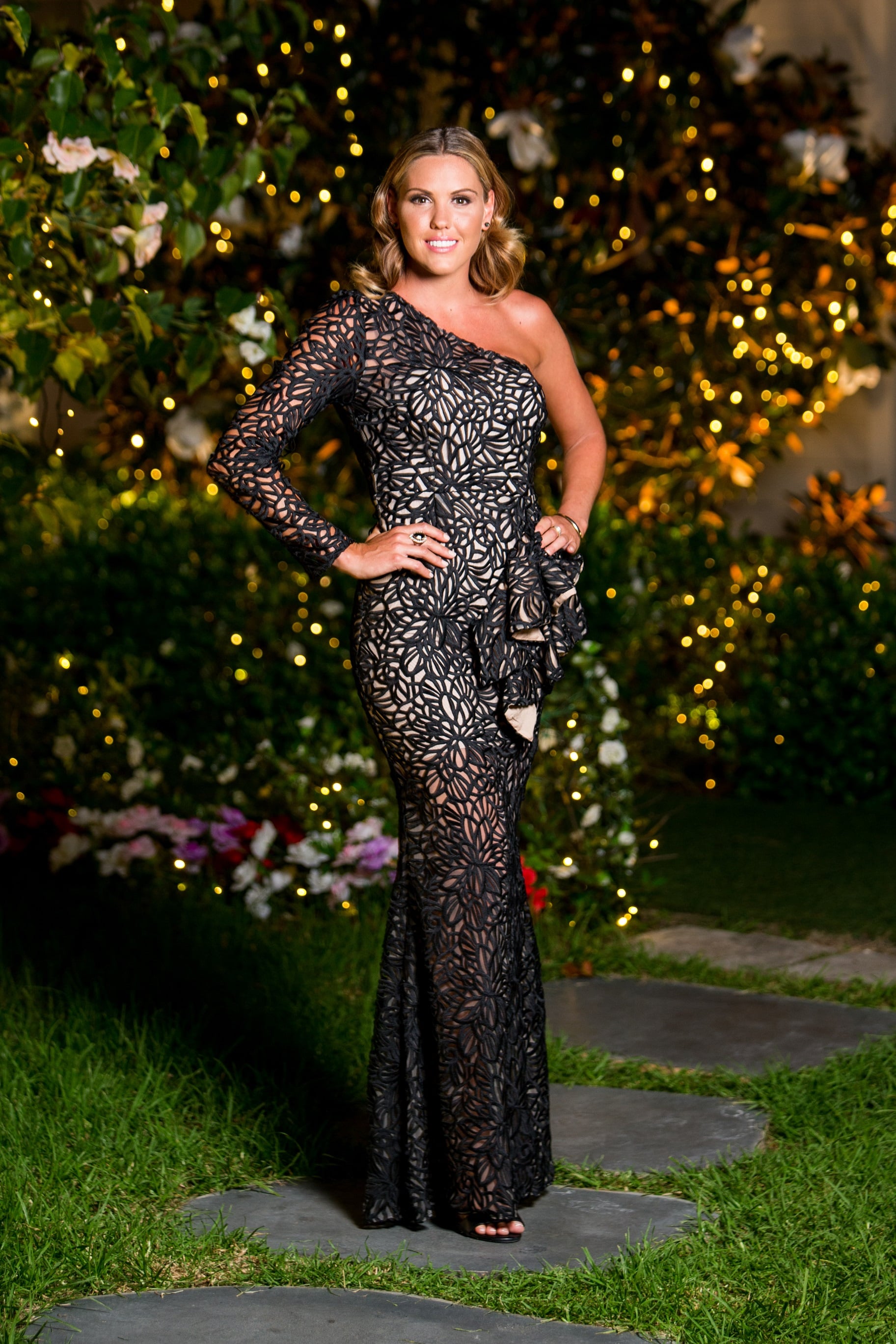 In Wednesday night's Bachelor cocktail party, Queensland sports teacher Blair was left without a rose from Nick. The bubbly and down-to-earth 27-year-old found herself in the middle of a showdown with Romy, after letting Cass know that she'd overheard a conversation with Nick's sister Bernadette, which Romy wasn't pleased about.
Needless to say, things got a bit heated between the two of them in the mansion, and Blair found her journey cut short soon thereafter. Off the back of her elimination, we caught up with Blair to get some insight into that kerfuffle, how she felt about Nick and more.
POPSUGAR Australia: Sorry to see you go last night. Were you shocked or upset to leave?
Blair: I wasn't really that shocked, after speaking to Nick at the cocktail party, it was kind of evident that I was going to go home.
PS: They didn't show much of that chat!
Blair: They hardly showed anything! We were talking about connections in the house and he was like, have you made any connections with the girls? And then he was saying how it's a bummer that we hadn't spent much time together. He'd spent a lot of time with other girls and made connections with some of them, and with others, he hasn't been able to make connections with, because everything is in fast forward.
PS: So did you have feelings for Nick or could see potential?
Blair: After speaking to someone at four cocktail parties for five minutes, for myself, it's not possible to get feelings for someone in time like that.
PS: Is that all the time you had with him?
Blair: Yeah, because I didn't go on any of the single or group dates. And there were two cocktail parties where I didn't speak to him at all, that's when I felt the need to come out in gym clothes.
PS: What did you think of Nick's family?
Blair: Oh his dad is exactly like him, it was hilarious! They've all got the same quirky side to them.
PS: You and Romy had a bit of a showdown. What made you tell Cass about her conversation with Bernadette?
Blair: Romy was sitting there bagging her out, and it went on and on and on. To say those things about somebody to their siblings, parents or whomever, I feel is really just throwing someone under the bus. People can get their own opinions of people, there's no need for her to be tainting everything with her thoughts.
PS: What happened with that argument with Romy? It looked like things got a bit heated!
Blair: It was a long argument of Romy arguing with Romy, because I literally couldn't get a word in. Every time I tried to speak, she would just keep going and going in such an aggressive way. It was embarrassing, she was swinging her arms around so much I had to get up and leave a few times! They were like dance moves. To turn around and say I have no class when she's yelling and swearing at me, and I was just trying to stick up for somebody. I understand I didn't need to say anything, but everybody was sitting back letting those two manipulate every situation they wanted to, so it just wasn't fair.
PS: It seems there's a bit of a mean girls thing happening, at least that was what's being shown on TV. Is that what was really going on?
Blair: Yeah look, they had this clique going on that whenever someone was talking, they would look at each other with these looks and were just nasty. It wasn't always verbally nasty, but everyone knew exactly what they meant. Nobody was liking it, but nobody wanted to say anything about it. There's always somebody that does that, but to their extent, it was crazy.
PS: How do you feel about the whole experience? Was it what you expected?
Blair: The whole thing surprised me! I've never done anything like this before, so it was an awesome experience. I'd definitely do it again, I had that much fun. It's difficult, but it's so worth it. And you learn so much about yourself as a person doing these things.
PS: What did you learn about yourself?
Blair: Just to leave the little things and to stick up for things you believe in and you think are right and wrong. Everybody has their own opinion on things, but it doesn't mean theirs is always wrong or right. And it's nice to meet different people as well, there were a lot of people I never would've met or thought I'd get along so well with some.
PS: Did you know much about Nick before and was he everything you thought he'd be?
Blair: I went into it open-minded and had no idea what was going to happen. I didn't know who he was when I got out of the limo!
PS: Who do you think is the best match for Nick?
Blair: I'd say Brittany or Brooke, match-wise. But as for who I'd like to see win? Sophie, Emily or Brittany.