Blake and Louise Reveal Sam and Lisa Text Messages
The Bachelor Update: Now Things Are Getting a Little Messy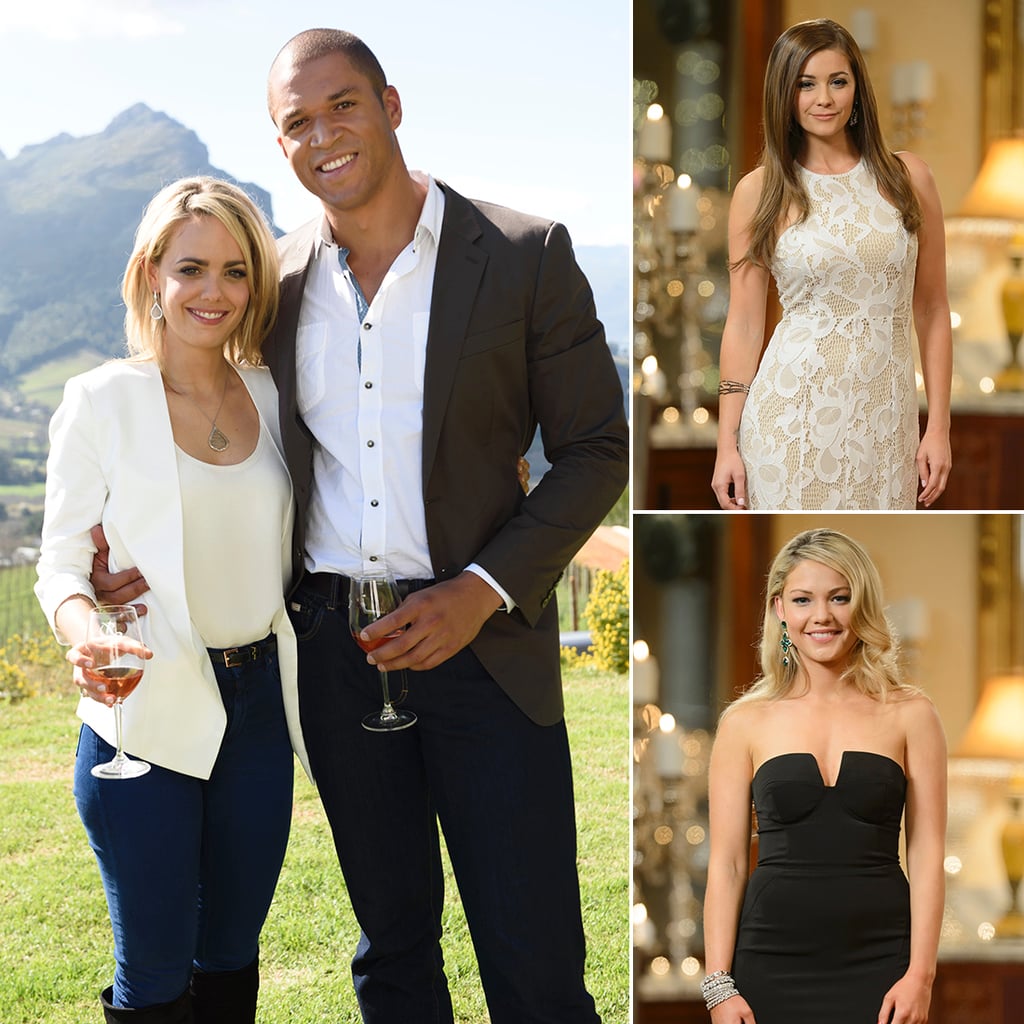 There are always two sides to every story, and in the case of this year's series of The Bachelor, it seems as though the two (or three, depending on how you look at it) sides will never align. Over the past two weeks, the post-Bachelor drama between Blake Garvey and Sam Frost has played out in a series of "he said, she said" interviews, with the one-time couple speaking separately to The Project and different magazines. But it's not just Blake and Sam — the show's runner-up, Lisa Hyde, and third-placed Louise Pillidge, are also now involved, because Louise is dating Blake and Lisa has thrown her support behind Sam.
So, just when we thought this was all behind us, just when we thought everything had been said — and Sam and Lisa do want to move on, as they expressed at the Who Sexiest People party last week — Woman's Day has come out with a new issue that exposes text messages that took place between Blake and Sam, Blake and Lisa, and Lisa and Louise.
The article is Blake and Louise's response to what Sam and Lisa have said. In last week's issue of Who, Lisa told the publication of Louise, "It surprises me that she's gone back. I think it would be more for the fame factor of getting followers. I don't think they would be in love," and, "I think it's a competitive thing — she used to very much compete with me in the house." Lisa also told The Project, in a joint interview with Sam, that Blake had reached out to her before contacting Louise.
This is something Blake denies, and he told Woman's Day that Lisa was the one who kept texting him, and that he only ever replied out of courtesy. He claims it was always Louise who had his heart, and that once Lisa realised this, that's when things turned nasty. "She sent Lou a really nasty, hurtful text. Suddenly she was accusing me of asking her to be with me before Louise!" Blake told the magazine. Louise added, "I didn't for one second believe what Lisa had texted me or what she said on TV. It was really hurtful. I have only ever been nice to those girls. They deleted me from Instagram and Facebook and I have only ever sent them well wishes." The story is also illustrated with apparent screenshots of text message history with the girls on Blake and Louise's phones.
As for why Blake is revealing all this now? He said, "Sam just needs to know who her friends really are."
If Lisa wanted to be with Blake, it's definitely not what she's projecting now. In Who, she said, "I watched the show back and I realised how much of a douche he was [laughs]. No, I don't think he's a bad guy, I just think he had no idea what he was doing," and continued, "Sometimes I look back at the things Blake's done and I can only thank him for not choosing me."
Who's telling the truth? We'll probably never know. All we know is that as much as we can say we're over the whole thing and want to move on, we still get a little sucked in whenever a new revelation or "bombshell" comes through. Can you relate?