The Block 2012 Grand Finale: Brad and Lara Win, Reserve Prices, Selling Prices and Profits
The Block 2012 Grand Finale: Reserves, Selling Prices and Profits!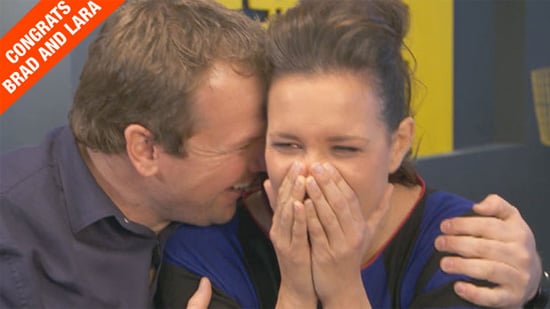 Remember the grand finale of The Block 2011, when only one of the four houses got sold during auction and winners Polly and Waz pocketed $15,000 in profit? It was a completely different story for the grand final episode of The Block 2012, which aired on Channel Nine tonight. Couple of five years Brad and Lara were crowned the winners of The Block after their house sold for $1,620,000, giving them a profit of $506,000 (add to that their bonus $100,000 and a Suzuki), but the rest of the teams, Dan and Dani, Dale and Sophie, and Mike and Andrew, also achieved amazing results, with some of the opening bids bringing the profits to around a quarter of a million dollars.
In case you missed them, check out the reserve prices, selling prices and profits after the jump.
Brad and Lara
Reserve: $1,114,000 ($1,120,000 minus $6,000 from the final challenge)
Selling price: $1,620,000
Profit: $506,000
Dan and Dani
Reserve: $992,000 ($1,000,000 minus $8,000 from the final challenge)
Selling price: $1,440,000
Profit: $448,000
Dale and Sophie
Reserve: $975,000 ($985,000 minus $10,000 from the final challenge)
Selling price: $1,330,000
Profit: $355,000
Mike and Andrew
Reserve: $966,000 ($970,000 minus $4,000 from the final challenge)
Selling price: $1,400,001.01
Profit: $434,001.01
Photo credit: The Block Official Site