The Block 2017 Winners Elyse and Josh Auction Results
The Winners of The Block 2017 Are . . . Josh and Elyse!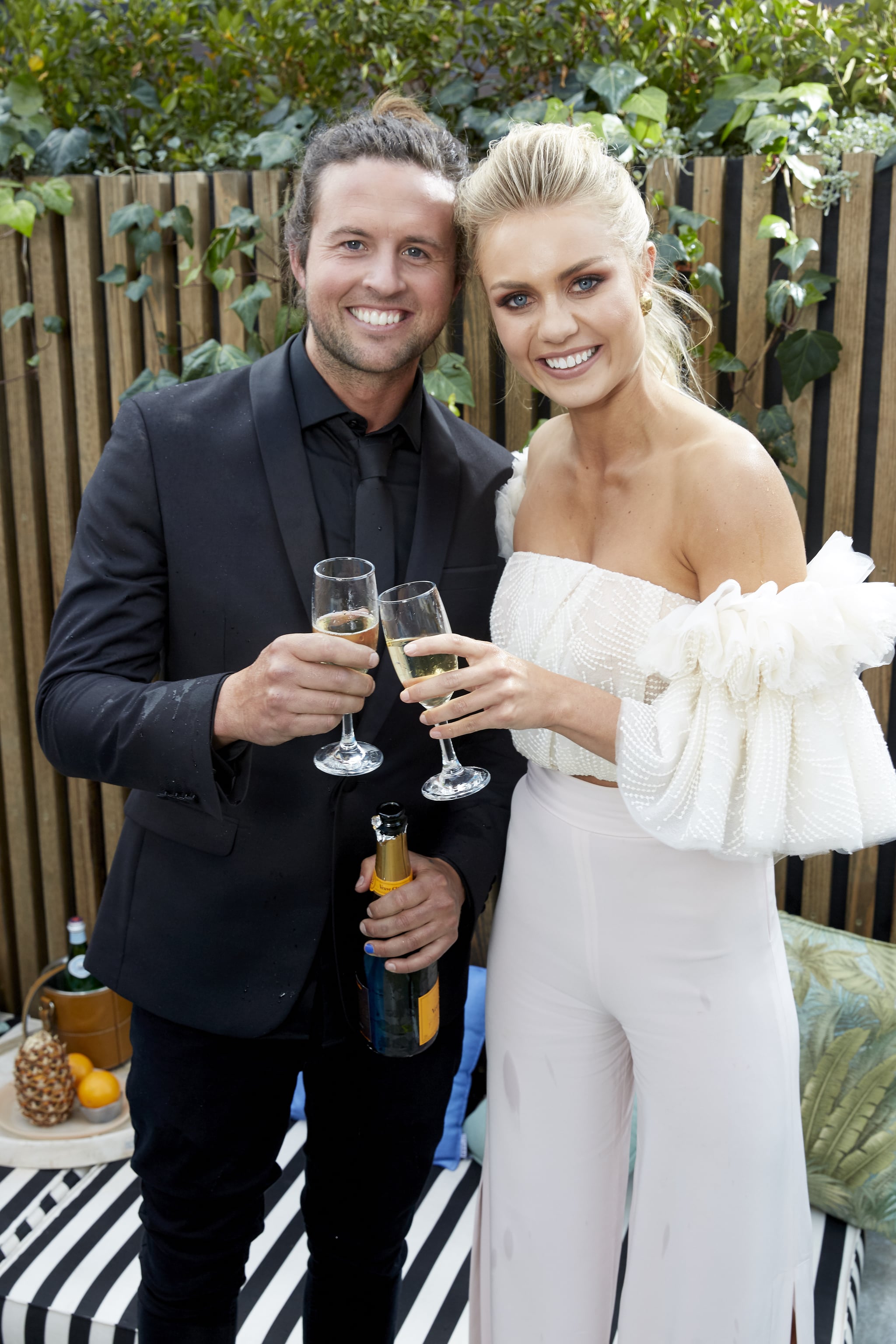 The 2017 Block auction aired tonight in a tense (what's new?) two-hour finale episode. The results? Totally unexpected, in both good and bad ways. Even though they had one of the highest reserves, it was Josh and Elyse who walked away with the biggest sale and, therefore, the biggest amount of prize money for their efforts. All up, they secured $3,067,000 for their house, which gave them a profit of $447,000 (their reserve was $2,620,000). Scoring the biggest profit meant they also won the $100,000 prize money at the end of the show.
Things didn't fare quite so well for the other couples. Jason and Sarah landed second place, with a profit of $387,000 — but on the other end of the scale, Clint and Hannah raked in just $95,000 for their efforts. Of course, that amount of money is nothing to sneeze at — but when you consider all the teams put in the same amount of effort for the same amount of time, it stings just a little bit to have such a big discrepancy in the rewards. Regardless, we're stoked for Elyse and Josh, the deserving winners of The Block 2017.
See below for how each team went, and check out our live recap for every big moment as it happened.
RESULTS:
1st place: Elyse and Josh, with $447,000 profit and $100,000 in prize money.

2nd place: Jason and Sarah, with $387,000.

3rd place: Ronnie and Georgia, with $161,000.

4th place: Sticks and Wombat, with $130,000.

5th place: Clint and Hannah, with $95,000.