The Block All Stars 2013 Returning Couples Contestants
The Block: All Stars Premieres Tonight — Which Couple Is Your Favourite?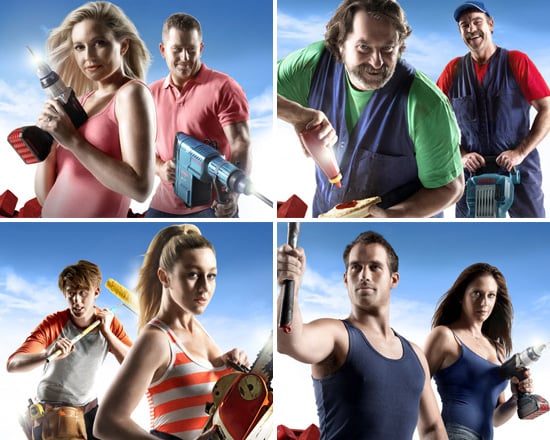 Fans of The Block are in for a treat this week — not only is the renovation show returning to the TV schedule earlier than usual, it's also bringing back four of the series' most popular couples for its inaugural All Stars edition. Ten years after the first season aired in 2003, Amity and Phil are back for another go at renovating, as are Mark and Duncan from 2010, Josh and Jenna from 2011, and Dan and Dani from 2012. Over the years the show has moved from Bondi to Melbourne, from renovating units to houses — this time round the contestants will be restoring heritage homes in Bondi. Before the All Stars version hits we want to know which couple is your favourite, so tell us below.
The Block: All Stars premieres tonight at 7 p.m. on Channel Nine and continues on Tuesday and Thursday.
Photos courtesy of Channel Nine