The Block Glasshouse 2014 Winners Brothers Simon Shannon
Heartbreak on The Block as One Team Wins and Almost Everyone Else Loses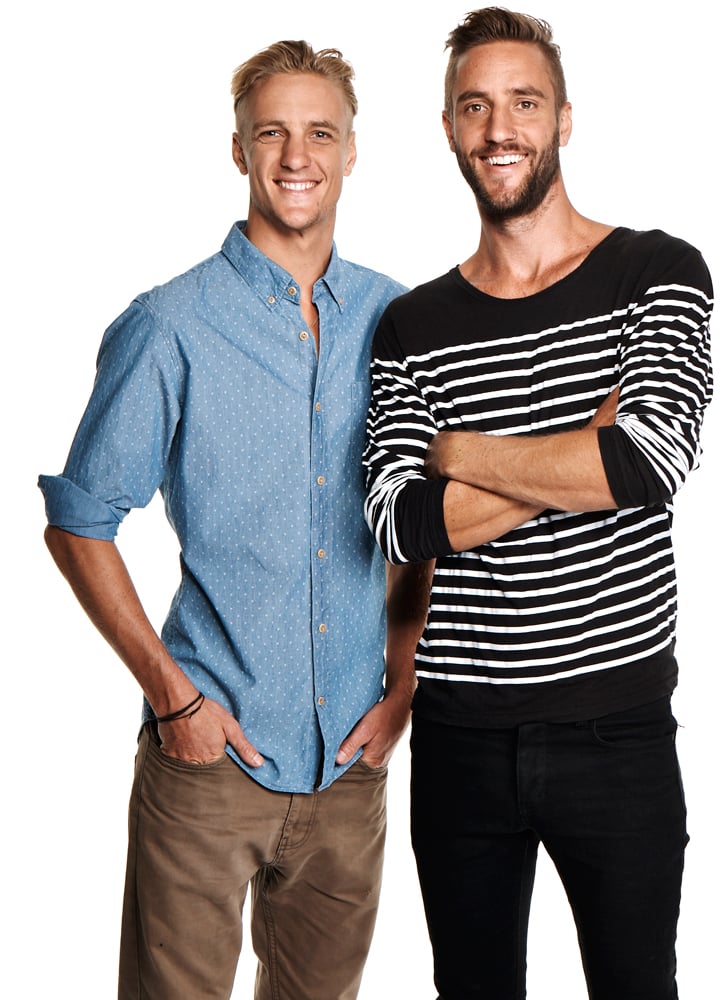 Simon and Shannon have won The Block Glasshouse! The brothers from NSW were always a hot ticket to win, what with their great eye for detail, love of unusual architecture and innate sense of style — but the result of the finale was unexpected all the same.
There were many shocks and upsets along the way, but Simon and Shannon (who went to auction second) only had good news all 'round. After the teams that followed them only pocketed small profits, the boys from Coffs Harbour were officially crowned the winners, and they gained $100,000 to add to their profit.
The biggest shocks of the night were reserved for the last three apartments to go to auction. None of the properties sold for more than $40,000 over profit, a figure considerably lower than last season's big-money bonanza. Darren and Dee and Michael and Carlene both only walked away with $10,000 to show for the three months of renovations, while newly-married couple Max and Karsten had a slightly higher profit of $40,000. The other big surprise was Chris and Jenna's result. Firm underdogs the whole way through, they ended up coming second with $310,000. Congratulations to all the teams on a stellar effort!