The Block Sky High vs. House Rules: Which Will You Watch?
The Block Sky High vs. House Rules — Which Renovation Show Will You Watch?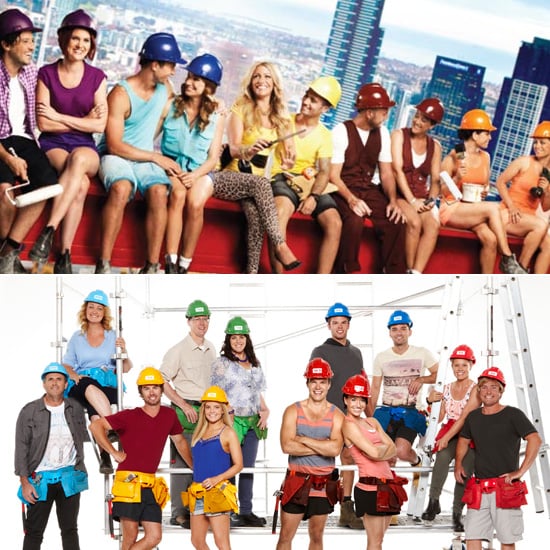 Channel Nine and Channel Seven are going head-to-head with their respective renovation shows. Nine's The Block already had one outing this year in the form of its All Stars version, but on Sunday night it will return with The Block Sky High, which sees five (not four) teams of two renovating each floor of a former South Melbourne hotel into a luxury apartment. It will mark the first time The Block takes on a state vs. state theme, and like previous series the prize for each team will be whatever profit they make over their apartment's reserve price, with a bonus $100,000 for the team that makes the most money.
Over on House Rules, they're testing out an original concept from the producers of ratings hit My Kitchen Rules. Six teams from different states hand over their keys to their fellow competitors, who have free reign over how they'll renovate the house. (The houses are quite decrepit to begin with.) The teams have seven days to renovate a house before moving onto the next property — the team that owns that particular house is exempt for that week. Channel Seven has kept the grand prize under wraps and will apparently reveal it in the first three minutes of the show's premiere on Tuesday night.
Basically, over the next few months we'll be seeing lots of building, painting, decor shopping and more on our screens. Which renovation show will get your viewing time?
The Block Sky High premieres on Sunday at 6:30 p.m. on Channel Nine. House Rules premieres on Tuesday at 7:30 p.m. on Channel Seven.