Bobbi Kristina Brown's Funeral Details
The Houstons and Browns Gather at Bobbi Kristina Brown's Funeral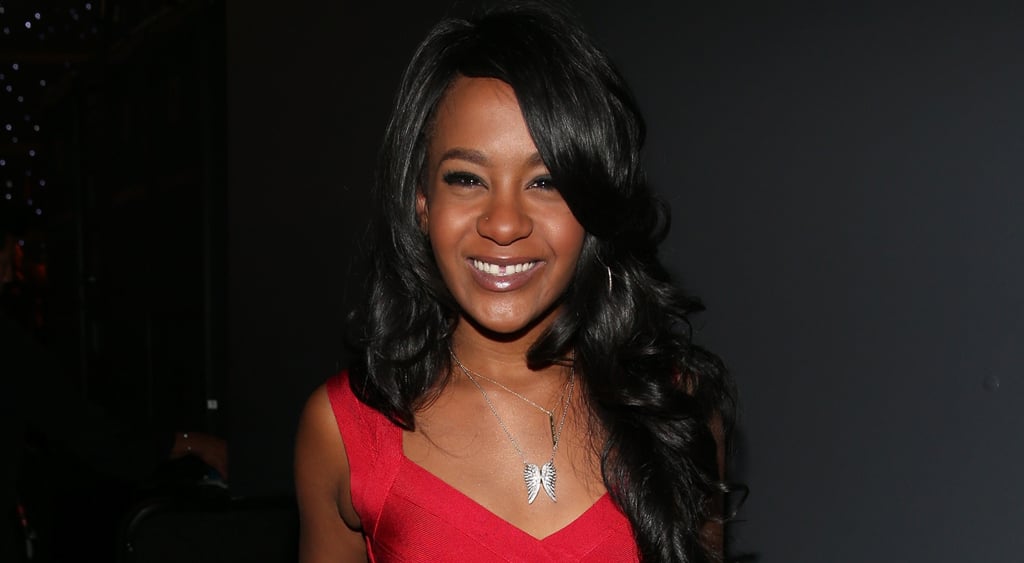 Bobbi Kristina Brown's family and friends gathered at her funeral in Alpharetta, Georgia, on Saturday. Bobbi, the daughter of the late Whitney Houston and Bobby Brown, was remembered during a service at Saint James United Methodist Church. Mourners included father Bobby and stepmum Alicia Brown, aunt Pat Houston and singer Monica. The group arrived at the church in black limos, which were escorted by police on motorcycles.
At one point, Pat's speech was reportedly interrupted by Leolah Brown, one of Bobbi's aunts from her father's side of the family. "Pat, you know you are wrong for this!" she reportedly yelled. According to media on the scene, Leolah exited the church and told reporters, "This has only just begun. . . . We are onto Pat, and she will be found out. She is a Garland, not a Houston. Whitney will rise from her grave to haunt her." Relations between the Houston and Brown families have reportedly been stressed following Bobbi's near-drowning and hospitalisation in January and throughout the funeral arrangement process.
One day before the funeral, Bobbi's family, including her grandmother Cissy Houston, attended a private wake at Murray Brothers Funeral Home. Bobbi's boyfriend, Nick Gordon, did not attend. People reported that Nick wrote an emotional note to Bobbi's family, asking for permission to attend her funeral.
The events come less than a week after Bobbi died at the age of 22 on July 26. Her mum, Whitney, died more than three years earlier on Feb. 11, 2012. The late singer was found unconscious in a bathtub at the Beverly Hilton in Beverly Hills.
Bobbi touched on her tight connection with Whitney in a candid interview with Oprah Winfrey the following month. "I can hear her voice telling me to keep moving, baby, I gotcha," Bobbi said. "She's always with me. I can always feel her with me." Bobbi will reportedly be buried next to Whitney at Fairview Cemetery in Westfield, New Jersey.