The Bold Type Character Quiz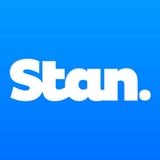 Need some inspo for your next binge sesh? Sign up to Stan now for a free 30-day trial and you'll be able to stream these must-sees.
If you haven't already binge-watched The Bold Type, then do yourself a favour and block out this weekend to do exactly that.
Inspired by true events, The Bold Type offers a sneak peek into the wild and wonderful world of New York City glossy magazines. Think Sex & The City fused with The Devil Wears Prada and a generous dash of 2019 feminist sass.
To celebrate Stan's release of the show's third season on April 10, 2019, we've compiled a super (ahem) scientific quiz to see which of the three kickass work wives you are.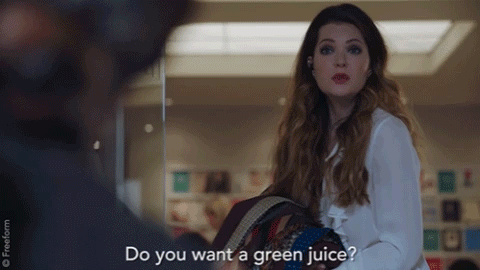 Are you fearless and confident like Kat Edison? Or do you have more in common with the well put-together, organised Jane Sloan? Neither? Then perhaps your on-screen match is the ever stylish and ambitious Sutton Brady.
Scroll down to find out which member of the fierce trio you have the most in common with. Oh, and to refresh your memory, here's the trailer for The Bold Type, to get you suitably hyped for season three.
Image Source: Courtesy of Stan
How would your co-workers describe you?
How do you deal with stressful situations?
Take a breath and work through it. No point working yourself up
Rally the support network. It's going to take you and an army to tackle it.
Freak TF out. RED ALERT. *don't cry*
Your date stands you up. How do you deal?
Shrug it off and call your girls to hang. Their loss.
What do you mean you're OUT OF HALF BAKED!?
How would you describe your personal style?
It's 5pm on Friday, that means . . . ?!
What are you currently binging?
True Crime. A deadly guilty pleasure.
Trashy Rom Coms. Love exists somewhere.
Documentaries. The search for knowledge is never ending.
What current issue do you feel most strongly about?
When in a meeting, do you . . . ?
Listen and take dictated notes. Is this tested?
Debate the presenter, where did they check their facts?
Ask more questions than a quiz master.
Your annual leave has just been approved, where are we off to?
Before you head to your 9-5, you . . . ?
Are up and at 'em three hours before work. Life doesn't just happen, you know?!
Snooze. Hit snooze again.
Get to work before anyone else. You want that promotion right?