Bonnie Anderson Logie Awards Interview
Most Popular New Talent Frontrunner Bonnie Anderson on "The Best Year of [Her] Life"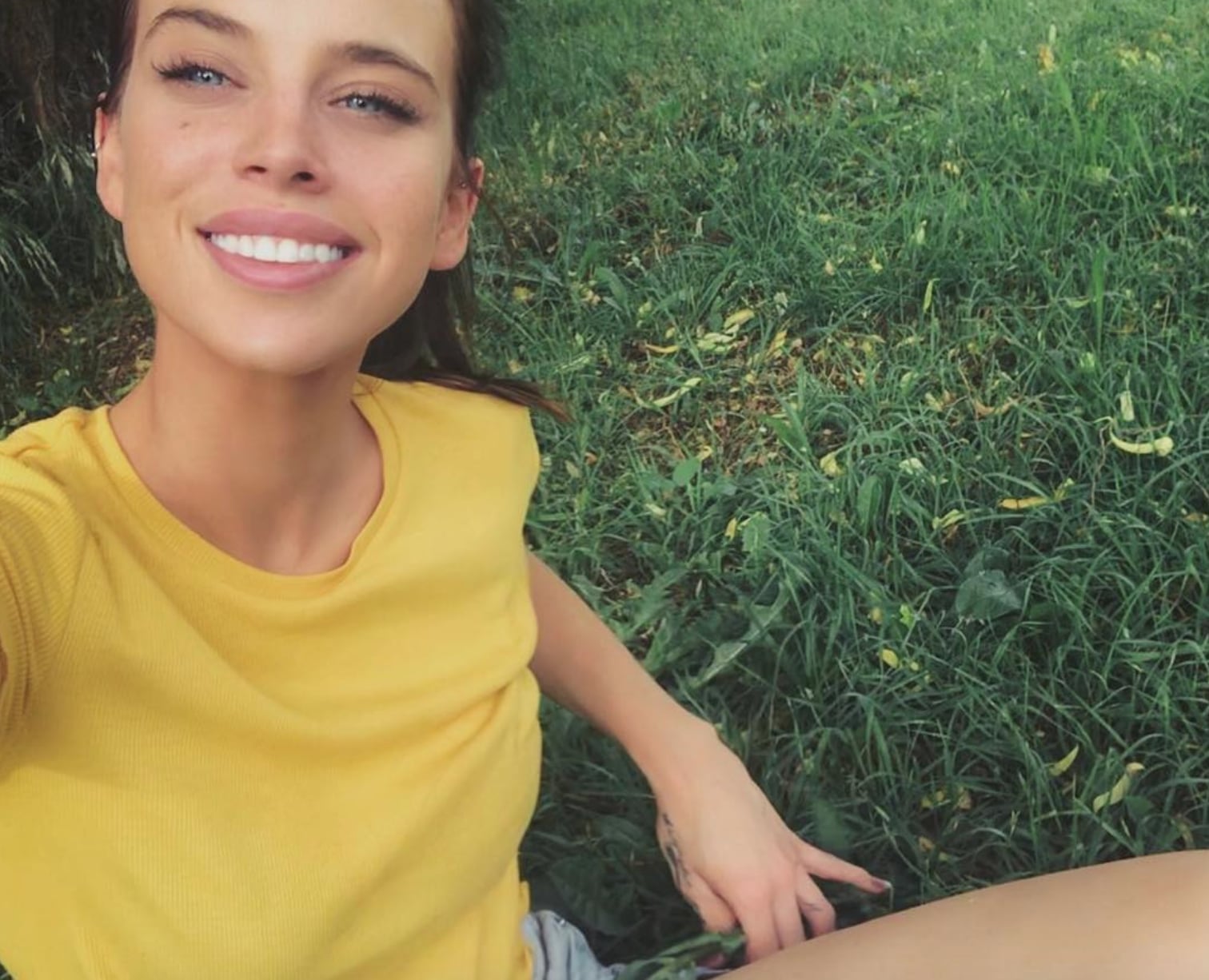 She may only be 24 years old, but Bonnie Anderson is practically a veteran of the Australian entertainment industry. Having burst on to our screens back in 2007 as the first (and youngest) ever winner of Australia's Got Talent, she has gone on to release several records that have made waves on both the Australian and American singles charts. So, her Logie nomination for Most Popular New Talent might seem a little left of field. However, Bonnie has shown a whole new side to herself in her first acting role as Bea Nilsson on Neighbours. With the recent release of her single, 'Sorry,' as well as having just celebrated one year on the show, it seems her Logie nod is just the cherry on top. Ahead of the awards, she chats transitioning to acting, the evolution of the entertainment industry and what's next for her.

POPSUGAR Australia: Hey Bonnie, congratulations on the nomination! How does it feel to be recognised for acting rather than singing this time?
Bonnie: Well, juggling both acting and singing has made for a really interesting, challenging and exciting year . . . It's honestly been the best year of my life. I am definitely a bit nervous, with only a couple of days to go [until the ceremony] I'm starting to get butterflies, but obviously I'm just so, so stoked to be there! It's just a funny thing, I didn't even think I'd be invited to the Logies, let alone nominated! It feels like I've been accepted into the world of acting by both my fellow actors and by the world. It's a really nice feeling!
POPSUGAR Australia: I was a bit surprised by your nomination at first, considering you have been in the entertainment bizz for years, but acting is a different ball game, right?
Bonnie: Yeah! That's the funny thing, some people don't follow your entire career and what you're doing. We're always striving to do more things, to learn and grow professionally. I have been doing this for such a long time . . . well, not in acting, but I have been around the traps [laughs]. I've just been grinding away, so it's nice to be in this new place, and have people around me who are good people. I think being on Neighbours has just opened up a whole new world for me and I'm really grateful.
POPSUGAR Australia: So how has your first year and bit on Neighbours been?
Bonnie: It's been awesome! It's been long hours, it's been tiring, but I've met amazing people who will be life-long friends. The people who play my family on the show, Jackie Woodburne (Susan Kennedy), Alan Fletcher (Karl Kennedy) and Jodi Gordon (Elly Conway) are really special people. I get to be on set with them most days and they're the best supporters, I'm really lucky to have them. The whole thing with Neighbours is, you either sink or swim. You get thrown in the deep end, and that is how I like to do life.
POPSUGAR Australia: Jackie and Alan are such iconic cast members; I remember watching them on the show when I was a little kid!
Bonnie: I know! My first scene ever was with Jackie. She'd been there forever, and I was this little newbie, which was daunting . . . it was actually terrifying! I specifically remember that I wasn't breathing and I was talking so fast that no one could make sense of me [laughs], I was really over-excited and I'm a ball of energy at the best of times! But I remember that she made me feel like I was at home and that I could eventually relax. She said to me, "the best advice I can give you is just to breathe and listen to the other person you're in the scene with." There's not really any right or wrong in acting, everyone does it their own way. Listening really is such a key thing, otherwise you're only reading lines to each other, and it doesn't feel real. The last thing I want is to be someone who over-acts, or who seems like they're trying too hard.
POPSUGAR Australia: Did you know that Margot Robbie was also nominated for Most Popular New Talent, 10 years ago? So, you're in good company with fellow former Neighbours cast members!
Bonnie: Oh wow! That is really cool! I have actually watched a bunch of scenes of her on the show, there was a scene where she was in the hospital with someone who was on their last legs, and the way she was so still and focused in that scene was so awesome for me to see when I'm still growing. Even when I first started on the show, I said on social media, "Okay guys, go easy on me," because this is my first ever acting job, I'm not saying I'm amazing, I'm just giving it a go!
POPSUGAR Australia: You were able to perform your latest single, 'Sorry', in character as Bea on the show. What was it like incorporating your music into the show?
Bonnie: Well, it's funny, because although Neighbours is so supportive of my music, originally I said to them, "look, I really would like to not do music on the show, I'd rather focus on the acting," because I really still do think it was important to keep them separate at the time. But then around six months down the track they asked about it again, and I realised singing does suit her character, her look and her feel. It ended up happening quite organically, and I said, "it's cool as long as she doesn't become the Erinsborough [local] superstar, because that would be a bit unrealistic." [laughs] I would prefer for her just to be the girl who fixes cars and also sings songs. I wrote the song, 'Sorry', about three years ago, so that was well before the show was even on the radar for me. But it was so fitting with the storyline and the relationship Bea was in, it was just really, really special. I'd gotten to the point where I was ready to put the song out in the real world, and it meant I got to share that song in two different lights . . . with two different people!
POPSUGAR Australia: How do you think the entertainment industry has changed since you won Australia's Got Talent?
Bonnie: Due to having been in the industry for a long time, I have seen a few different sides of it. I toured with Jimmy Barnes as a 13-year-old, and I was surrounded by a lot of old school artists, and I learnt from them. So, my view that I took on from them was that you have to work hard, earn your stripes and fight for what you want. So, that's what I've done for all these years. But the biggest change I've seen is definitely the rise in social media. Social media is so much bigger and stronger than it was, and something we [entertainers] really have to focus on now. When I was on Australia's Got Talent, we didn't have Instagram, I didn't even have Facebook! If I had gone on a talent show now, I would have gained thousands of followers overnight just for being seen on the TV for that moment, so it's an interesting world these days. But, it is amazing to have the tools to spread the things we love to do and reach a wider audience. I think being real, being yourself and true to who you are as an artist always shows in everything you do, no matter how the industry may have changed. As long as I'm happy and doing what I love, then hopefully that will shine through.
My best advice for anyone starting out is to try your hand at every opportunity that comes through. When you're young, there's certain opportunities that come up where you might go, "oh nah, I can't be bothered doing that, I'd rather go to a party or hang with my friends," and I was so happy to be a kid and go through all of those motions in life, but it's awesome to have those opportunities. Try not to take for granted your options and choices, although everyone does it, because we live in the moment and go with the flow. My other advice is just to try not to doubt yourself, but also don't take yourself too seriously. Life is short, and the little things don't matter. Smile as much as you can!
POPSUGAR Australia: On top of your Logie nomination, you also recently signed a new record deal. What else have you got in the works?

Bonnie: So much! I actually have a very exciting secret, which involves my trip to the UK very soon. I can't wait to share that; I'm just not allowed to just yet. Around that time, I'm also putting out my next single, and I'll be sharing the release date for that really soon. We are going to be putting out a couple more songs this year, which is a nice change for me as in the past we have waited over a year between releases. I have got a really great team around me, we're pumping them out, and I can't wait for what's to come!