Brad and Lara Win The Block 2012
Brad and Lara Are the Winners of The Block 2012!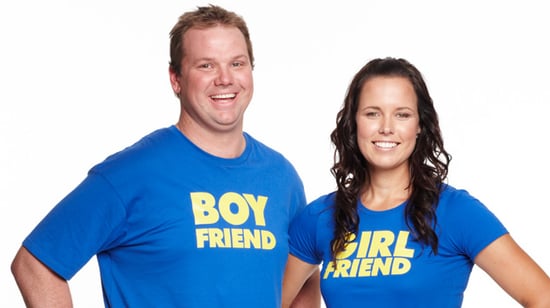 Brad Cranfield and Lara Welham are the winners of The Block 2012! The couple, who have been together for five years, were the first team to have their house go under the hammer. The house they renovated, which was the largest on the block with an area of 158 square metres, also had the highest reserve price at $1,120,000. A further $6,000 was deducted from the reserve as a result of Brad and Lara's efforts in the show's final renovation challenge, bringing it down to $1,114,000.
The offers rolled in quickly and before they knew it, Brad and Lara's house had reached the $1.5 million mark. In the end, their house sold for $1,620,000, which meant they pocketed $506,000 in profit! On top of that, they received a bonus $100,000 and were also handed the keys to a new Suzuki after being voted the show's "best sports." Congrats to Brad and Lara, as well as the rest of the teams — Dan and Dani, Dale and Sophie, Mike and Andrew (more on that later!) — for a spectacular grand final result!