Brad Pitt and Angelina Jolie Today Show Interview 2015
Brad Pitt and Angelina Jolie Show Unwavering Support For Each Other in a Rare Joint Interview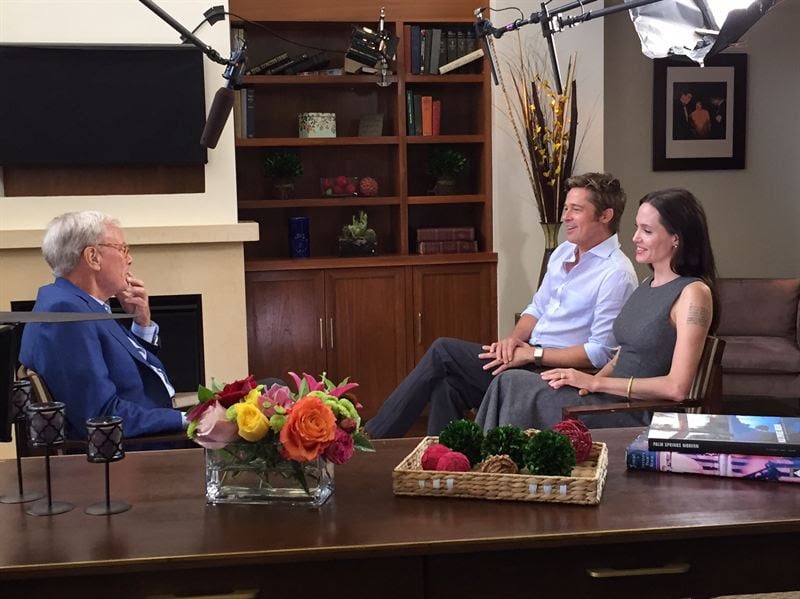 In a rare joint interview, Brad Pitt and Angelina Jolie sat down with Tom Brokaw for NBC's Today to talk about their new film, By the Sea. The movie premieres in the US on Nov. 13, and in the run-up to the release, they've already spoken about working together on the project and even included their kids in a stunning spread for the November issue of Vogue. Their chat with Today included details about their working relationship as well but also touched on how they handled Angelina's medical procedures, including the preventative double mastectomy she had in 2013. Read the quotes below.
Brad on his role during the mastectomy surgery: "Support. Whatever's got to be done to keep the family together and keep the family together as long as possible is gonna be done. This was her charge, no question. It's a scary decision. There's many things that can go wrong and go many different directions."
Angelina on the public's reaction to her medical decisions: "You never know what a reaction is — you have to just make the choices you make in life. I made the choices I made because I believed they were right for me."
Angelina on having Brad's support during her procedures: "I knew through the surgeries that he was on my side and that this wasn't something where I was gonna feel less of a woman, because my husband wasn't gonna let that happen."
Watch the latest By the Sea trailer here.