Brendan Cavanagh Bachelorette 2018 Elimination Interview
Brendan Says Dragging Things Out All Season Would be Way Worse Than Going Out First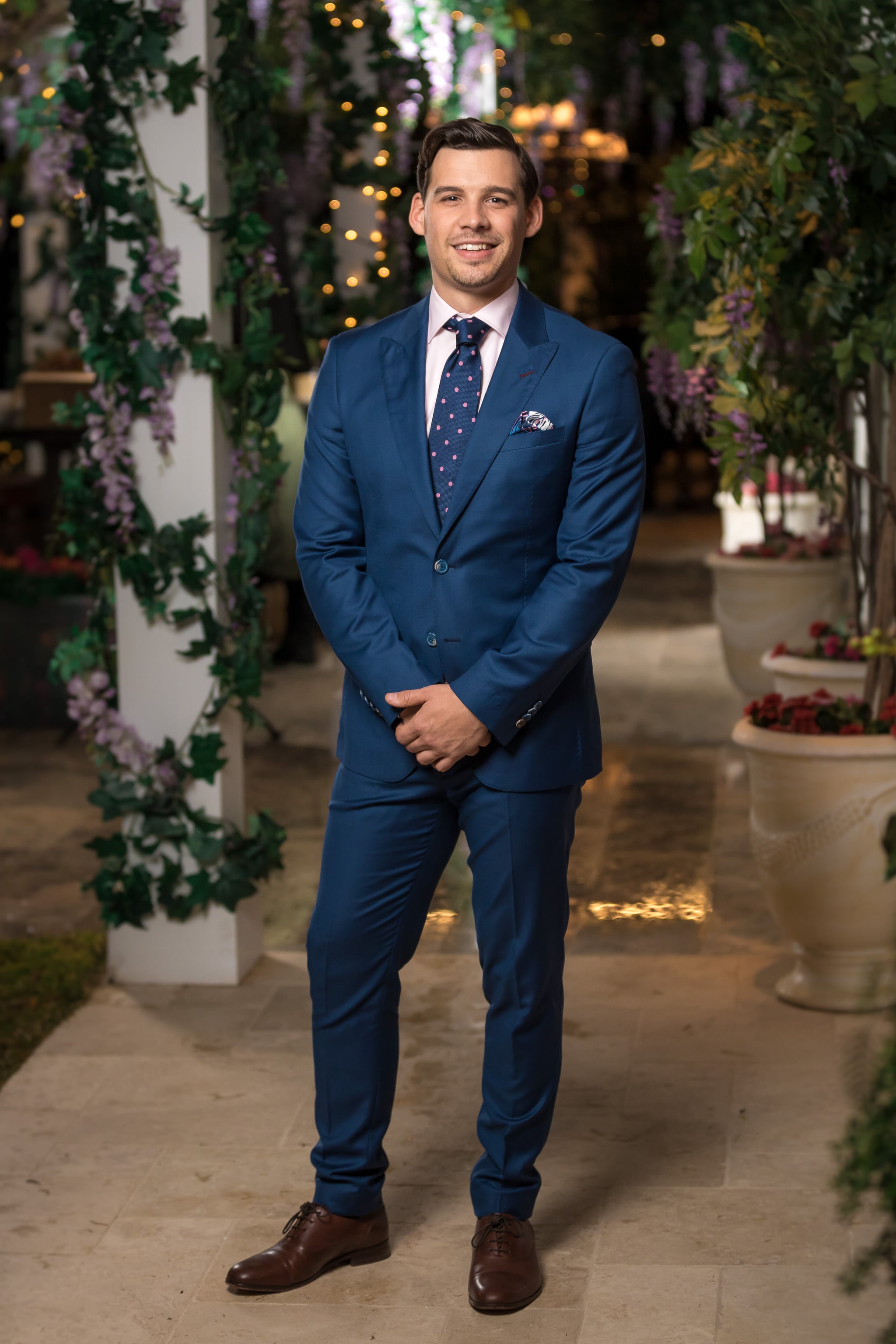 The first elimination of the The Bachelorette is always brutal viewing. A lot of the time, the unlucky contestant may have only spent five minutes with the Bachelorette, which means we as the audience see even less of them on the show. It'd be easy for the guys eliminated early-on to have a chip on their shoulder, but Brendan Cavanagh is actually grateful Ali let him go when she did. Below, he chats about all the stuff we didn't see during his brief time in the mansion.

POPSUGAR Australia: Hi Brendan, how are you feeling?
Brendan: I'm fantastic! I'm doing very well.
PS: Were you surprised to leave last night?
Brendan: It was a roller coaster of a night! There was so much going on and it was a long night as well, so by the end of it you're just exhausted. At the end of the day, I appreciated the decisiveness of Ali as opposed to things dragging out the whole season and not getting a decision at the end–that would be way worse than going out first.
PS: How did you feel your first meeting with Ali went?
Brendan: I feel like it was actually a really good chat! We definitely were able to share our respective heartbreaks and previous relationships, which is why there was a decisiveness [in Ali's decision].
PS: Did you know Ali was going to be the Bachelorette before you met her?
Brendan: Yes, but not before I applied for the show. I found out at the same time as everybody else did when it came out on Instagram.
PS: Were you happy to have that preparation?
Brendan: I deliberately didn't read up on her, as much as I could. It was impossible to avoid but I didn't look into her person deliberately, because I wanted to get to know who she actually was and not who everyone said she was.
PS: Sounds like you went in with the right approach!
Brendan: Yeah, it worked out really well for me [laughs]! You've got to have a laugh, you can't take these things too seriously.
PS: Did you manage to make friends with the other guys or was there not as much time for that?
Brendan: Absolutely! Ali could only talk to one bloke at a time so there's plenty of time to chat to everyone else. I'm a little bit of an extrovert, so getting around to chat to other blokes and hearing their stories and what they're about was great fun. I had some really good chats with some of the guys.
PS: Was Paddy as full-on in real life as he seemed in the episode?
Brendan: Yes and yes! Last night's episode was probably a toned-down, consolidated version of the overall night. It was actually impressive how consistently up and about he was the whole evening.
PS: What was your reaction, and just the general mood, when Ali kissed Bill?
Brendan: I found the whole cutting in thing personally difficult. Not from wanting to interrupt the bloke, but from not wanting to cut Ali off, having a conversation and getting to know the 18 blokes that she's got to work through. I'm like, "how do I get started?", I've got to have a chat with her but I don't want to cut her off like "this is awkward." We've got so much testosterone and different personalities floating around and competing for top dog spot that you kind of go, "you're going to have to be assertive." I wasn't in the background when they kissed, I was actually off to the side so I couldn't see them make out. When they came back and he had that long rose, that topic was what got talked about and everyone congratulated him. That was the topic of discussion for the night. He [Bill] was pretty low key about it. For the blokes, it wasn't a complete issue.
PS: Along with Bill, was there anyone else who stood out to you as a real contender on that first night?
Brendan: Charlie was definitely the assertive one and Taite had a really good chat with her. Todd is another one. Anybody who's that comfortable with his outfit for that long, kudos, respect, well done. Good on him.
PS: What made you apply for the show?
Brendan: Being single and not really enjoying modern dating, given the last time I was on the dating scene was when I was 16 with a Nokia 3310 phone! It was more succinct and clear, going on a TV show, than the modern dating scene. I'd rather much go on TV and get a clear "no". I've tried dating in Sydney – The Bachelorette is easier.
PS: Do you have any regrets from the experience?
Brendan: None whatsoever. It was a great time!