Brendan Pang MasterChef Interview 2018
MasterChef's Brendan on Cooking for Royalty, His Biggest Strength and More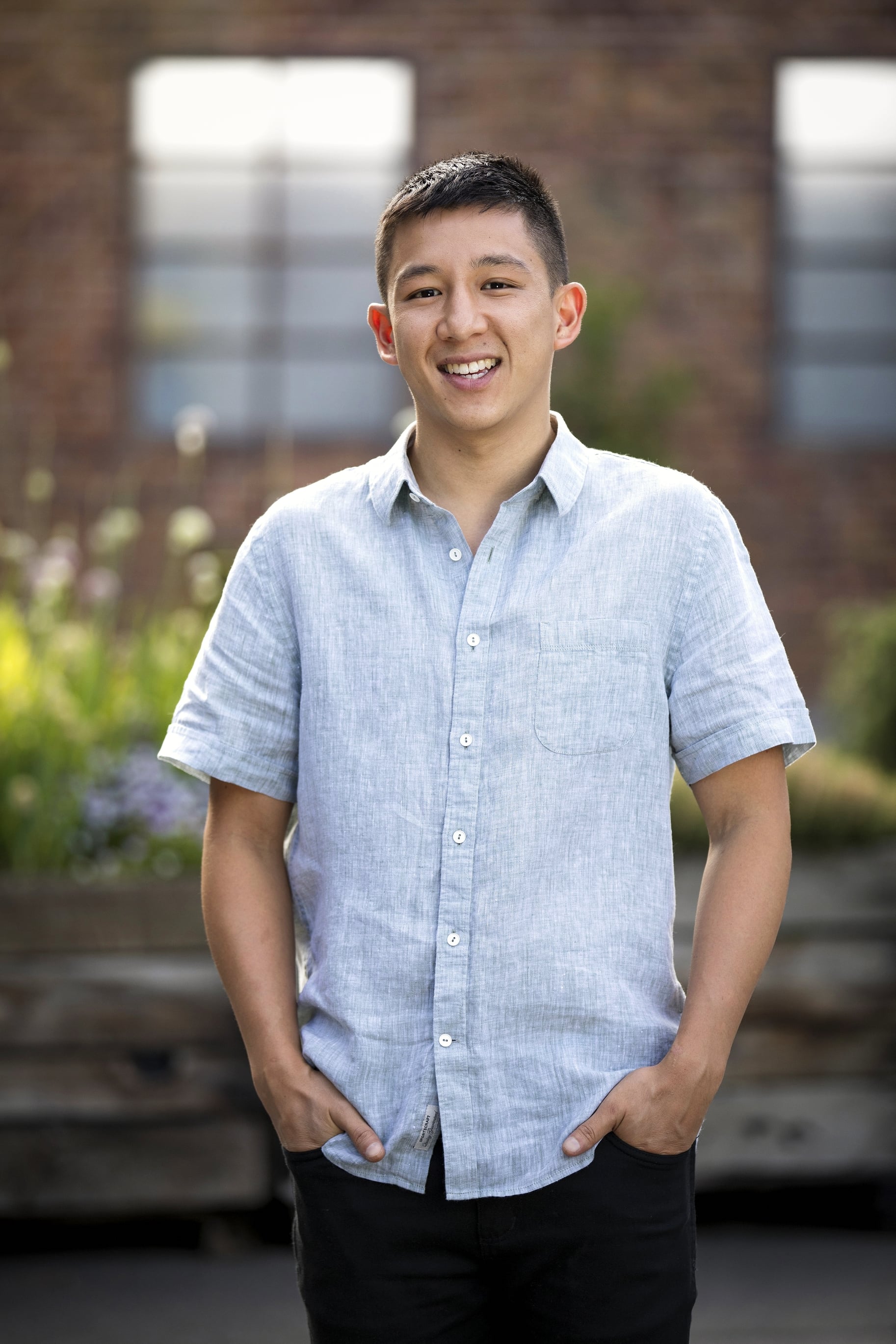 It was praise hands emoji all around when Brendan managed to land a second chance in the MasterChef kitchen after being previously eliminated. Since being back, he's shown that both his time back in the real world and show learnings haven't been for naught, constantly impressing and winning everyone over with his warmth — seriously, don't you just want to give the guy a hug?
But alas, all good things must come to an end, and after taking a bit of a risk with his fish during Thursday's elimination cook, Brendan's MasterChef run was up. Here's what he had to say about returning to the kitchen, cooking for royalty and dealing with the spotlight.
On the MasterChef experience . . .
"This time around, as much as I want to say I'm disappointed, I understand the process of MasterChef now, and at this point in the competition, the smallest mistake can send you home. So looking back on my experience, it's been very special. I've done some incredible things. I was eliminated and came back in, cooked for Gordon Ramsay after having injured my hand quite early on. It's been a really special experience and I'm very grateful for everything."
On that last elimination cook . . .
"It was going well up until the fish. I probably should've pan-fried it, I pan-fry fish all the time, so I'm quite comfortable with it. But I wanted to take a risk, do something I've never done and try to impress the judges by poaching the fish instead, which led me into a bit of trouble."
On whether being eliminated and coming back to the show helped him . . .
"Yes and no. I got a lot of experience in some really good restaurants around Perth, but at the same time, I was away from the competition, so my mindset and the way you cook in the competition is very different to outside. I wasn't as used to it as the other contestants, because they'd been there and were still in their routine. I'd kind of come back and jumped back in really quickly. It definitely gave me a lot more fighting power to push and go far."
On returning to the competition . . .
"I was shocked, to be honest. I was going into it wanting to finish off on a really good cook, but at the same time, giving it my all. I wanted to go back in, but I didn't want to let myself down and be too disappointed if I didn't get it. I knew the chances were one in 13 on the day, but I had a very slim chance of making it back in."
On his progress on the show . . .
"I'm massively happy. Going back in, I was able to cook dishes that I love to eat and cook myself at home. A lot of seafood, which I'm really passionate about, and also showcase a bit of Mauritian cuisine."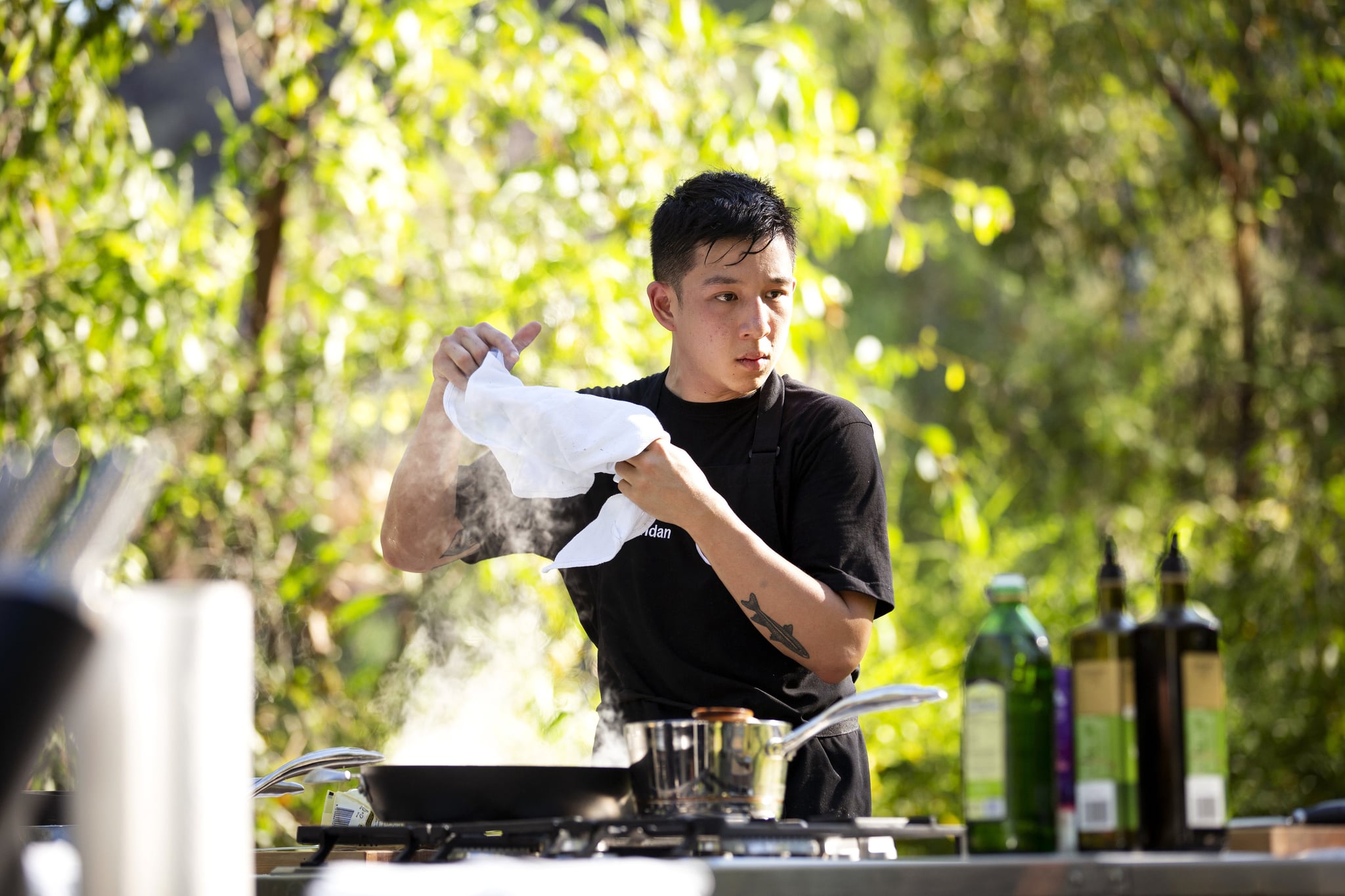 On meeting Prince Charles . . .
"It was awesome, I was really nervous, as you would be meeting the Prince. But it was something I'll remember for a very long time, especially being up in Darwin, too, it was such a nice setting. We didn't spend too much time with him because we were out cooking, and that was a long day, but the time we did spend with him, he was very relaxed. He spent a lot of time just chatting to us, he's really down to earth."
On his mum making Prince Charles' birthday cake a while back . . .
"He was in Australia in 2015 and celebrating his birthday in Perth. At that time, mum was still emerging and growing her business, and she was chosen to make the birthday cake. It all went from there! It's funny how things happen and I ended up cooking for him as well."
On his biggest strength and weakness in the kitchen . . .
"My biggest strength is my intuition, it's something I've picked up early on from my family. Knowing how to taste things and balance them out, especially with savoury dishes. My biggest weakness would be me getting too excited, going too big and taking too many risks, just like tonight's episode. I ended up poaching the fish instead of pan-frying it, and that sent me home in the end."
On his favourite cook during the show . . .
"My comeback cook was probably my favourite, especially when Gary said that was the best looking dish he'd seen all season, out of all the professional chefs and the contestants. Matt said it was a finals-worthy dish, and I think it showed how far I'd come in terms of technique, but also, I was cooking seafood, which I love, and it had a bit of Asian and French influences."
On being a fan-favourite this season and the public support . . .
"It's been phenomenal. Going into it, I didn't expect it at all. I'm a lot quieter than the other contestants, so I thought maybe I wouldn't be at the forefront or in the spotlight. But it's been awesome. One thing I always said to myself going in was that I didn't want to change how I was, I just wanted to cook food that I loved to eat at home and stay true to myself."
On his favourite and least favourite food to eat . . .
"My favourite is dim-sum, dumplings and things like that, and I love going out for it every chance I get. In terms of least favourite, I'm pretty adventurous, so I'm not really pick and would say there's something I don't like. Although I did try durian ice-cream the other day, and it wasn't great! [Laughs] But apart from that, I love to eat everything."
On what his tattoos mean . . .
"The one on my forearm is of a fish. There's not really anything particularly significant behind it, it's more about my love of seafood and fishing. Growing up, my grandmother and dad brought me fishing heaps and that really instilled that love of seafood for me, and learning how to cook and bring that from the ocean to the plate. The one on my bicep is of a dodo skull, that just represents where my family comes from in Mauritius."