Brianna Ferrante Bachelor Australia Elimination Interview
The Bachelor's Brianna on the Truth Behind THAT Awkward Group Date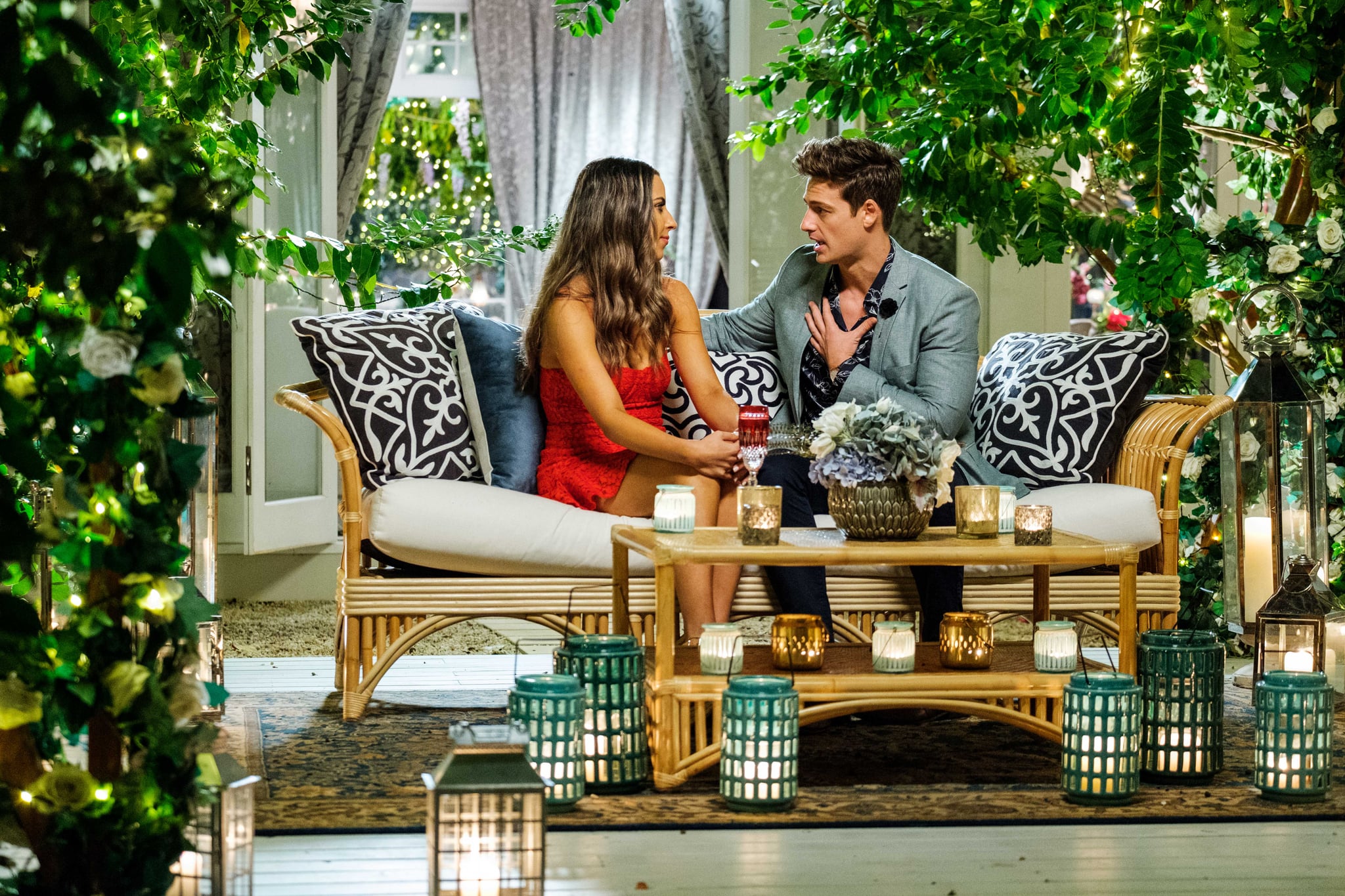 Despite surviving many rose ceremonies, The Bachelor's Brianna Ferrante did not get to spend a whole lot of time with Matt Agnew. So, you can imagine the awkwardness when she was asked to pour her heart out to him in a group date challenge. Not only that, but she was up against this season's most controversial competitor, Abbie Chatfield. With many women seeming to blame Abbie ultimately winning the challenge for Brianna's elimination, Bri's exit was surprisingly dramatic for someone who had previously had such a low-key experience. Below, Brianna chats exactly why she was so uncomfortable on the group date, as well as her thoughts on the Abbie saga and her own lack of air time.
POPSUGAR Australia: Hi Brianna! Last night it seemed like you really struggled to open up to Matt on the group date. What was it that made you feel so awkward?
Brianna: Well I already have a bit of trouble opening up in general, but I didn't really know him, I barely got to speak to him. That moment on the group date was really only my second encounter speaking to him, and I felt super uncomfortable to have to dive straight into the deep end and tell him how I was feeling. Instead I just wanted to be like, "hi, how are you, do you have siblings"? [Laughs]
PS: Unfortunately we didn't get to see much of your interaction with Matt on the show at all before last night, how would you describe your dynamic with him?
Brianna: I didn't really know him! Obviously I spoke to him on the first night, and then we had brief chats on group dates, but the only one on one time we had after the first night was in last night's episode. I barely got to know him, so it sucked that the second ever encounter we had one on one was the group date task.
PS: If you had your time over, would you have approached the situation at the group date any differently?
Brianna: I would have liked to have been a lot more smooth with my words and what I was saying, but I think the basis of what I was saying was true. I didn't want to lie just to go deep, and say things that weren't true just to get his attention. It was better for him to know where I stood!
PS: What are your thoughts on the whole Abbie situation? Do you agree with people like Sogand who think she's fake and putting on an act?
Brianna: Abbie has a very strong personality, so what you've seen is pretty much what she is like. I think obviously there could be times where she exaggerates the truth, or even her personality to a degree . . . but it's hard to tell if she's being fake or not. I just think she's very good at knowing what she wants and how to get it.
PS: Sogand really seemed to blame Abbie for your elimination, do you also think it was her fault?
Brianna: No, I think I probably still would have gone home regardless of Abbie being in the picture. She obviously had a connection with Matt, and I obviously didn't, she would have won anyway even if she literally didn't say anything. So it was not her fault at all.
PS: How do you feel about the lack of air time you received?
Brianna: I don't really mind! I wasn't involved in the drama, and I didn't really have any juicy opinions on anything. Not because I didn't want to, but that's just how my brain works. I was very diplomatic the whole time. I had a pretty cruisy time, and nothing too hectic happened to me. I was happy to stay in the background instead of trying to put on a front, or make up an opinion to get on TV.
PS: What was the highlight of your time on the show?
Brianna: I think it was just all the downtime I had with the girls. There were nights where we'd get KFC and it was just like a big girly sleepover. Those nights were the best. I was close with Vakoo, Chelsie, Helena, and Rachael, but I really got along with everyone!
PS: Who do you view as the biggest threats to win Matt's heart left?
Brianna: Elly and Chelsie. I saw the connection they both had with Matt while on the show, and now watching it on TV, I think it might be reciprocated. They're both amazing, and they both tick all the boxes, so it wouldn't surprise me if it was one of those two.
PS: What's next for you now? Could Paradise come calling?
Brianna: I've just gone straight back in to how I was before filming the show! Straight back at work, back into my normal lifestyle, and if I find someone then that's good, but nothing too extravagant! Probably not to Paradise, but we shall see!