Bride and Prejudice 2018 Episode Ten Recap
Bride and Prejudice's First Wedding Just Happened and Here's How It All Went Down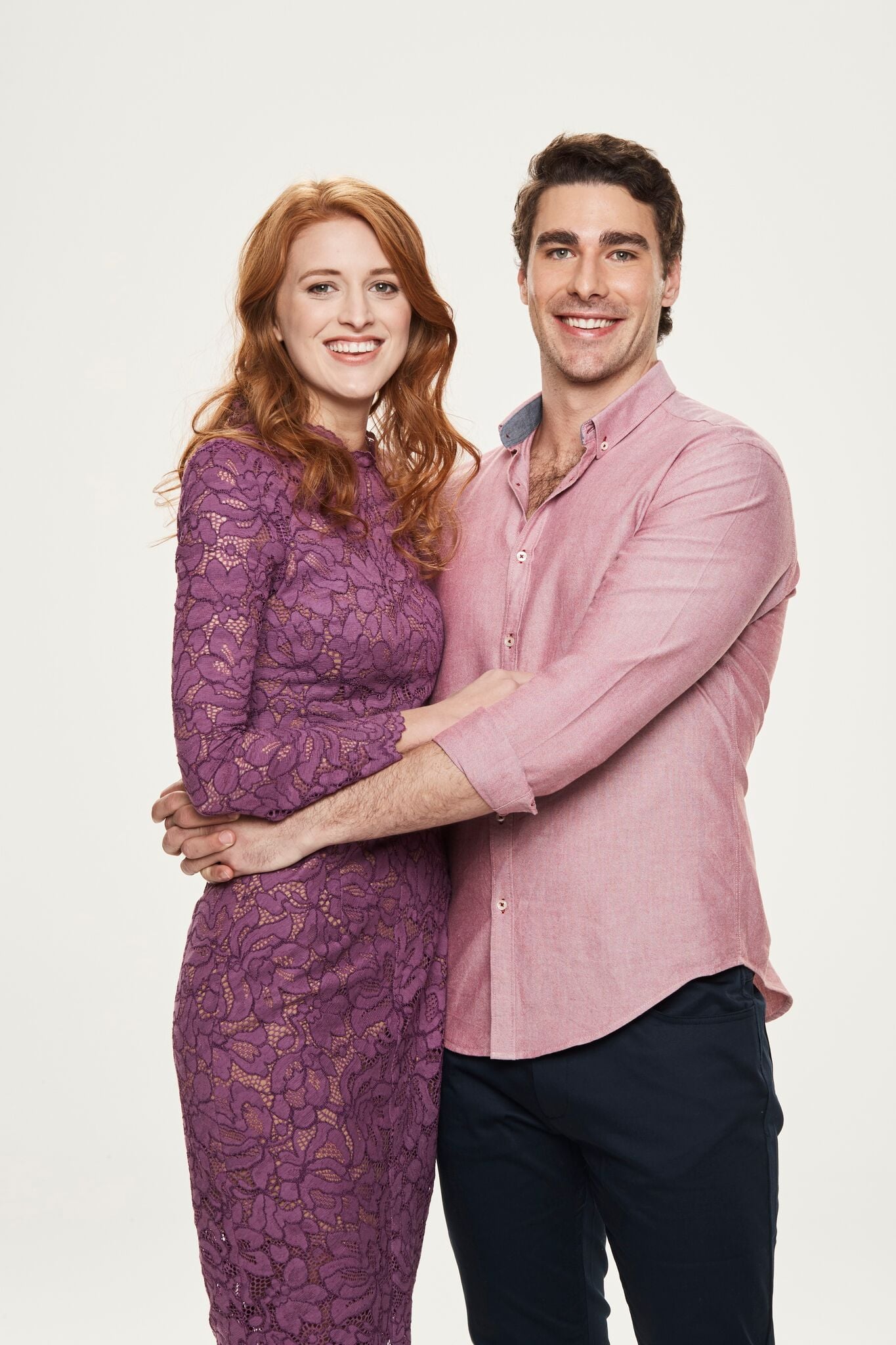 It's episode 10 of Bride and Prejudice and the couples have their joint bucks and hens parties to look forward to. The girls are living it up on a yacht, while the guys (plus Ange) and their friends appear to be in an unidentified tropical island. Each person has brought along some friends from the outside world for some moral support, and by moral support, I mean Seyat's friends are questioning whether he's ready to get married. What's the bet his mum Fatima slid them some of the $10,000 leftover from Jess' failed bribe in exchange for convincing Seyat not to go through with it? Much to what I can only assume is Fatima's dismay, they fail to persuade him to call off the wedding. Better luck next time! The girls frolic on the boat with some seemingly random men, and Lily in particular enjoys some . . . light gyrating with some of the aforementioned random men. Well, whatever floats her boat (literally)! The boys are joined by some hula dancers, and the most dramatic thing that happens is Seyat refusing to dance with them. Simply scandalous.
The next morning Aalden tells Melissa he got "lei-d last night" . . . with a lei from one of the hula dancers, of course. Perhaps this joke would have provoked more of a LOL from Melissa if he had not, you know, cheated on her several times in the past. The couples have one last group therapy session with the resident counsellor, Leanne, before she releases them into the wild to go get hitched. Ah, they grow up so fast.
Hank and Lily are the first couple set to walk down the aisle and we find Hank engaged in a heart to heart with his parents. Hank tells his dad Terry he wants him at the wedding, but that his attendance would represent him apologising to Lily for all the insults he's thrown at her over the last few weeks. Safe to say, Terry isn't keen on an apology, even one of the non-verbal, symbolic kind. Even his wife, Margaret, is urging him to just accept it, but Terry doesn't "go back on anything [he's] said." Well, okay then. "I honestly can't believe how you're acting right now Dad, this is the easiest way of apologising . . . you don't even have to say anything," laments Hank, saying what we're all thinking. But Terry won't back down, and Hank tells him not to bother coming if he's not willing to 100 per cent apologise to Lily, again, through the form of his attendance. They part ways, with Terry refusing to give Hank a hug. Well, things look promising then.

The big day arrives and Hank is none the wiser if his dad will be rocking up or not. "I can't imagine the wedding without him," he says, and here's hoping he won't have to. The definite attendees do include the other couples from the show, and surely if people who have known him three weeks can show up, then his own dad will. In what definitely does not seem like a set up for drama purposes, Hank's parents are the last to arrive. But the point is, they do arrive! Talk about phewf! Hank says their attendance has made his day complete, while Lily says it made her "feel really good." Double phewf! "I don't normally eat humble pie, but if the only way I'm going to attend Hank's wedding is by waving the white flag, then I've done that," says Terry, and we can all breathe a collective sigh of relief. In both of Hank and Lily's vows they thank each other for being their "rock," and Hank gets choked up. Astoundingly, Terry tears up too. Who's cutting the onions? Hank's mum Margaret fist pumps, and that's perhaps even more astounding than Terry crying. "Lily is the most amazing woman I've ever known and I cannot wait to spend the rest of my life with her," says Hank. "I'm so grateful for you and everything you've done for me, I'm so happy to be married now and I love you so much," says Lily. 'Naw' is the only appropriate response right now. Hank, Lily and Hank's parents have a group hug, and one can only assume all is forgiven . . . well, here's hoping.
Well one down, four to go! Until next episode.
Image Source: Channel Seven