Will Brienne and Tormund Get Together on Game of Thrones?
This Game of Thrones Season 7 Picture Foreshadows a Romance We Need to Happen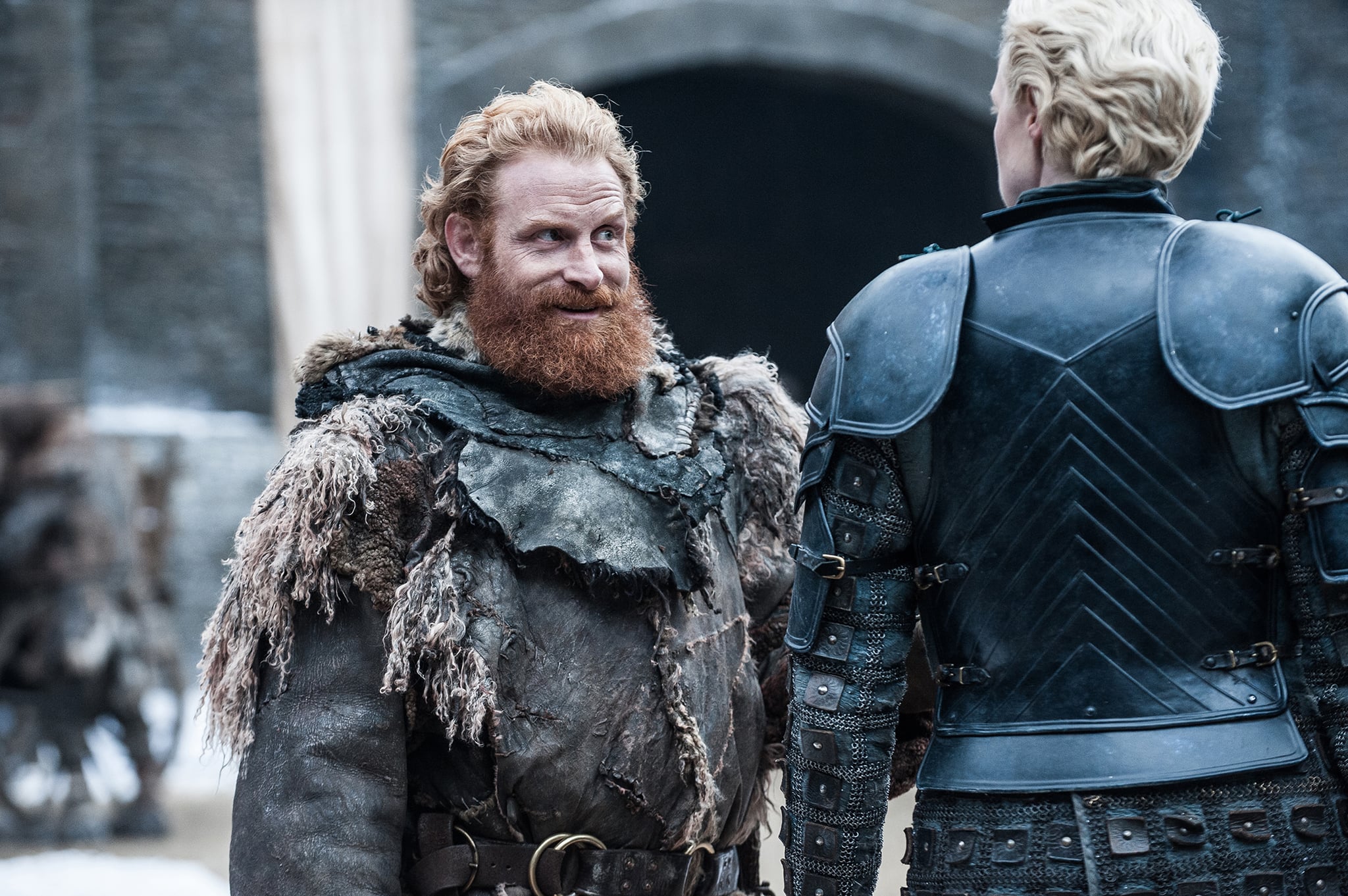 Official photos from Game of Thrones season seven just busted into our lives like a wrecking ball, and there's so much we can gather from the handful of images. I'm not talking about the political tension between the Targaryens, Lannisters, and Starks — I'm talking about the sexual tension brewing between Brienne of Tarth (Gwendoline Christie) and Tormund Giantsbane (Kristofer Hivju). We caught wind of the romance during season six, when Tormund and Brienne meet for the first time and Tormund is clearly enchanted with Brienne, goddess that she is. While it could have been just a passing moment between them, the new picture confirms that Game of Thrones is about to go there.
While we can only see Tormund's face, we know he's speaking to Brienne, and look at his expression! He's so damn happy to be talking to his potential new lady! Brienne doesn't appear to be super into Tormund, judging from their tiny bit of interaction at the dinner table in season six, but perhaps she's just not sure how to react to a man showing interest in her. We've never seen Brienne in a romantic relationship before, just her close friendship with Jaime.
HBO, please don't be playing with our hearts. Make this happen.