British Royal Family Succession
The Line of Succession to the British Throne Has More People Than You May Have Thought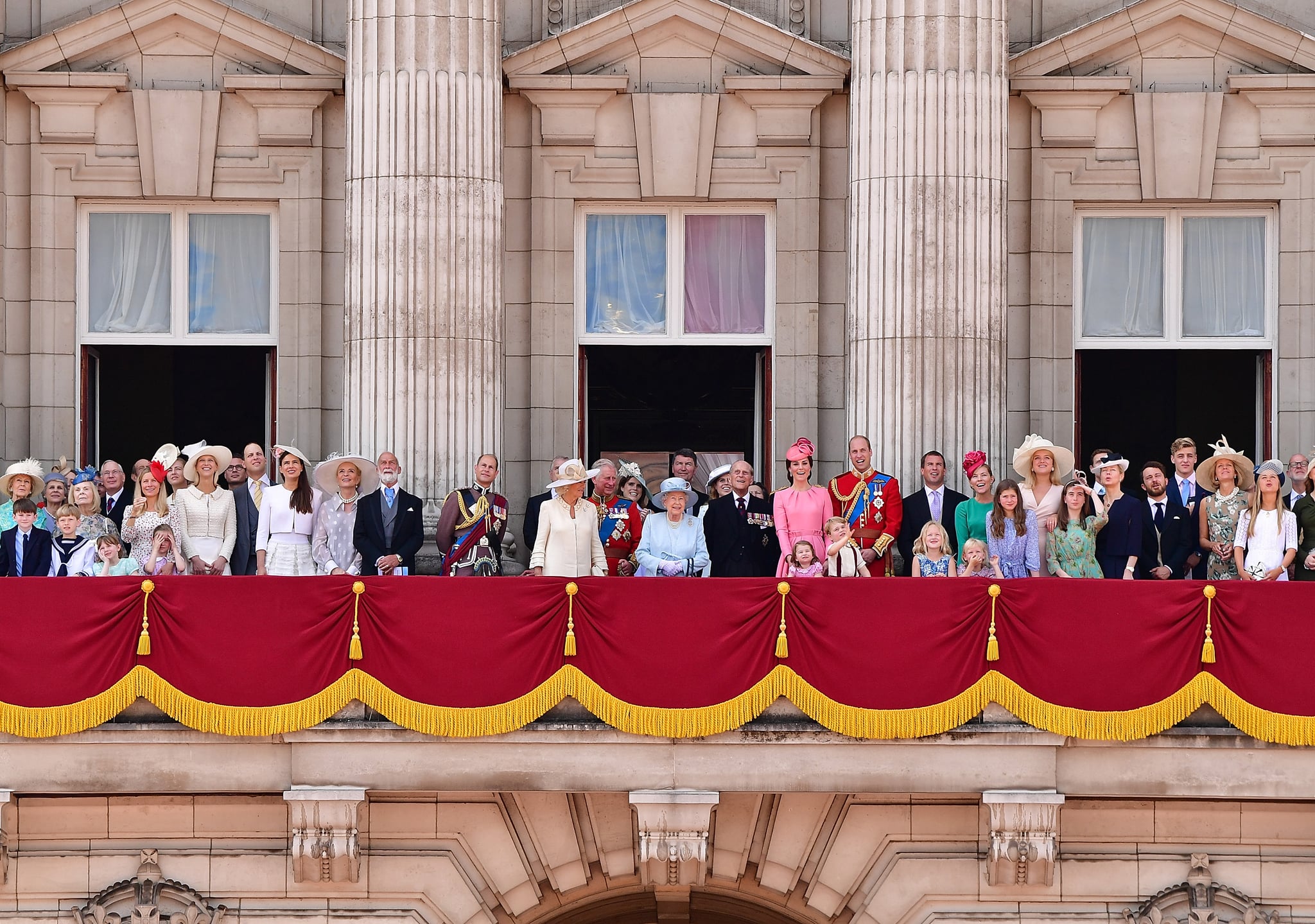 The birth of Prince William and Kate Middleton's third child has already brought some changes to the royal family. Not only could Princess Charlotte become the quintessential rebellious, open-minded middle child, but there are also some adjustments to the line of succession to the British throne — namely for Uncle Harry, who is moving down a spot. Now that Prince Louis is shaking things up, let's take a look at the current roster for one of the most important jobs in the world.
Prince Charles: At 69 years old, Charles will be the oldest heir to accede to the British throne. There is also debate of whether Charles will become King Charles III or take on the regnal name of King George VII.
Prince William: As the firstborn of the queen's firstborn, William stands to inherit the throne after his father. There stands the small possibility that Charles decides he doesn't want to take on the responsibility of the Commonwealth, and William would take over almost immediately.
Prince George: It may be hard to picture now, but one day, the spunky prince will rule all of England.
Princess Charlotte: As a spare heir to the throne, Charlotte will act as a support to her big brother until he has a family of his own. Charlotte also makes history as the first female royal not to lose her spot in line for the throne to a male heir.
Prince Louis: The newborn prince is now fifth in line, taking over the post from his uncle Harry.
Prince Harry: With the birth of Prince Louis, Harry is now sixth in line for the throne — and judging by his comments about becoming king one day, we have a feeling he's not too bummed about being pushed down the line even further.
Prince Andrew: The queen's second-born son has also moved down with the birth of baby Louis, and his new place as seventh in line will officially mean that he can marry whoever he wants without having to seek permission from the queen first.
Princess Beatrice: The Duke of York's older daughter, whom he shares with ex-wife Sarah Ferguson, is next in line.
Princess Eugenie: Beatrice's younger sister is positioned after her; both women can marry whomever they want without having to ask Granny for her permission!
Prince Edward: The Earl of Wessex is the last born to Queen Elizabeth II and Prince Philip, but due to the Act of Settlement 1701 (which was amended in 2013), Edward was able to displace his older sister, Princess Anne, in line for the throne. Because of the updated Succession to the Crown Act, Princess Charlotte's place in line will not be affected, even if her younger sibling is a boy.
Viscount Severn: James, Viscount Severn, is the only son of Prince Edward and his wife, Sophie. Because he was born in 2009 — the Act applies to those born after October 2011 — he was able to cut in line ahead of his older sister, Louise.
The Lady Louise Mountbatten-Windsor: The 13-year-old, whom you may remember as a bridesmaid in Prince William and Kate Middleton's wedding, is in line for the throne after her younger brother.
Princess Anne: As the queen's second child, Anne was third in line for the throne at the time of her birth — but being a girl meant that both of the princess royal's younger brothers, Andrew and Edward, would later surpass her in the succession line.
Peter Phillips: Princess Anne's son is in line ahead of his younger sister, Zara.
Savannah Phillips: Peter's 6-year-old daughter, Savannah, is next in line.
Isla Phillips: Five-year-old Isla follows her sister, Savannah.
Zara Tindall: Rounding out the list is Zara Tindall (née Phillips), who is Princess Anne's only daughter and is married to former English rugby player Mike Tindall.