Bromance on The Bachelorette Australia 2016
Breaking Down the Bromance: A Guy Explains Why the Bachelorette Boys Are Choosing Each Other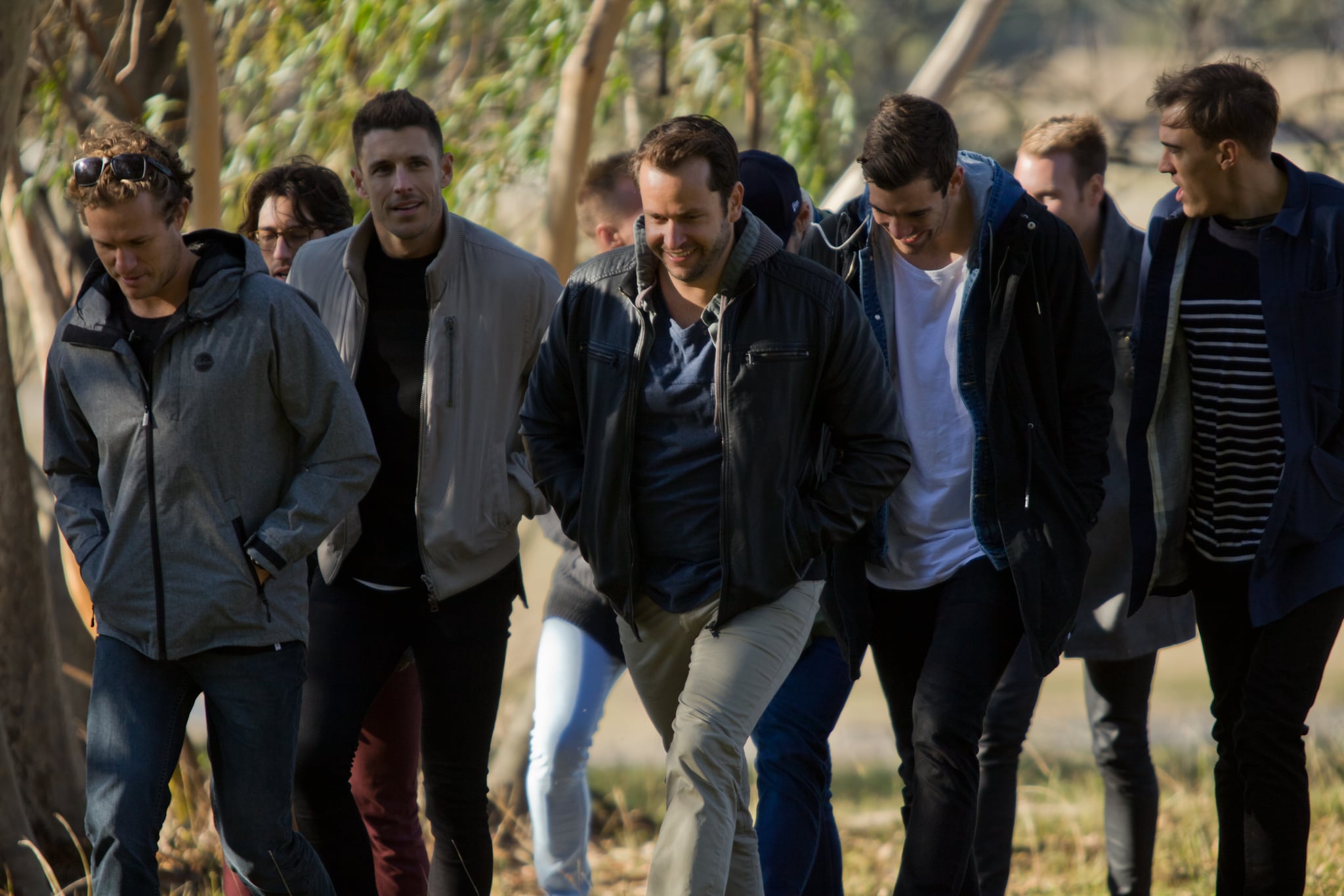 If you tuned into The Bachelorette this season you'll have noticed that the boys seem very fond of each other. Last night was no different, the episode opened with the remaining five men mourning their missing mates over a quiet cup of Earl Grey. It was moving stuff.
It's hardly surprising, The Bachelorette is famous for its male friendships. But as much as I love a good bromance — and I do, I've had plenty, I'm a hopeless bromantic — even I've found it puzzling this season. Georgia seems to be playing second fiddle to the real love story: Courtney and ALL THE OTHER GUYS. At any moment I'm expecting Osher to come out and announce that we're having a Bros Ceremony.
"Courtney, do you accept these bros?" asks Osher. "I think we both know the answer to that, Osher," giggles Courtney. The boys fist bump each other as the sun sets while Georgia weeps openly.
So what's the deal — is this a typical mates-before-dates situation? No, not exactly ladies. Let me break it down for you and explain why the men are making moves on each other, while Georgia is flying solo (yolo)!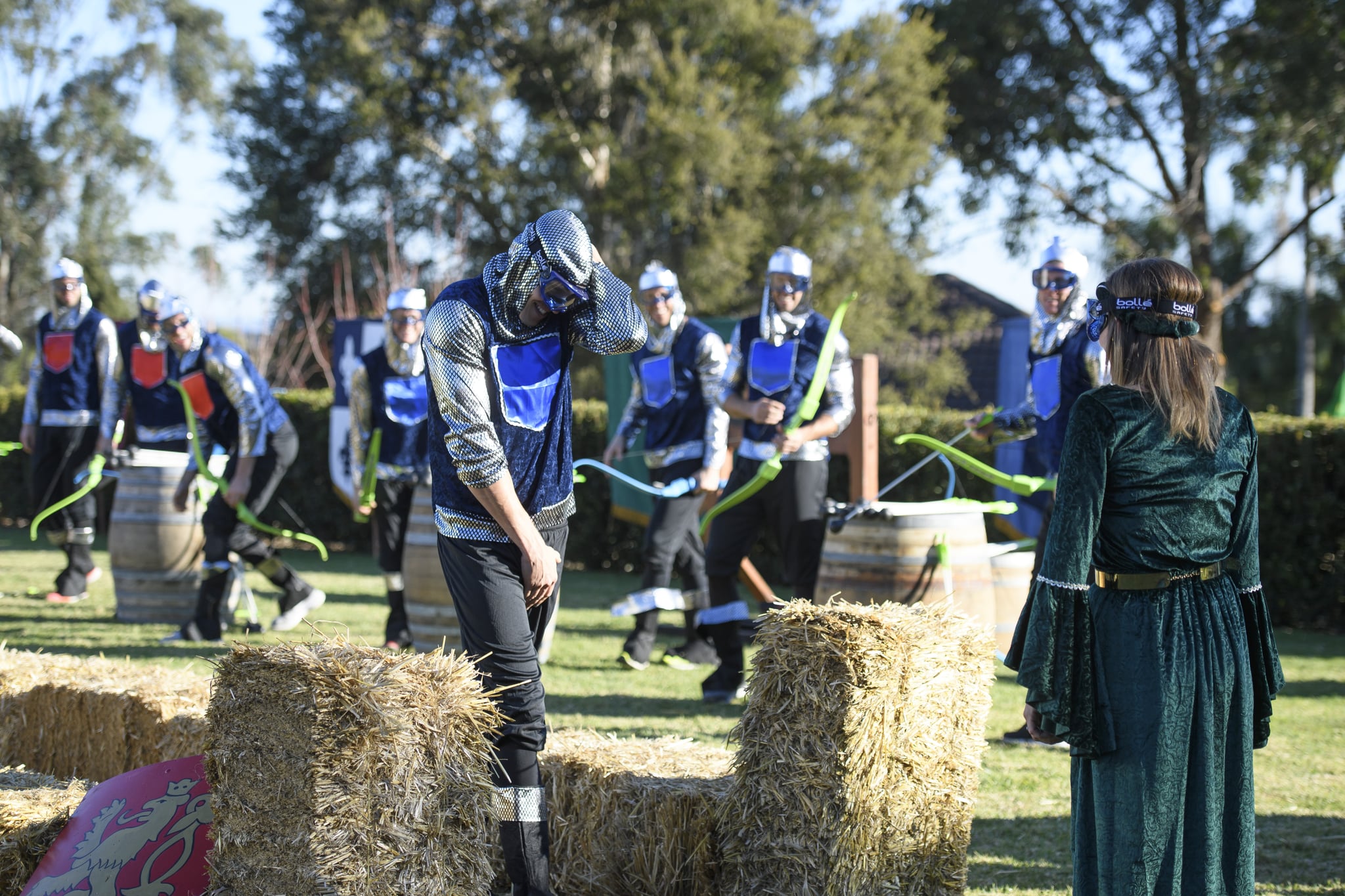 Fear of being a grass cutter.
Unless you're running a Jim's Mowing franchise there's nothing worse than being a grass cutter. It's the kind of label you spend a lifetime trying to avoid. The minute one guy says to another, "Mate don't cut my grass," an unbreakable bond is forged. It doesn't matter if they're lifelong friends or have recently met on a reality show — the commitment is real. Jake and Courtney have been so polite to each other it's painful to watch. At one point Georgia even pulled Courtney up on it and he was basically like, "Yeah, yeah, totally, but what about Jake's smile, don't you just get lost in it and how about Lee's glasses — what a surprising touch!"
Male bonding is a special beast.
When you put a bunch of guys together on The Bachelorette, several things happen. One, everything begins to smell of Lynx. Two, friendships form fast. Whereas I think we can all agree that when the ladies are left to their own devices on The Bachelor, it takes on a real . . . competitive vibe. Let's compare villains. This season, Rhys was the 'bad guy' and he was basically Harry Potter with a gym membership and an unfortunate middle part. Meanwhile, cast your mind back to Keira — she fought with Alex and called Kiki a "peasant"! Unfortunately for Georgia her absence doesn't make the men's hearts grow fonder, it makes their bond get stronger. By the time she rocks up for a group date or rose ceremony, the behaviour pattern is already established. The boys hang together and she hovers awkwardly to the side, like someone's really well-dressed sister.
Desire to be a 'top bloke'.
There is no higher compliment for a modern man than being labelled a 'top bloke.' In fact, when my time is up, I want my epitaph to read "Here lies Thomas Mitchell, top bloke." This testosterone-fuelled tick of approval is another reason why the lads are prioritising each other over their potential lover. If you appear to spend your entire Bachelorette journey jostling for time with Georgia and burning the other boys — in front of the whole country! — then you can wave goodbye to top bloke status for ever. When Cameron was sent packing, he immediately told Georgia that the four remaining guys were the "best." This is after she just broke his heart on national TV. Top bloke every day of the week.