Brooke Blurton Elimination Interview The Bachelor Australia
Brooke Blurton Reveals the Real Reason She Decided to Leave The Bachelor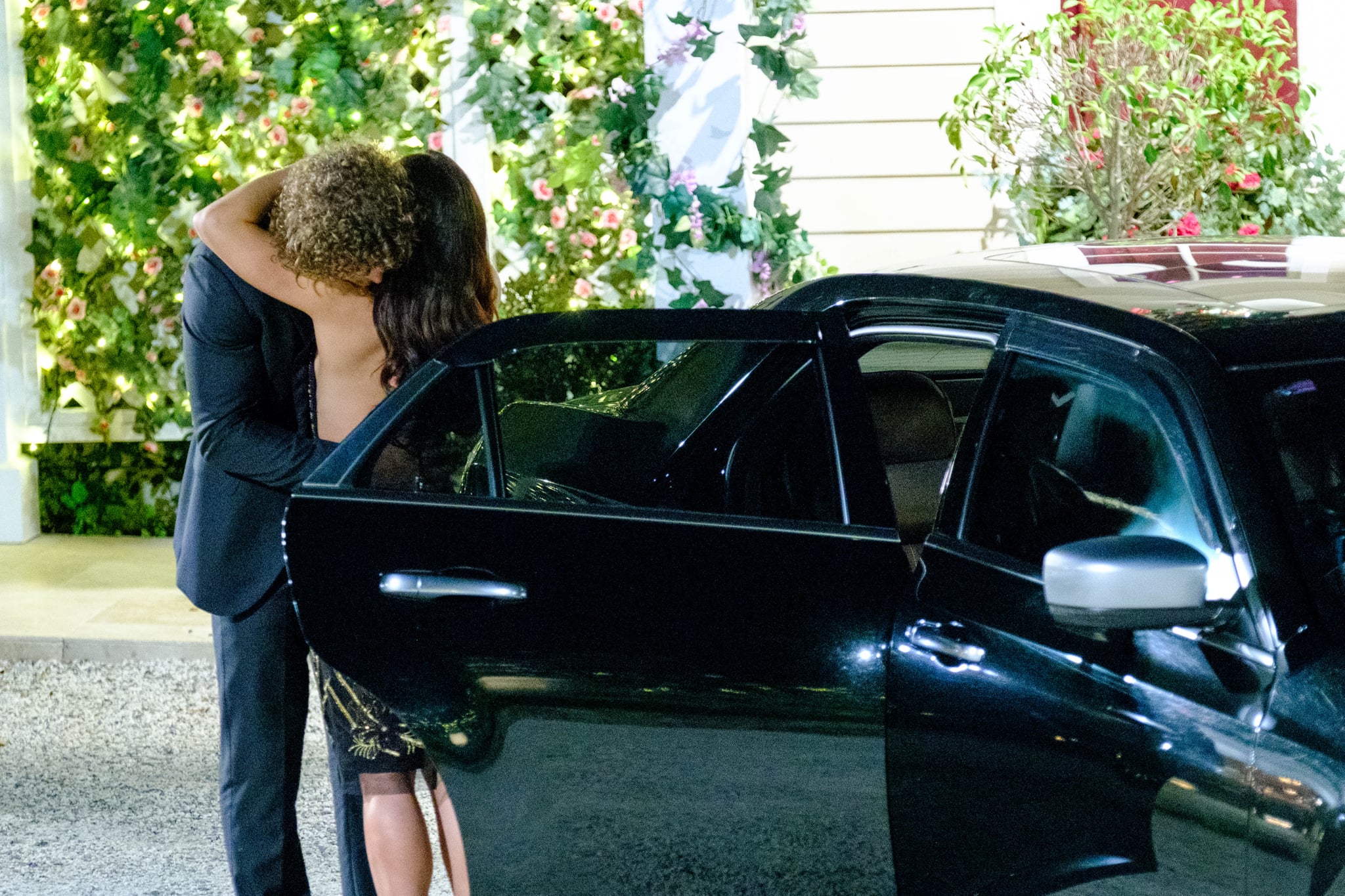 From the moment she arrived, Brooke Blurton was dubbed the frontrunner having very quickly made an impression on The Bachelor Nick Cummings. While the 23-year-old youth worker managed to score the most amount of one on one time with Nick, Brooke's insecurities and doubts about Nick's feelings for her led her to walk away, leaving Nick both heartbroken and confused.
We caught up with Brooke who revealed why she chose to walk away despite having such strong feelings for the Honey Badger.
POPSUGAR Australia: You made the decision to leave The Bachelor mansion. In the end, what made you come to that decision?
Brooke Blurton: I think making that decision, it wasn't rational. I did think about things and there [was] a lot of consideration I had to think about in terms of the relationship. I think I was always genuinely confident in our connection from the start. Nick made [it] very clear that he did want to spend time with me and I obviously enjoyed spending time with him, but I think that last date that we had, I was a little bit upset at the fact that I put myself out there and asked for a bit of reassurance and I obviously didn't get back that clarity.
PS: What exactly did you need to hear from him?
BB: I actually don't exactly know but I think just the reassurance or in return that he did consider a future with me — I think that's the thing. You can only be so flamboyant about certain situations but you do have to be realistic.
PS: Did he ever give you any reason for you to doubt his intentions?
BB: I honestly think I just needed him to openly say how he felt or just, I don't know, show me in like a feelings sense. That would have given me that reassurance. I know it's a massive shock to people that I left considering we had such a great day, and had such a great connection, but I am obviously looking for a future partner and I need them to be certain about things [and me].
PS: Did you have feelings for Nick when you left the mansion?
BB: The feelings definitely didn't change overnight. I did walk out with very strong feelings for Nick, so that's probably why it made it a lot harder to walk out. Also [why it was harder] to make that decision and obviously why I was very upset.
PS: Were you in love with him?
BB: I can't say that I loved him, I need more time to say the 'L word'. As cliché as it sounds I think love is a massive thing and it takes me a lot of time to develop that so strongly. I think maybe if we had enough time, sure, but obviously time wasn't available.
PS: Your family, Tess in particular, had a lot to say about your situation with Nick. Did the hometowns bring any doubts or insecurities to light for you?
BB: I think in any situation, your family definitely give you a good perspective or [share] their opinion about certain things, especially relationships. I'm so glad I've had Tess along the journey as my best friend because she's seen [my] past relationships and she knows what I want and what I'm looking for. It was really good to have her to ask those questions I hadn't had the chance to or couldn't openly ask Nick. She obviously had that confidence [to ask] which I was grateful for because it does put things into perspective.
PS: Your family raised a few concerns about your relationship with Nick. Did they say much to you after hometowns?
BB: Obviously the situation is a little unusual for them so it was a little uncomfortable. But they actually really warmed to Nick and he made it a little more comfortable because he's just so welcoming and he's a really great person to be around. I think they really liked him but who wouldn't, he's a pretty good guy.
PS: Did you at any point regret your decision to leave?
BB: I don't regret it and I don't like to regret things, but I think you have to make some decisions in life and sometimes they're not so easy but they're what's best for you. I think at that time I was making the best decision for myself and [it was the right decision].
PS: If you had been the last women standing, do you think it would have worked out with Nick in the real world?
BB: I don't really know how to answer that . . Maybe, yeah. I think only being in that situation would tell. Obviously we do really care for each other, and did at the time, but yeah, I don't know.
PS: We saw you confide in Nick about your past relationships revealing that you once dated women. Why was it so important for you to tell Nick?
BB: I think it was something he just should have known. It wasn't as much of a secret as what it played out to be, it was actually a really great casual conversation and he responded the way I expected him to. [He] was accepting and [wasn't] judgemental, I guess that's all I could've really hoped for opening up about that stuff. I am really quite honest and open about it, it's not a big secret in my life, but I think it's definitely something I felt the need to have a conversation with Nick about.
PS: Have you found somebody special since leaving the mansion?
BB: (laughs) No, I haven't. I'm hoping [that] down the line there'll be someone I cross paths with, but yeah, I'm not feeling any pressure — it's me time at the moment.
PS: How was the overall experience for you?
BB: I think every experience is what you make of it and I went into it wanting to walk away from it with something I didn't necessarily have, which was a little bit more confidence. I think the experience was a little hard at times just being away from family, but it was actually a lot of fun as well, but I thoroughly enjoyed the experience.
PS: There's talk of you being the next Bachelorette. Is that something you'd consider?
BB: [Laughs] Yeah, obviously you do have to consider a lot of things before making that decision. I think if I'm at the right time in my life then yeah, maybe.