Can Jon Snow and Daenerys Targaryen Have Kids Together?
Hmm, Suddenly Jon Snow and Daenerys Are Both Talking About Kids on Game of Thrones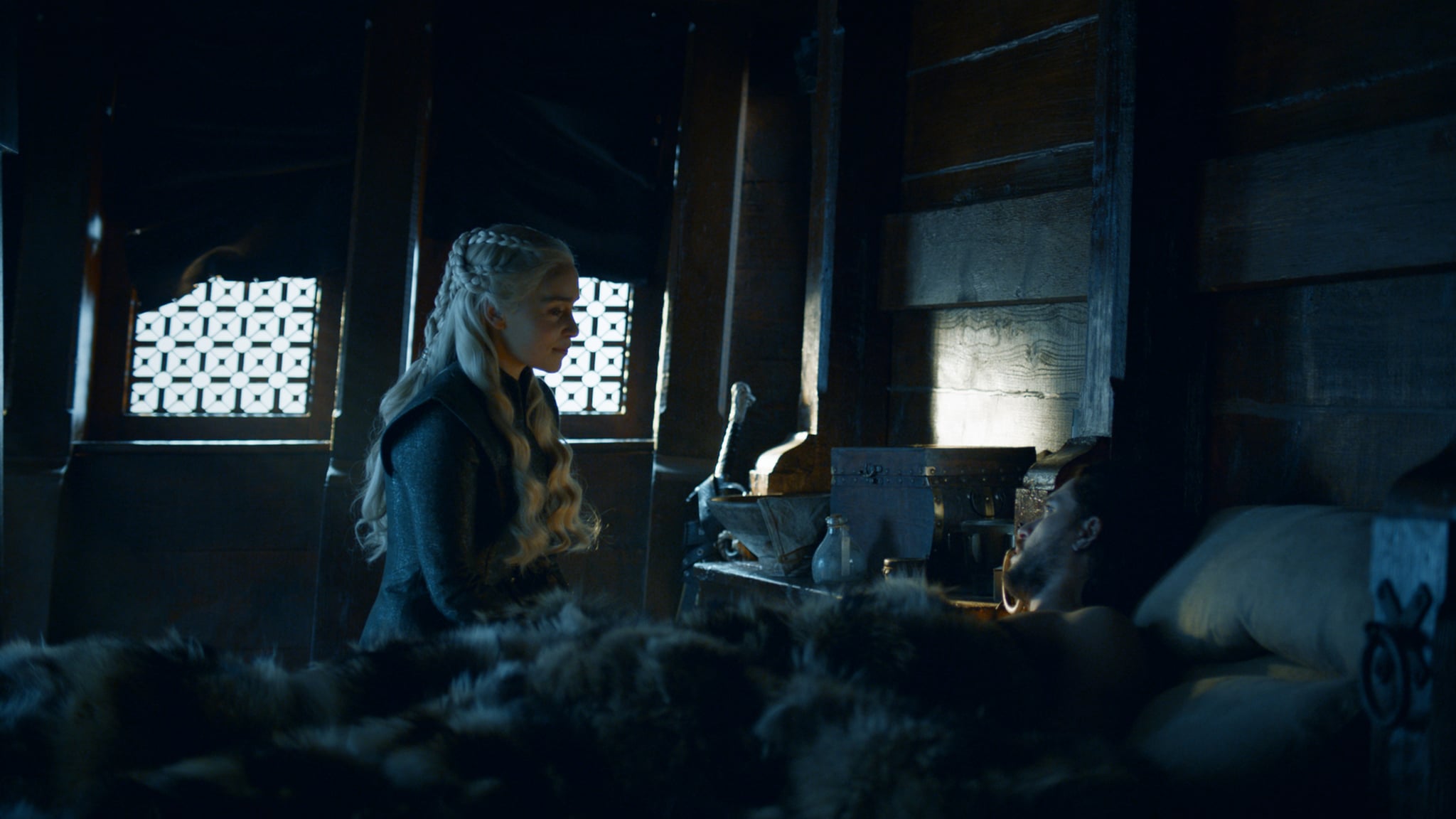 Both Jon Snow and Daenerys Targaryen seem to have babies on the brain — and that's probably not a coincidence. During the sixth episode of Game of Thrones season seven, children are a popular topic for both characters, and as signs keep pointing toward the pair ending up together, all that kid talk likely has larger implications.
Jon hasn't talked too much about his future beyond serving the North. Early on, he swears an oath to the Night's Watch, which takes sex, marriage, and family off the table. He seems to have let that oath go long ago, though, because he certainly has bigger things to worry about these days. Thanks to his time in the cave with Ygritte, Jon's already betrayed the oath, and after dying and coming back to life, he's more concerned about winning the war against the dead and, you know, surviving the present. Thinking about his personal future hasn't been a priority.
That might be changing, though. During Jon's touching moment with Jorah Mormont, Jorah seems to give Jon and Daenerys his blessing. He insists that Jon keep Lord Jeor Mormont's sword, saying, "It will serve you well, and your children after you." Jon is clearly taken aback, which probably has as much to do with the mention of children as it does with the unexpected gesture from Jorah.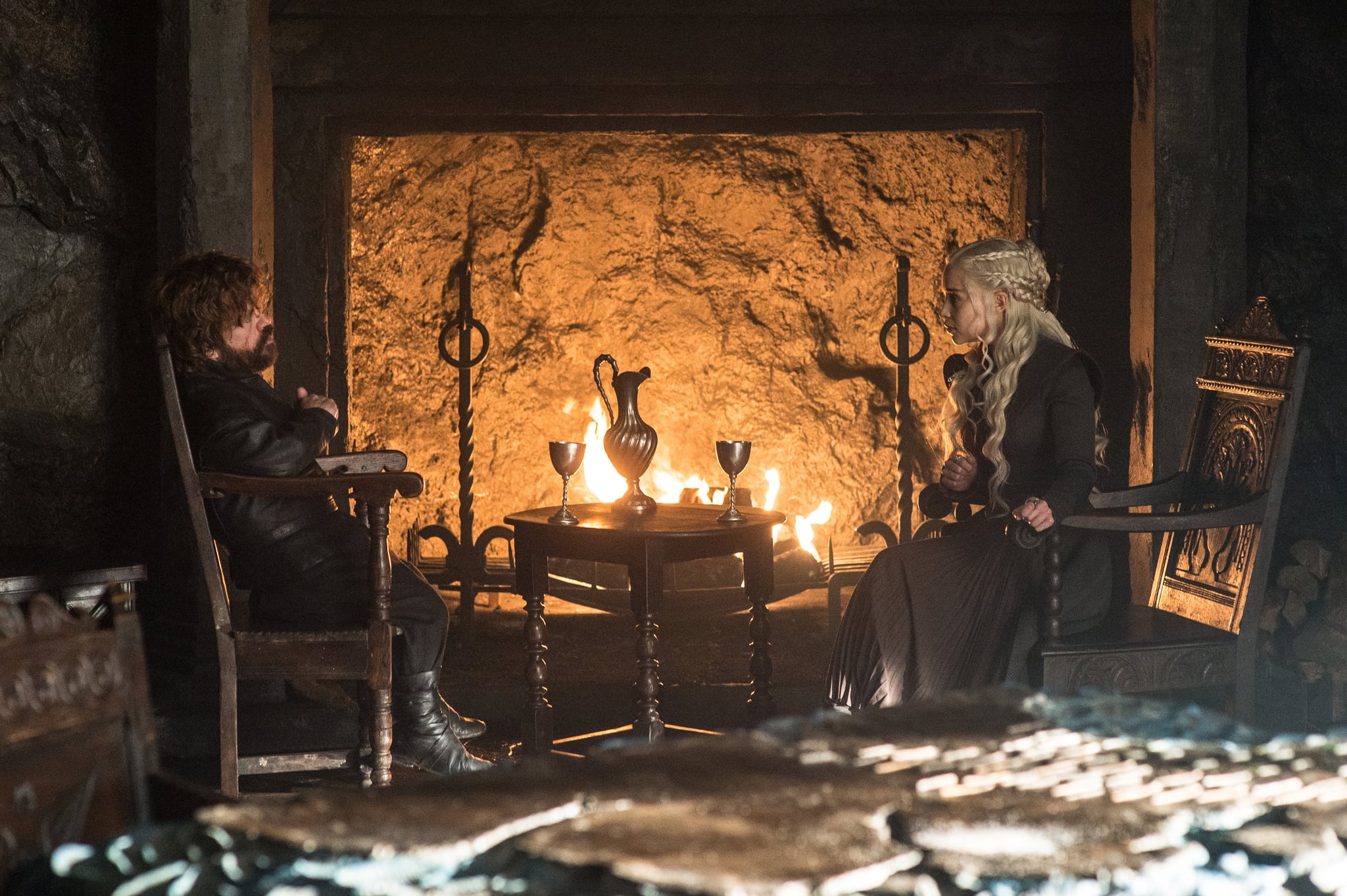 Meanwhile, back at Dragonstone, Tyrion is driving Daenerys crazy with his questions about who will succeed her. She's quick to shut down the conversation, saying, "We will discuss the succession after I wear the crown." Later, as she hops on her dragon to make her way Beyond the Wall, Tyrion is desperate to make her stay. "Sometimes nothing is the hardest thing to do," he says. "If you die, we're all lost. Everyone, everything." Without children or any sort of plan for Daenerys's line of succession, he's understandably worried about the chaos that would ensue if the Mother of Dragons died.
Cut to Daenerys's emotional moment with Jon, who holds her hand as he recovers from the battle against the Night King. He apologises for going Beyond the Wall in the first place and putting Daenerys and her dragons in that position, and Daenerys says, "The dragons are my children. They're the only children I'll ever have. Do you understand?" Talk about a loaded moment.
Jon and Daenerys: *hold hands once*
Daenerys: "FYI, I can't have kids."
The reason Daenerys believes she can't have children goes back to season one, when Mirri Maz Duur, a healer, convinces a pregnant Daenerys that the only way to save Khal Drogo is with a blood sacrifice. After taking Daenerys and Khal Drogo's son, she also offers a prophecy that makes Daenerys believe she's barren: "When the sun rises in the west and sets in the east, when the seas go dry and mountains blow in the wind like leaves, when your womb quickens again and you bear a living child, then he will return, and not before."
There are plenty of theories about what Mirri Maz Duur's prophecy actually means for Daenerys, but it's possible that it shouldn't be taken literally and that she can, in fact, have children.
One thing's for sure: every line on Game of Thrones has a purpose, and the fact that Daenerys and Jon are both having conversations about kids is yet another reason to assume they'll eventually end up together and quite possibly have children of their own. That inevitable sex scene has to be coming soon, right? Please?