Carlos Wins Best Mini-Series or Motion Picture Made For Television
2011 Golden Globes: Carlos Wins Best Mini-Series or Motion Picture Made For Television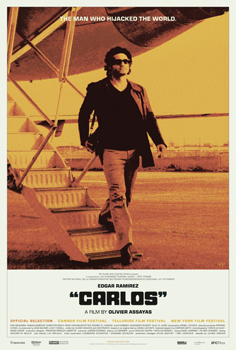 Carlos wins the Golden Globe winner for best mini-series or motion picture made for television. It beat out The Pacific, The Pillars of the Earth, Temple Grandin and You Don't Know Jack.
Do you agree with this win?
Don't forget to weigh in on all of the winners by voting in my polls!