Carmen Smith Asked to Leave The Voice Australia For Featuring in Guy Sebastian's Gold Music Video
Carmen Smith Asked to Leave The Voice: Is It Fair?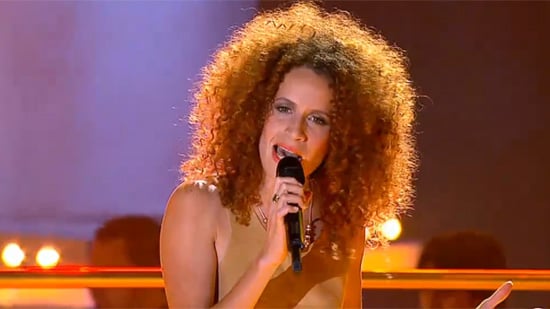 Carmen Smith, the curly-haired professional back-up singer on Joel Madden's team on The Voice, is leaving the high-rating show before Team Joel contestants sing in the live show on Monday night. The announcement came from Channel Nine this morning, with the reason being that Carmen features in the music video for Guy Sebastian's new single "Gold," which was recently released. According to Channel Nine, the "highly visible" video means Carmen has an unfair advantage over the other contestants now the public is voting. Adrian Swift, Nine's Director of Development, said, "This was not a decision we and Team Joel took lightly. Our priority as we move into the voting period toward the finale is that all of the artists are on a level playing field." For her part, Carmen said, "It saddens me that I am leaving The Voice earlier much earlier than I had hoped. However, I've loved every minute of it and respect the decision that has been made by Joel and his team." There will not be another singer taking Carmen's place.
Keep reading after the break.
The news has sent social media into a tizzy, with people commenting that there are other back-up singers still in the competition (such as Glenn Cunningham on Delta Goodrem's team) and that Chris Sebastian wasn't affected by being Guy's younger brother. Guy weighed in and told The Matt & Jo Show, "I'm not really sure of the whole situation quite yet though. I think it's still sort of unfolding. It's all pretty awful." What's your take on the situation? Is it fair that Carmen had to leave?