Carol Burnett to Guest Star on Glee as Sue Sylvester's Mother
Glee Gets Funnier: Carol Burnett to Play Sue's Mom!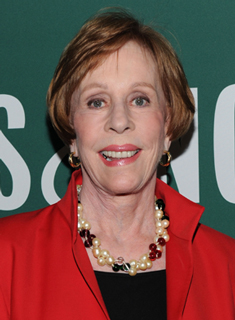 How's this for a brilliant bit of TV casting? Legendary comedienne Carol Burnett has signed on to play Sue Sylvester's mother in a guest stint when Glee returns next season. According to Sue, her mother was a fearless Nazi-hunter (of course she was), which makes her sound just as frightening—and perfect—as the Sylvester matriarch. There aren't any story details for the character yet, but do you really need them? I just can't wait to see their predictably hilarious rapport, and I'm wondering if Burnett and Jane Lynch will get to sing a duet together. Before this news, I was already excited for Glee's season two (read about all the other tidbits Ryan Murphy spilled at the TCA this week). The next series can't come soon enough!