Carrie Underwood to Guest Star on How I Met Your Mother
Who Would You Pick For Ted on How I Met Your Mother?
I guess this means that Rachel Bilson is not The One for Ted? People reports that Carrie Underwood has been tapped to guest star on How I Met Your Mother as a perky drug sales rep — and a love interest for Ted. Considering the show's 100th episode — and Bilson's appearance — are around the corner and Underwood hasn't shot her scenes yet, I'm getting discouraged that Bilson could be Ted's future wife.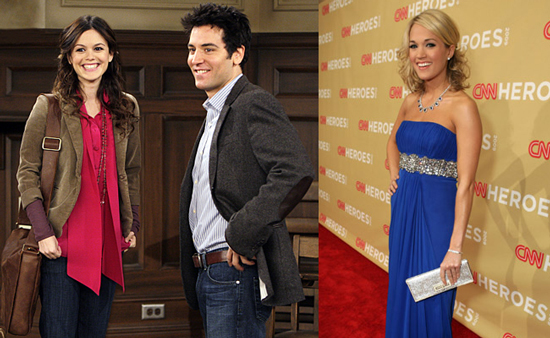 Whatever the future holds, who do you envision as the future mother of Ted Mosby's kids? Carrie Underwood? Rachel Bilson? Are you holding out for it to possibly be Robin or another character we've already met? And if none of these fit, who would you cast?