Catching Fire Finnick Odair Casting Options
Who Should Play Finnick in Catching Fire?
Now that The Hunger Games is a smash hit and major blockbuster, it's no surprise that fans can't wait to see who will be cast in the the next instalment, Catching Fire. The latest buzz is all about Finnick, a character who shows up in the second book and becomes a major player in Katniss' story. In the novel, Finnick is in his midtwenties and described as a charming lady-killer. Despite rumours that Lionsgate is narrowing down the options, a producer recently revealed that casting Finnick is still in the very early stages, which means it's anybody's game.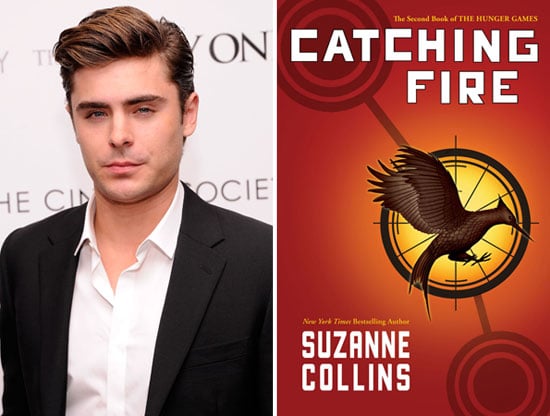 Robert Pattinson and Taylor Kitsch had their names in the mix, but both actors have denied that they'll be signing up for the sequel. There have also been whispers about Armie Hammer and Garrett Hedlund, but there are plenty of other hot young Hollywood actors who could do the job (Zac Efron certainly has that megawatt smile). There's even buzz about Home and Away star Luke Mitchell, who is apparently campaigning the role and has fans behind him. I'm curious about who you can envision in the role, so chime in with who you'd love to see cast as Finnick in Catching Fire.