Celebrities in Australia in April: Jason Segel, Emily Blunt, Emily VanCamp, Joshua Bowman, Carly Rae Jepsen
Revenge Stars, Jason Segel, Emily Blunt, Whitney Port — Stars in Australia Right Now!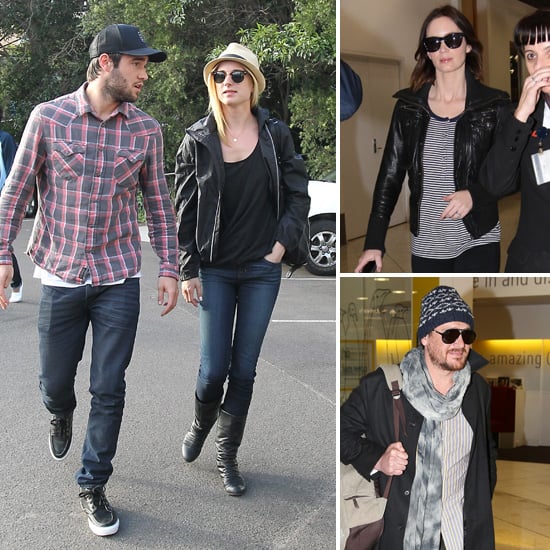 Hollywood stars are having a moment with Australia. The past few weeks have seen some of the world's biggest stars gracing our shores, such as One Direction, Zac Efron, Rihanna, Chace Crawford and more, and while visiting celebrities is hardly a new thing, we're kind of overwhelmed with the amount of star power happening at the one time!
Sydney is currently playing host to a mix of movie and TV actors, musicians and style talent. Revenge stars (and real-life couple) Emily VanCamp and Joshua Bowman arrived on the weekend for quick promotional trip, while Jason Segel and Emily Blunt are here for a few days to talk up their new comedy The Five-Year Engagement.
To see who else is in town, keep reading.
Canadian pop star Carly Rae Jepsen, she of "Call Me Maybe" fame, is in Australia for a whirlwind visit.
And thanks to Mercedes-Benz Fashion Week Australia, lots of style stars have descended for all the fashion festivities. Former reality TV star Whitney Port is here to debut her clothing line for local shoppers, and a slew of big names in the fashion industry — editors, bloggers, photographers, street style stars — also made the trip Down Under to see the best Aussie designers have to offer.
Have you seen any of these celebrities? Let us know via the comments, Facebook or Twitter!