Celebrities in Australia: One Directon, Zac Efron, Rihanna, Brooklyn Decker and Taylor Kitsch
One Direction Have Arrived in Sydney! Plus More Stars on Tour in Australia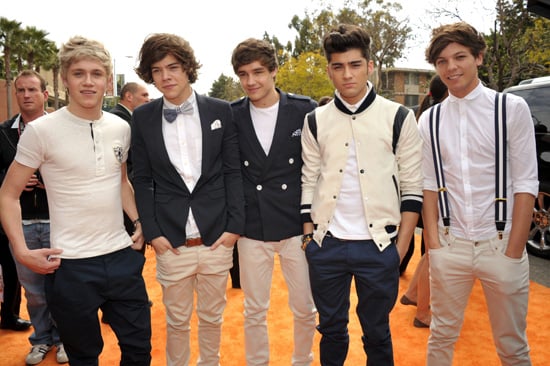 One Direction are in Australia! The mega-popular British/Irish boy band, consisting of Niall Horan, Zayn Malik, Liam Payne, Harry Styles and Louis Tomlinson, landed in Sydney this morning and were ushered out the back entrance, which disappointed hundreds of fans who had woken up early to get a glimpse of their favourite stars. They were driven to their Sydney hotel, the Intercontinental, and have already been snapped at the window of their suite; Zayn in particular has given female admirers a look at his shirtless torso. They're expected to stay there and rest before getting into their TV appearances and rehearsals for their concerts tomorrow.
To see who else is in Australia, keep reading.
Meanwhile, Sydney also welcomed a slew of other international names over the weekend. Battleship stars Rihanna, Brooklyn Decker and Taylor Kitsch spent their Easter in the city and will walk the red carpet at Luna Park for a premiere tonight. Taylor celebrated his 32nd birthday on Saturday night at Marquee and was joined by Brooklyn and her model pal Chrissy Teigen. Zac Efron is also out and about after premiering The Lucky One at Bondi Junction last night — he'll soon head to Melbourne and Adelaide for more red carpet events.
Have you spotted any of these celebrities? Show us your pictures or tell us about your encounters via our Facebook page, Twitter or in the comments below!