Channel Nine 2013 Program Line-Up
Highlights From Channel Nine's 2013 Programming Launch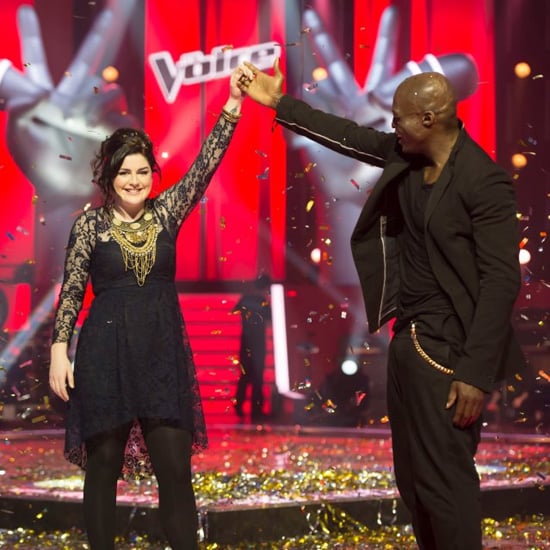 Channel Nine was the last of the three main commercial networks to unveil their programming line-up for 2013. At a breakfast event held at the Ivy in Sydney this morning, network executives revealed a mix of new Australian dramas and reality shows, as well as returning international and local favourites. Some thought there would be an announcement for Keith Urban's replacement on The Voice, which was a shoo-in to return for 2013 thanks to its huge ratings, but there is still one spinning red chair in need of a coach. Other standouts on the schedule include Power Games: The Packer-Murdoch Story, Schapelle and Gallipoli. Check out more highlights after the break.
Power Games: The Packer-Murdoch Story: A huge Australian drama event coming from the creators of Howzat! Kerry Packer's War. It will be set in the period 1960-75 and revolve around the power battle between Sir Frank Packer and Rupert Murdoch.
Australia's Got Talent: It was axed by Channel Seven and quickly picked up by Nine. The talent-searching competition show will have a new look, new host and new judges.
The Great Australian Bake Off: Nine is entering the food arena and wants to fine Australia's best home baker.
Return to Eden: A remake of the miniseries from 30 years ago.
Schapelle: The story of Schapelle Corby and her ill-fated trip to Bali comes to the small screen in telemovie form.
Gallipoli: It's not going to screen in 2013 but in 2015 to mark the 100th anniversary of the Gallipoli landing. The production of this miniseries is so big that it will commence next year.
The Taste: Another food offering from Nine that is all about, yep, the taste — superstar chefs including Nigella Lawson and Anthony Bourdain will try everything the contestants cook in a blind tasting. So it's kind of like The Voice, but with food.
NEW LOCAL SHOWS
Power Games: The Packer-Murdoch Story
Australia's Got Talent
The Great Australian Bake Off
Return to Eden
Schapelle
Gallipoli
NEW OVERSEAS SHOWS
Parade's End
The Taste
The Following
Arrow
RETURNING LOCAL SHOWS
The Voice
The Block All-Stars
The Block
Big Brother
The Celebrity Apprentice
Hamish and Andy
Underbelly: Squizzy
House Husbands
RETURNING OVERSEAS SHOWS
The Big Bang Theory
Two and a Half Men
2 Broke Girls
Person of Interest
Anger Management
The Mentalist