Channing Tatum and Jenna Dewan First Picture of Baby Everly
Channing Tatum and Jenna Dewan Share First Picture of Everly!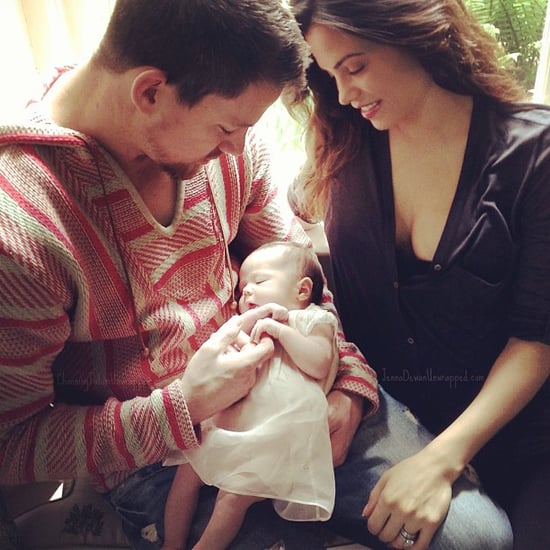 Happy first US Father's Day to Channing Tatum! Channing and Jenna Dewan-Tatum chose the sweet holiday to share the first picture of their baby, Everly Tatum, on both of their Facebook pages. Jenna's caption gushed about their "lil angel." Channing and Jenna welcomed baby Everly on May 31 in London, where Channing has been working on his movie Jupiter Ascending. Since then, Channing has switched into promotional mode for White House Down, which is released here on Sept. 5. He'll be making a series of appearances in DC, NY and LA over the next couple of weeks to promote it in the US.