Chantelle and Steve Win The Block Fans v Faves 2014 Winners
Chantelle and Steve Win The Block: Fans v Faves!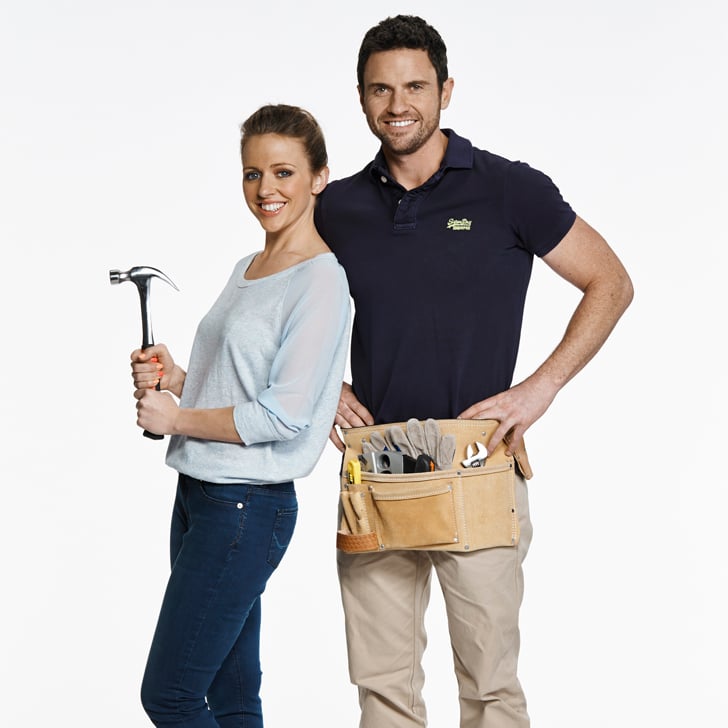 Source: Channel Nine
Geelong couple Chantelle Ford and Steve O'Donnell are the surprise winners of The Block: Fans v Faves! The couple sold their Albert Park, Melbourne, apartment for $2,470,000 at auction last night — leaving them with an enormous profit of $636,000.
The Block auctions are one of the most hotly-anticipated events on TV, and last night's episode didn't let anyone down. The four teams — twins Alisa and Lysandra, friends Brad and Dale, couple Chantelle and Steve, and husband and wife Kyal and Kara— were visibly nervous, particularly when it came to learning their apartments' reserve prices. They were revealed relatively early in the episode, with the anticipation drawn out by host Scott Cam, who made the contestants dive in the pool to retrieve the prices. The reserve price is usually a fairly good indication of who will score, profit-wise; the lower the reserve, the higher the chance of making a profit. Last week's renovation challenge saw deductions made from the reserves, meaning new and final reserve prices were slightly lower than market value.
Order of the auction was decided by the teams themselves, with Brad and Dale up first, followed in order by Kyal and Kara, Alisa and Lysandra and Chantelle and Steve. Bidding was incredibly fast, with each apartment getting a bid almost immediately, and each team winning more than the last.
Series underdogs Chantelle and Steve sold their apartment at the highest profit, a whopping $636,000 (the highest in Block history). Add to that their $100,000 prize money, and they were sitting pretty on $736,000. Congratulations to all the teams on the incredible results!
Winners Chantelle and Steve
Reserve: $1,834,000
Selling price: $2,470,000.
Profit: $636,000
+ $100,000 prize money
Total: $736,000
Alisa and Lysandra
Reserve: $1,759,000
Selling price: $2,375,000
Profit: $616,000
Kyal and Kara
Reserve: $1,872,750
Selling price: $2,440,000
Profit: $567,250
Brad and Dale
Reserve: $1,802,750
Selling price: $2,310,000
Profit: $507,250