Charlize Theron Adopts a Baby Boy Named Jackson
Charlize Theron Adopts a Baby Boy!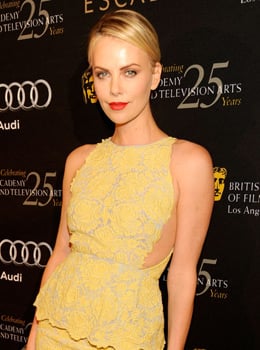 Charlize Theron is a mum! Her rep shared a statement with us today confirming the exciting news that "Charlize Theron has adopted a child. She is the proud mum of a healthy baby boy named Jackson."
In January, we saw Charlize holding a tiny baby on the set of a photo shoot with her Snow White and the Huntsman co-stars Kristen Stewart and Chris Hemsworth, though it was reported at the time that it was a friend's child.