Cheryl and Andrew on Married at First Sight 2017
Married at First Sight: 15 Times Cheryl Deserved Better Than Andrew's Treatment of Her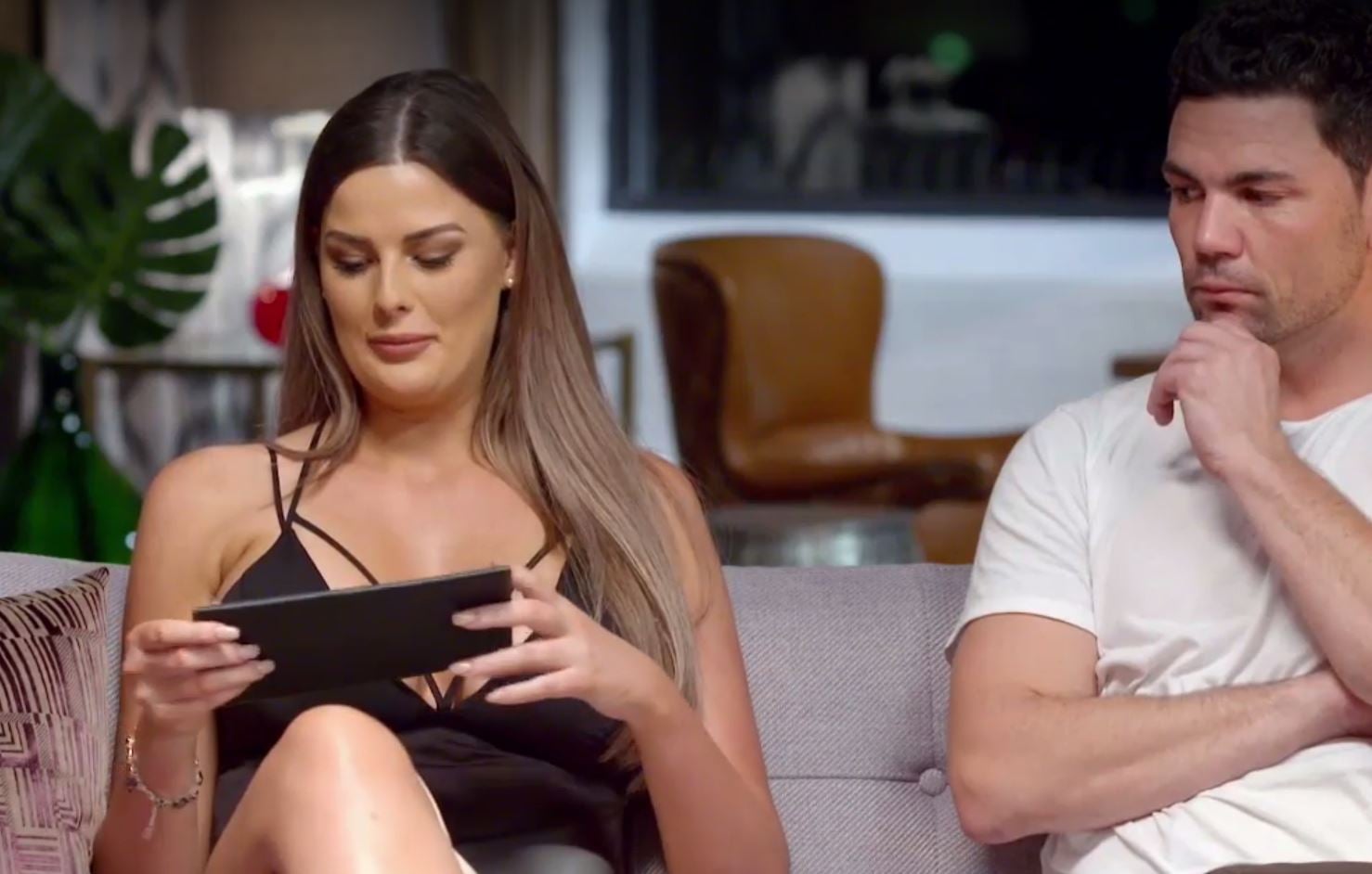 Never has a TV-watching nation been as united as they were on Sunday night, when good-boy-gone-bad Andrew "Jonesy" Jones decided to bitch about his Married at First Sight partner Cheryl on a boy's night out. Holy moly, it was bad, and the backlash was too real. We liked Andrew in the beginning and we've liked Cheryl from the get-go — to see him go rogue is disappointing to say the least, especially considering the relatively nasty manner in which he did it.
We're taking editing into account and trying not to judge too harshly — after all, it's entirely possible we're only seeing the worst of Andrew and best of Cheryl — but there were 15 times in the past week that we think Cheryl deserved so much better.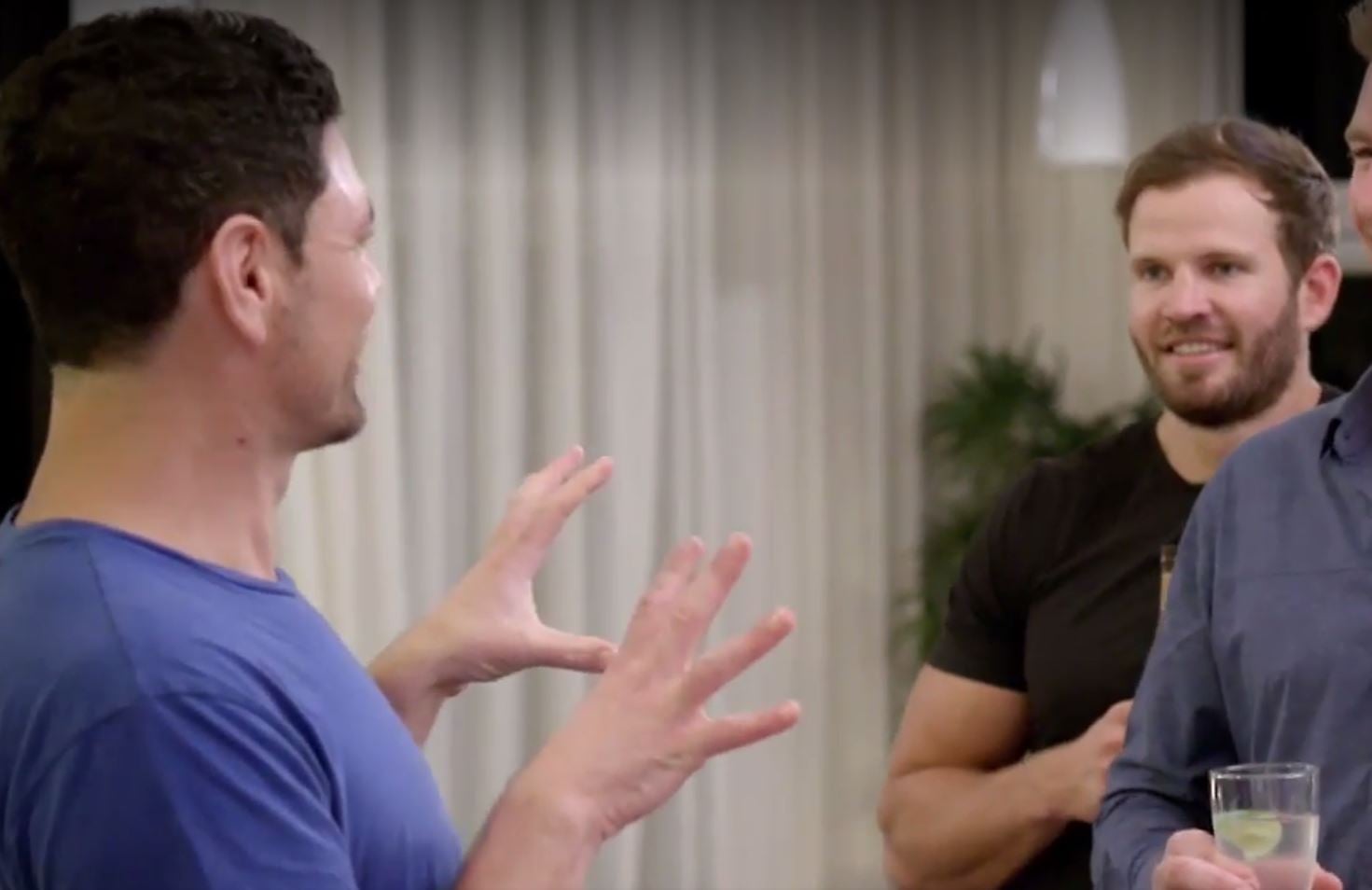 When Andrew was asked where he makes eye contact with Cheryl and he replied, "The eyes, of course," while pretending to grab her breasts.
When he bitched about Cheryl to his friend Sharon, and only filled Sharon in on his skewed side of the story.
When he made out like she was dumb and couldn't hold a conversation — behind her back.

When he implied to the guys that all she talks about is the Kardashians and hair extensions.
When he was rude to her dad. We know her dad was rude to him first but the back-and-forth bickering did no one any favours. Especially the catty line, "How does it feel to have smaller feet than your daughter?" and the, "You know what they say . . . " dig that followed, sans joking manner.

When he told the experts and fellow MAFS couples that Cheryl didn't defend him to her dad — even though we saw her defend him with our own eyes.
When he treated her like sh*t because of how her dad treated him. He was clearly smarting but it wasn't Cheryl's fault.
When he slammed her in front of the experts without trying to talk to her about their issues first.
When he broke her trust and revealed personal information to his friends. They agreed to keep their issues private and it took all of two minutes for him to spill all to Nick and Sharon.
When he committed to Cheryl in front of everyone but called himself single in front of the boys.
When he used her young age as a slight against her in the company of the guys. He's 38, she's 25.
When he moved out of their shared apartment without trying to work it out with Cheryl first.
When he ignored Cheryl at the dinner parties — he sat with his back almost directly facing her, and left her out of the conversation.
When he refused to take any blame for the breakdown in his relationship with Cheryl. Expert Jonathan asked Andrew what responsibility he could take for the troubles with Cheryl and all Andrew could offer was that he could maybe talk less.
When he told the boys that his runaway bride Lauren is "heaps more fun to hang out with."
It's not over yet — Cheryl and Andrew have another week to try and make it work — but at this point we'd say Cheryl might be better off looking elsewhere for love.