Is Cheryl Bisexual on Riverdale?
Madelaine Petsch Just Confirmed a Big Riverdale Fan Theory: Cheryl Is Bisexual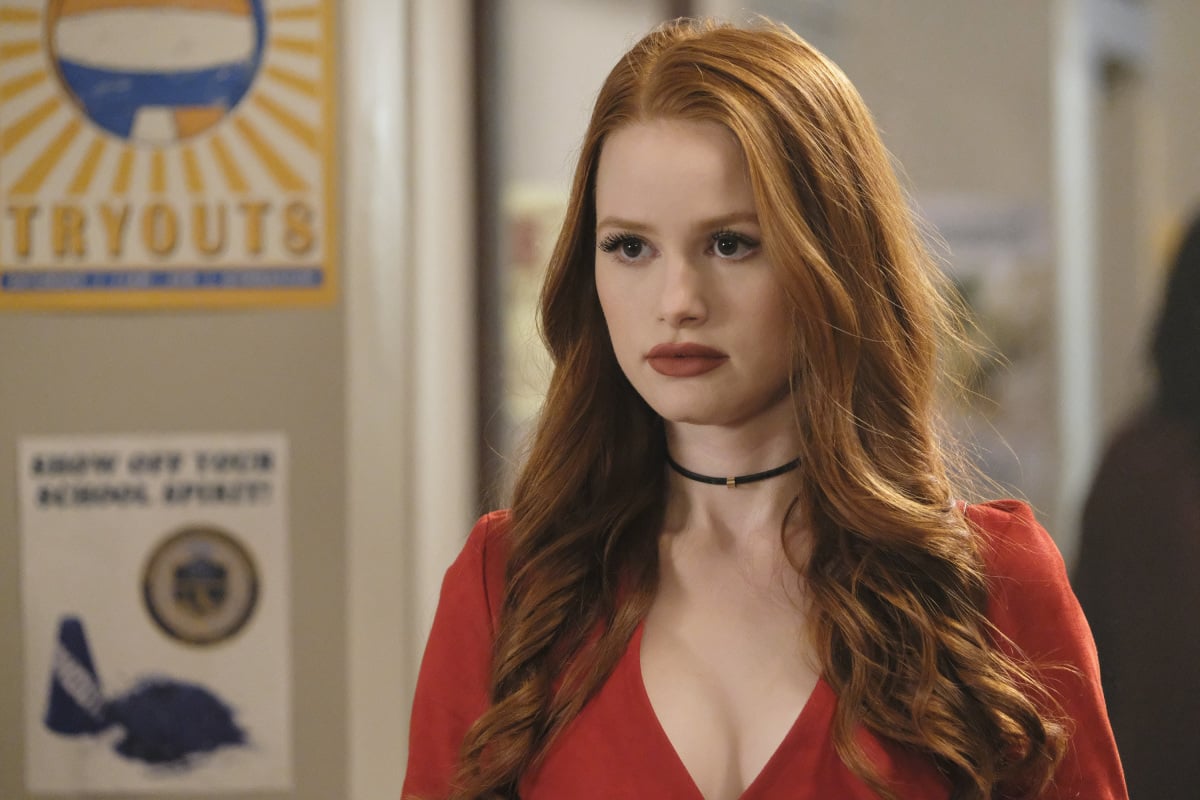 Riverdale fans love speculating about the show, but there is one theory that hasn't been addressed . . . until now. After this season revealed that Cheryl has a secret obsession with her best friend, Josie, audiences couldn't help but wonder if her feelings were of a more romantic nature. Well, it seems we can quit guessing. During a YouTube Q&A, actress Madelaine Petsch addressed the scene in question and confirmed once and for all that her fan-favourite character, Cheryl, is actually bisexual.
"Cheryl just wants to have friends, and wants to be loved and wants to be surrounded by people," Petsch said about her character's obsession. "Josie is the only person who has shown interest in her, as a friend even. She doesn't understand feelings very well, and I think she's mucking up a friendship with romantic feelings, because she's never really felt love before." Even though she admitted Cheryl didn't address the situation the right way, she added that she thinks it was her way of "not knowing how to communicate feelings and still figuring out her sexuality."
In addition to addressing Cheryl's relationship with Josie, she also cleared up any confusion fans might have about her character's sexuality. "[Cheryl] is still figuring out what her sexuality is," she said. "She is definitely interested in both women and men, so I would say she is bisexual." She also added that fans will be seeing a lot more of Cheryl "figuring out who she is" in coming episodes. Is that a reference to Cheryl's upcoming scene with Toni in "The Hills Have Eyes"? Maybe.
And meanwhile, back in town… pic.twitter.com/Syb7QbkuzQ

— RobertoAguirreSacasa (@WriterRAS) March 1, 2018
It's no surprise that fans are already shipping the characters. Not only are the actresses who play them, Petsch and Vanessa Morgan, friends in real life, but we've already gotten a few glimpses of their characters' chemistry on screen. In fact, their relationship was teased all the way back at Comic-Con when it was announced that Toni would be bisexual.
While executive producer Sarah Schechter added that her character would be "an opportunity for more, different love triangles" (*cough* Bughead *cough*), Petsch insinuated that Toni might actually end up with Cheryl down the road when she noted that her character might be getting a female love interest this season. We're eager to see how this story plays out!