Chris Cornell Dead
Chris Cornell's Wife Speaks Out After His Death Is Ruled a Suicide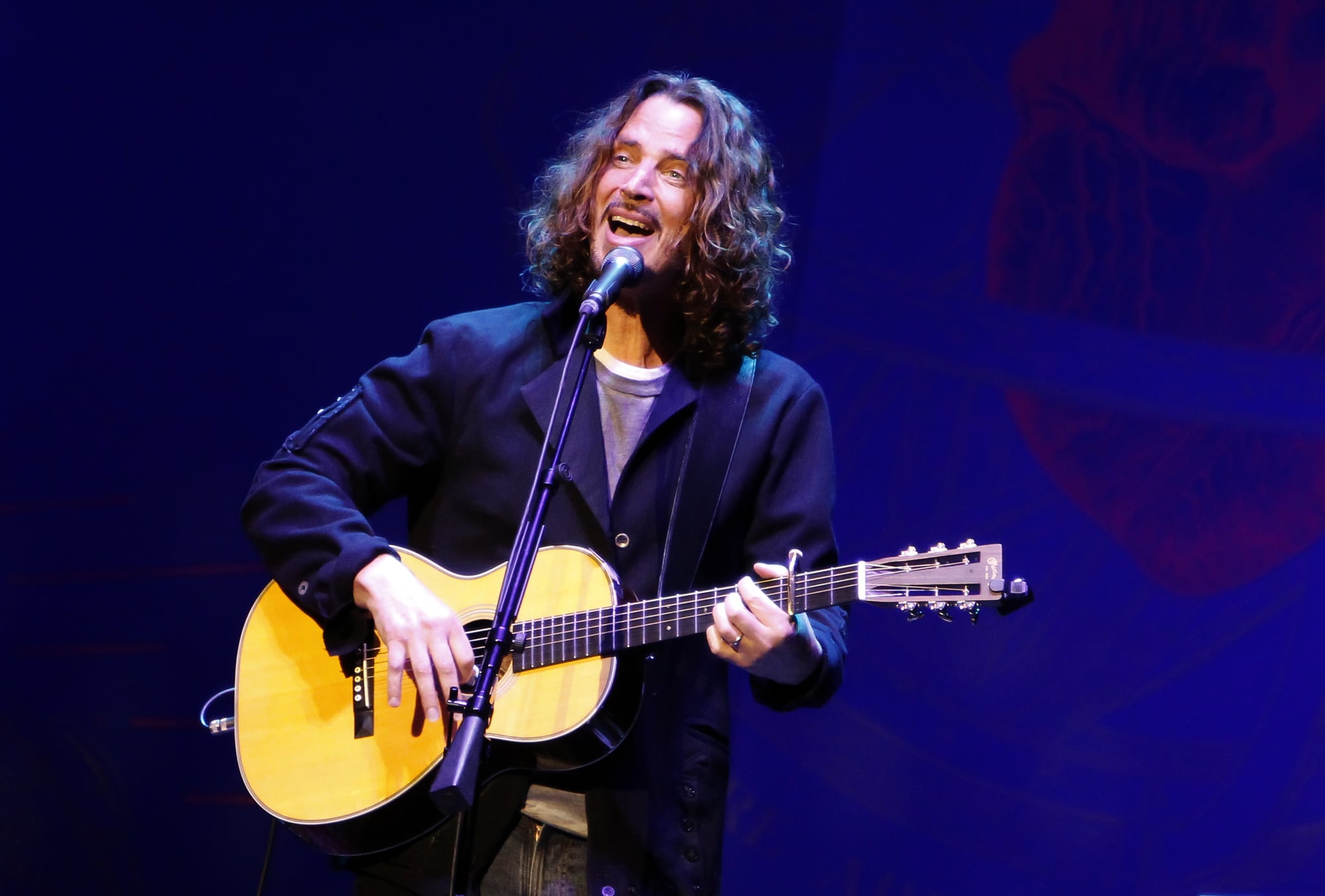 This post has been updated with new information.

Chris Cornell's wife, Vicky, is speaking out one day after his death was ruled a suicide. The Soundgarden frontman, 52, was found unresponsive with a band around his neck in the bathroom of his hotel room at the MGM Grand in Detroit on Wednesday. He was pronounced dead when medics arrived on the scene. On Thursday, the medical examiner's office in Detroit confirmed Chris's death was ruled a suicide by hanging. While a full autopsy report has not yet been completed, the Cornell family's attorney, Kirk Pasich, said that he is skeptical that Chris, a recovering addict, would have knowingly and intentionally taken his own life, adding that he had a prescription for Ativan and may have taken more Ativan than the recommended dosage.
In a statement, Vicky, who shares three kids with Chris, opened up about what a great family man he was. "Chris's death is a loss that escapes words and has created an emptiness in my heart that will never be filled," she said. "As everyone who knew him commented, Chris was a devoted father and husband. He was my best friend. His world revolved around his family first and of course, his music, second." She added that when they spoke after his show in Detroit, she noticed he was different and slurring his words, which is why she contacted security to check on him. "What happened is inexplicable and I am hopeful that further medical reports will provide additional details," she said. "I know that he loved our children and he would not hurt them by intentionally taking his own life. The outpouring of love and support from his fans, friends, and family means so much more to us than anyone can know."
Image Source: Getty / Chiaki Nozu