Are Chris Evans and Lily Collins Dating?
Hold Up — Are Chris Evans and Lily Collins Dating?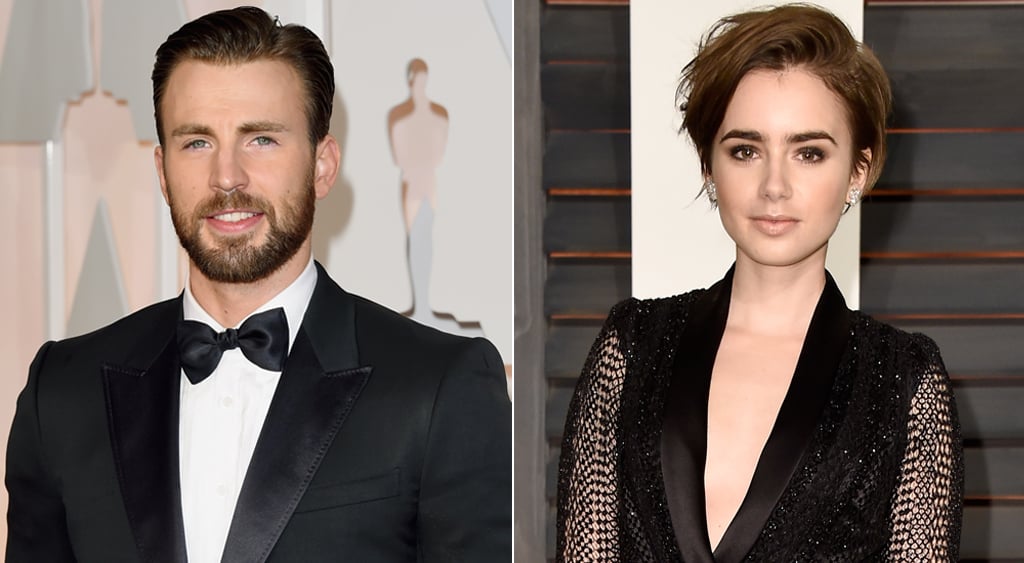 Chris Evans and Lily Collins just might be Hollywood's newest It couple. According to reports, the duo hit it off after meeting at Vanity Fair's star-studded Oscars party in February. "It's just the beginning stages," a source reportedly told Us Weekly. "But they're having a lot of fun and seeing where it goes." If the rumours prove true, Lily would be Chris's first girlfriend since his on-again, off-again relationship with Minka Kelly, and he just might have to seek the approval of Lily's dad, musician Phil Collins.
The potential pairing comes at an exciting time for the stars. Lily has been busy promoting her new movie Love, Rosie. In February, she stopped by POPSUGAR US for a funny interview with co-star Sam Claflin. Meanwhile, Chris has been getting charitable as he gears up for the release of Avengers: Age of Ultron. Earlier this month, the actor proved he's a real-life superhero when he teamed up with pal Chris Pratt for an adorable visit at a children's hospital.