Chris Hemsworth and Elsa Pataky Expecting First Child Together
Chris Hemsworth and Elsa Pataky Are Expecting Their First Child!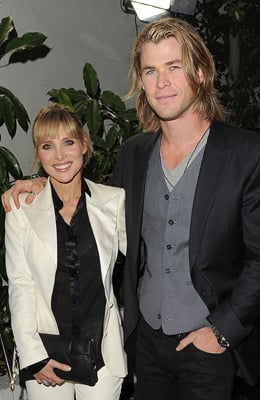 Chris Hemsworth is going to be a dad! His wife, Spanish actress Elsa Pataky, told Hola! magazine that they are expecting their first child together: "Chris and I are ecstatic, very happy and excited." She added that they're going to make the sex of the baby a surprise, saying, "Since it's our first child we don't care if it's a boy or girl, our only wish is that it's healthy."
Elsa also told the magazine about her pregnancy cravings — she desires lots of junk food! — and that she's "only going to speak to the baby in Spanish." Chris and Elsa got married over the Christmas holidays in 2010, and we can expect to see lots of Chris this year with the release of The Avengers and Snow White and the Huntsman. Congratulations to the couple!