Chrissy Amphlett of Divinyls Dies After Breast Cancer Battle
Breaking News: Chrissy Amphlett Passes Away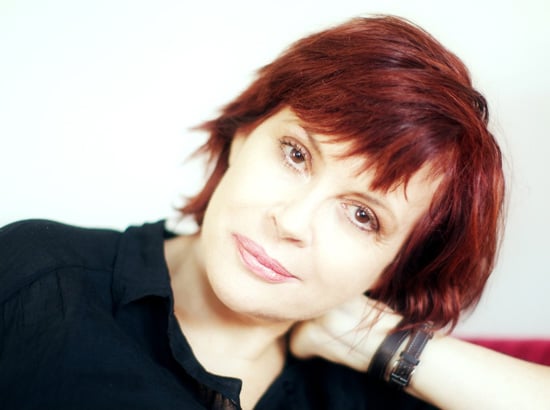 Chrissy Amphlett has passed away after a two year battle with breast cancer. She was 53. The news of the Australian music legend's passing came out of New York just moments ago.
Chrissy is best known for being the former lead singer of Aussie rock band Divinyls. She formed the band in 1980 with guitarist Mark McEntee, and they co-wrote the iconic single "I Touch Myself," which was their only no. 1 Australian hit. Chrissy and Mark had a falling out in 1997 and disbanded after five studio albums. They came back together in 2006 when they were inducted into the ARIA Hall of Fame, and then toured for a couple of years.
Apart from recording music and focusing on solo work, Chrissy also experienced success on stage — among her roles she portrayed Judy Garland in the Australian stage production of The Boy From Oz in 1998.
Chrissy revealed in Dec. 2007 that she had multiple sclerosis and appeared to physically struggle during some of her performances at music festivals in the years that followed.
RIP Chrissy. Our thoughts are with her loved ones.
Read a statement released by Chrissy's family to Seven News after the break.
Statement from Chrissy's cousin, Patricia "Little Pattie" Thompson:
"Our beloved Chrissy peacefully made her transition this morning.
"Christine Joy Amphlett succumbed to the effects of breast cancer and multiple sclerosis, diseases she vigorously fought with exceptional bravery and dignity.
"She passed gently, in her sleep, surrounded by close friends and family, including husband of fourteen years, musician Charley Drayton, her sister, Leigh, nephew, Matt, and cousin Patricia Thompson ("Little Pattie").
"Chrissy's light burns so very brightly.
"Hers was a life of passion and creativity; she always lived it to the fullest.
"With her force of character and vocal strength she paved the way for strong, sexy, outspoken women.
"Best remembered as the lead singer of the ARIA Hall of Fame inductee, Divinyls, last month she was named one of Australia's top ten singers of all time.
"Chrissy expressed hope that her worldwide hit "I Touch Myself" would remind women to perform annual breast examinations.
"Chrissy was a true pioneer and a treasure to all whose lives her music and spirit touched."