Claire Foy Paid Less Than Matt Smith on The Crown
The Crown Producers Apologise For Daring to Pay Queen Claire Foy Less Than Matt Smith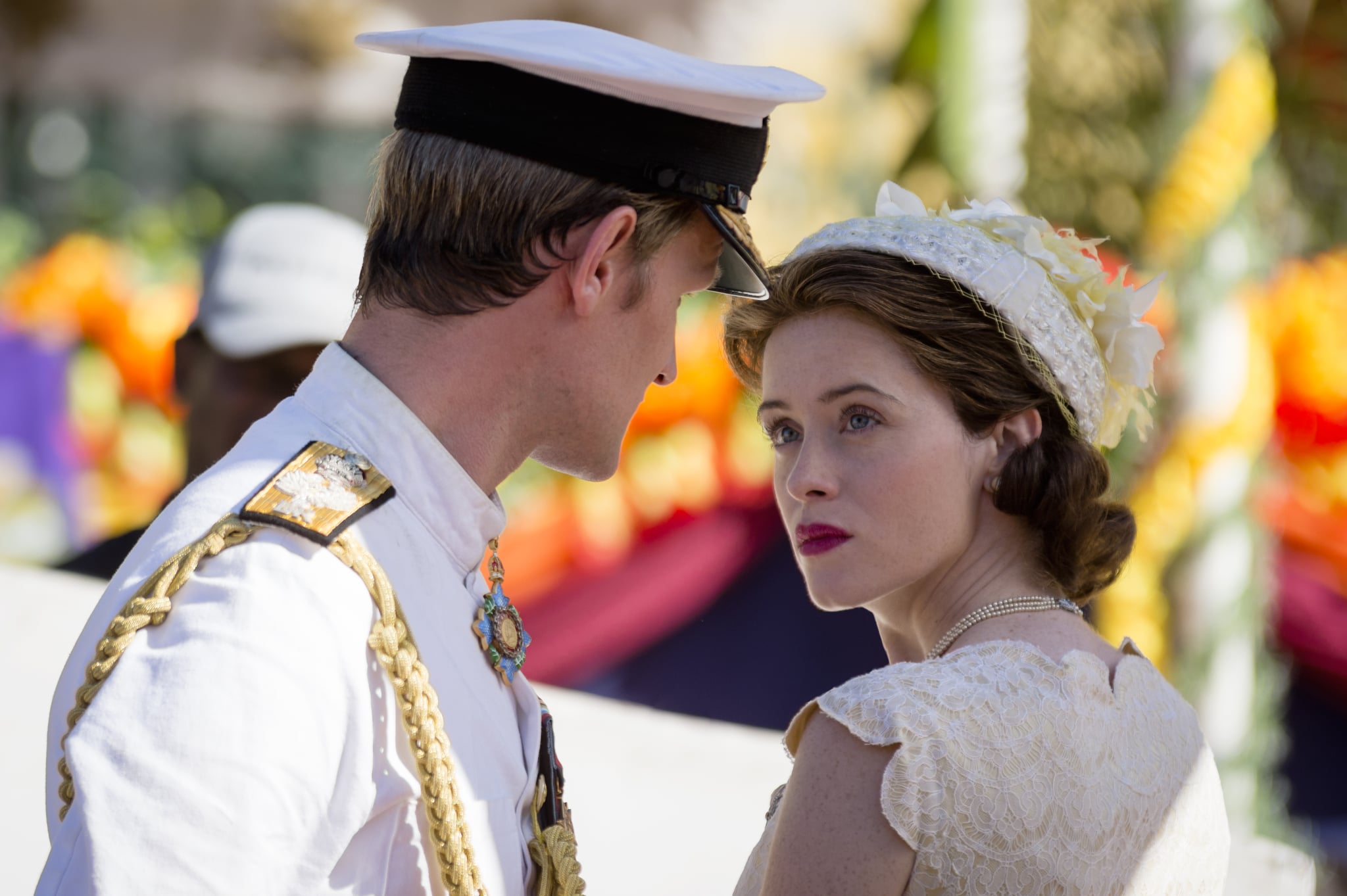 Will Hollywood ever stop disappointing us? We have hope, but unfortunately today is not that day.
The producers behind Netflix's critically acclaimed royal drama The Crown — Andy Harries, Suzanne Mackie, and Martin Childs — recently sat down for a panel about the series at the INTV Conference in Jerusalem. There, they discussed the difficulties they're facing for the upcoming third season, whose timeline inches closer and closer to the lives of people who are still around to take umbrage with the events depicted ("It's called libel," Harries quipped). Unfortunately the biggest, and most disappointing, revelation was about The Crown's first season.
Apparently when casting season one, Matt Smith (Prince Philip) was paid far more than Claire Foy (Queen Elizabeth II), despite the fact she's indisputably the drama's star (there would be no "crown" without Elizabeth, after all). The producers admitted that Smith was offered more due to his Doctor Who fame, but that it was a mistake that won't soon be repeated. "Going forward, no one gets paid more than the queen," Mackie said.
Their comments stirred up plenty of controversy about the gender pay gap, eventually leading to a petition calling for Smith to donate his salary to Time's Up. On March 20, Left Bank Pictures, which produces The Crown, issued a statement apologizing to the actors for their comments, per Deadline.
"We want to apologize to both Claire Foy and to Matt Smith, brilliant actors and friends, who have found themselves at the centre of a media storm this week through no fault of their own. Claire and Matt are incredibly gifted actors who, along with the wider cast on The Crown have worked tirelessly to bring our characters to life with compassion and integrity.

As the producers of The Crown, we at Left Bank Pictures are responsible for budgets and salaries; the actors are not aware of who gets what, and cannot be held personally responsible for the pay of their colleagues.

We understand and appreciate the conversation which is rightly being played out across society and we are absolutely united with the fight for fair pay, free of gender bias, and for a re-balancing of the industry's treatment of women, both those in front of the camera and for those behind the scenes.

We all have a responsibility to do what we can to ensure that these issues are tackled, and as a leading production company we want to make our contribution to the debate. As company policy we are engaged in conversations with ERA 50:50 and going forward are keen to talk to Time's Up UK; organisations which are working to ensure all women have a voice."
It might be hard to believe that a lavish project on Netflix — which just signed a rumoured $300 million deal with Ryan Murphy — would still have trouble figuring out how to pay its two leads equally, despite gender. In fact, The Crown broke records for being one of the most expensive TV shows ever produced, which makes it all the more infuriating.
"We're victims of our own success, but so is Netflix," Harries said during the panel. "The Ryan Murphy deal is a problem for us all."
Apparently the show will be asking for even more money as they begin developing subsequent seasons, seeing as they need to negotiate new deals with actors like Helena Bonham Carter and Olivia Colman, who are stepping in as the new Princess Margaret and Queen Elizabeth, respectively. Let's hope the forces that be behind The Crown stay true to their word while working out their salaries.