Colin Farrell Rumoured to Play Ozzy Osbourne in Biopic Movie
Would Colin Farrell Make a Good Ozzy Osbourne?
Colin Farrell has been everywhere lately, with his recent roles in Crazy Heart and Ondine and upcoming ones in By Virtue Fall and Fright Night. And now there's word that he could tackle Ozzy Osbourne in a biopic about the rocker's life.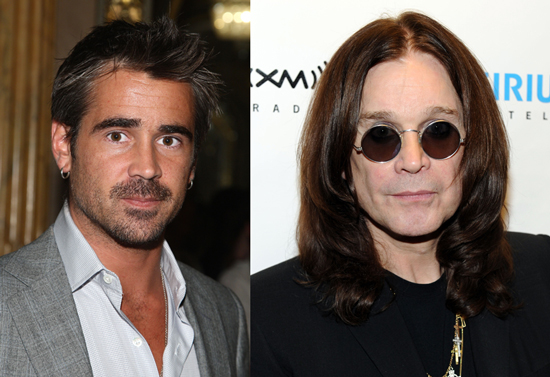 Farrell could certainly pull off the bad boy rocker vibe, but I can't imagine the boyish-faced actor in the long hair and goth get up of the Black Sabbath legend. It gets even more interesting when you consider wife Sharon recently said that she'd want Carey Mulligan to play her. What do you think of this casting possibility?